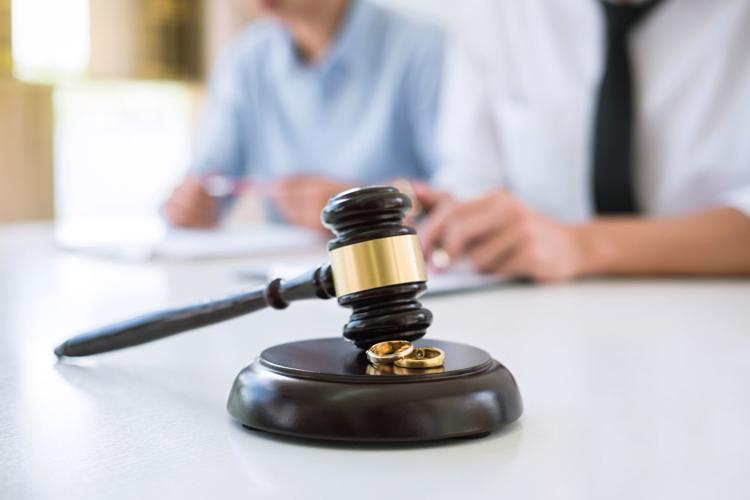 When Gwyneth Paltrow announced she and then-husband Chris Martin were "consciously uncoupling" in 2014, people scoffed. But Paltrow, in a 2018 Marie Claire interview, explained, "I was really saying we're in a lot of pain, we failed at this; we're going to try and do it in a different way."
Although her terminology may have been unconventional, Paltrow and Martin basically pursued the same type of nonadversarial divorce that many couples seek. However, more common terms for this type of divorce process are "mediation" or "collaborative law." The popularity of a cooperative approach, in which couples try to come to amicable agreements about distribution of property, finances and child custody, varies depending on whom you ask.
"Mediation is one option to consider as a nonadversarial way of resolving divorces, and collaborative divorce is becoming more popular across the United States in the past five to 10 years," says Allison Schreiber Lee, an attorney specializing in family law and domestic relations with Paule, Camazine & Blumenthal in Clayton.
Yet not all attorneys share this view. Susan Hais, a family law attorney with Hais, Hais & Goldberger in Clayton, thinks nonadversarial divorce approaches are less popular now than they were a few years ago. "I think at the time people were enthused about the idea of nonadversarial approaches," Hais says, "but I think that they have not proved to be any more successful than people sitting down with each other or their attorneys and coming to an agreement."
"Mediation brings people in conflict together with a neutral third person who assists them in reaching a voluntary agreement," according to the American Bar Association. "The mediator helps them clarify the issues, consider options and reach a workable settlement that fits their needs." That mediator may be an attorney but cannot offer legal advice to either party as part of the mediation process. Once an agreement is reached, it is incorporated into the divorce judgment and becomes enforceable by a court should the agreement be breached.
Collaborative divorce is an interdisciplinary process involving lawyers, mental health professionals and financial advisors, explains Alan Freed, an attorney specializing in family law with Paule, Camazine & Blumenthal and a member of the Collaborative Family Law Association, which he helped found in 2002. The divorcing couple, their attorneys and the other professionals meet together to work out a mutually agreeable plan. "Instead of a rights-based approach in which everyone focuses on what he or she is entitled to, this process is interest-based – what's best for each party, including the children, as we transition the family to life post-divorce," Freed says.
Although these two processes are known as nonadversarial, the only thing that makes a traditional divorce adversarial to begin with is the divorcing individuals, Hais points out. (She adds by email: "To clarify, a traditional divorce can be just as nonadversarial.") Some couples can pursue a traditional divorce through their attorneys in a very cooperative way, while others try and fail to be civil during mediation or collaborative divorce proceedings.
"A lot of people want to avoid conflict and look to these other [nonadversarial] avenues to do that," Hais says. "But being too involved with the other person during the process can actually cause conflict." She notes that courts and judges, acting as neutral arbiters, along with attorneys representing the two divorcing individuals can often determine fair outcomes that satisfy everyone while shielding the petitioners from direct interaction.
"I've had people come to me with mediated agreements that they realize they can't live with," Hais adds. "Then we have to figure out how to fix it within the court system, which costs more money and takes more time."
Freed points out, however, that collaborative divorce is a very specific process involving specially trained attorneys and other professionals who spend weeks or months working out agreeable arrangements. The process is confidential, and if discussions do break down, none of the professionals involved can participate in the couple's traditional divorce process.
"If a collaborative divorce case is not settled, which is rare, collaborative law attorneys withdraw because we want our clients to know that we are totally focused on resolving their case through this collaborative process," Freed says. He likens collaborative divorce to surgery: "We have choices regarding how to perform the surgery on this family unit. If the case goes to trial, the surgeon will be a judge who has somewhat limited tools and may end up operating with a chain saw – it's loud and causes a lot of bleeding and is slow to heal. Or we can perform the surgery with scalpels in the collaborative process – there are smaller scars that are quicker to heal. I try to help clients start healing right away."
Approaching divorce in a cooperative manner is a goal for many couples, and Lee agrees with Hais that even traditional divorce can be pursued in a way that minimizes conflict and efficiently settles matters. "In many litigated cases, the attorneys are able to work things out so that no one actually has to go to court for a final resolution," she says. "It's handled via e-filing."
Freed, Lee and Hais all agree that the choice of attorney is key, regardless of what type of divorce a couple seeks. Hais recommends seeking referrals from mental health professionals or friends and paying attention to how a lawyer communicates and whether those interactions feel like a good fit. Lee adds that a good attorney will offer realistic expectations and be transparent about the costs involved. "There are many ways to get divorced," she says. "It's not easy, but if you can get along reasonably well during the process, it's just so much better for everyone."
Hais, Hais & Goldberger, P.C., 222 S. Central Ave., No. 600, Clayton, 314-326-4885, hhg-law.com
Paule, Camazine & Blumenthal, P.C., 165 N. Meramec Ave., No. 110, Clayton, 314-727-2266, pcblawfirm.com