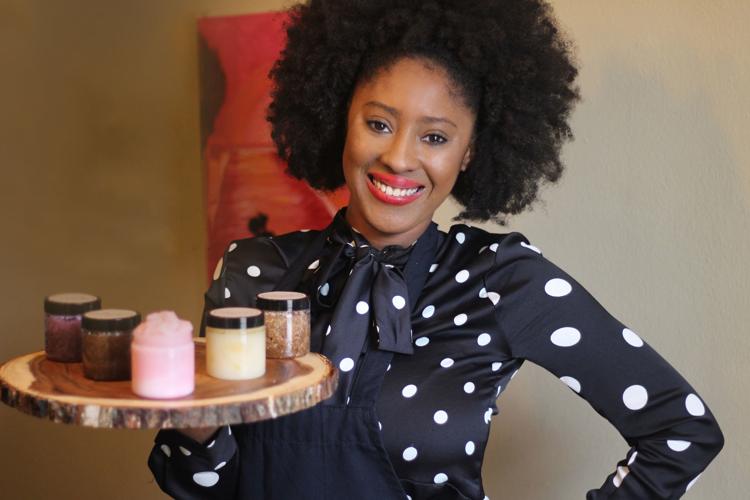 The Makers Program is shaping local black and Latino creators into entrepreneurs.
From the mind of Mahnal jewelry designer and founder Shayba Muhammad, The Makers Program arms metro area black and Latino creatives with the practical tools and professional guidance to sustain their own scalable, product-based businesses.
Muhammad officially launched The Makers Program with the help of the Arts and Education (A&E) Council of St. Louis and the PNC Foundation, when they named her one of their 2018 stARTup Creative Competition winners who received $10,000 and workspace at A&E's Centene Center for the Arts.
For years, Muhammad had a dream to share her love of art while uplifting black and Latino artisans in a way that would benefit the local economy. "Winning the competition was the catalyst that brought that dream to reality," she says.
To kick off its first 12-week session earlier this year, The Makers Program accepted applications from black and Latino creators – women and men – and selected its inaugural spring 2019 cohort of five artists. Leading organizations and local industry professionals advised the artisans during three-hour workshops covering fundamental business topics including branding, marketing, legal, wholesale and pricing, display, manufacturing, finances, raising capital and networking.
"The goal is to keep it small so the artists can get as much individual, personalized feedback as they possibly can and extract information as it makes sense for their individual business," says Muhammad, who studied design at the Illinois Institute of Art in Chicago and worked as a visual merchandiser focusing on jewelry before launching her own modern brass jewelry brand, Mahnal, in 2016.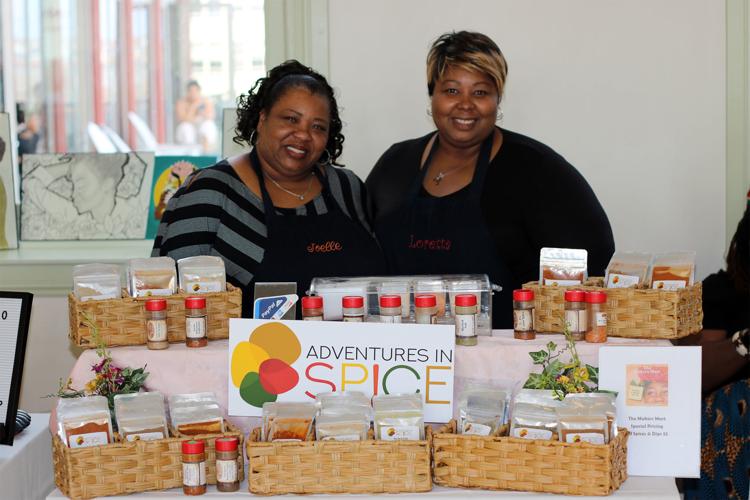 The spring 2019 cohort included Arica Davis of Ari-ganics homemade organic body scrubs and hand-poured eco-luxe candles, Amy Slaughter of Aims Moon Paperie luxury stationery, Brittanie Anderson of Maison Kitoko luxury accessories, Katherine Brown of Ikot Iban Ankara (African print) scarves and headbands, and Ummekulsoom Shekhani of Two Baby Bears & Co. patent-pending baby swaddles.
"[Anderson] said [The Makers Program] was like getting an MBA in an accelerated program because of all the information she learned," Muhammad says. "The consensus among the makers is that they really feel like they learned so much – because you don't know what you don't know for running a business, and The Makers Program is a step-by-step process of the rudimentary skills they need to build a sustainable business."
Davis, who was inspired by her own experience with eczema to create Ari-ganics and provide a collection of organic body scrubs for troublesome skin, had the ingenuity to create a niche product but needed an expansion of industry information to grow in the future. She says The Makers Program expanded her knowledge of business tax, accounting, bookkeeping and brand identity, as well as taught her how to wholesale and price products for retail partnerships and register a limited liability company. "I've also learned how to cultivate organic business connections that are built to last," she says.
The program's first session culminated April 7 at A&E's Centene Center for the Arts with a Makers Mart, a pop-up shop where the artisans introduced their businesses and sold their products to the community. About 100 attendees supported the event, which also included a ceremony where each artist was presented with The Makers Program certificate of completion. "All of the makers made sales," Muhammad says. "It showed it's possible to have a creative business in St. Louis – the market is here, and people are interested."
The Makers Mart was the perfect platform for the incubator artists to show the community what they learned, Davis says. "I used the Makers Mart as a soft launch for my [new line of] eco-luxe candles, and they sold out!" she says. "It was the most incredible thing. I was also able to connect with my customers on a more intimate level and listen to their individual struggles with skin care."
Next for The Makers Program, its fall 2019 cohort will expand to a 16-week session for eight black and Latino creatives starting in August and ending with a Makers Mart pop-up shop. Applications are being accepted until July 14 through its website, themakersmart.com. Any black or Latino artist with a product-based business is welcome to apply, Muhammad says. "We also are looking for more professionals who are interested in offering their expertise in leading the workshops," she adds.
Muhammad says the program has taken on a life of its own: The first cohort of creatives celebrated many successes, from rebranding businesses to launching new ventures. "My goal was that this would impact the [artists] in a real way and give them skills they can apply and benefit from – it's a transformative process," she says.
Entrepreneurship is experiencing a renaissance across the metro area – one that's more inclusive than in the past, Muhammad says. "With social media, the growth of e-commerce and being able to connect online, we are seeing a resurfacing of entrepreneurship," she says. "Our goal is for everyone to have the ability to access that through programs like The Makers Program."
The Makers Program, 3547 Olive St., Suite 214, St. Louis, 872-588-0562, themakersmart.com