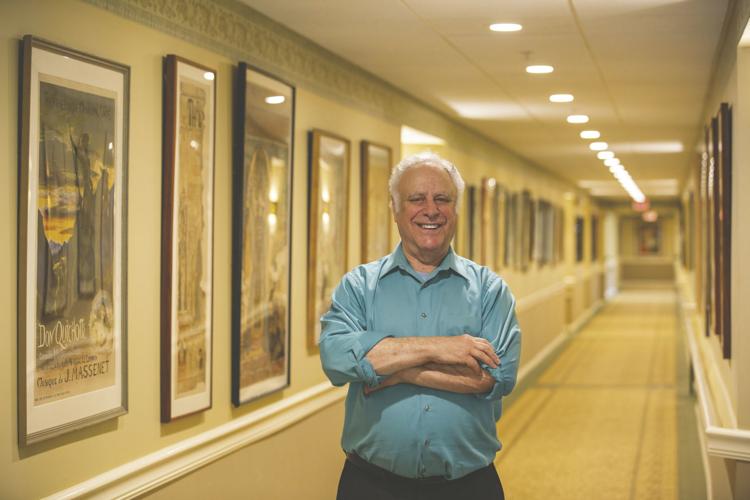 If you get John Lesser's voicemail, you'll hear him introduce himself as 'the opera guy' around town. He's gained this reputation from his longstanding love of the art and an impressive collection of opera posters that display everywhere from City Museum to Lesser's home, The Gatesworth.
It's an obsession that's gone on for more than 50 years and isn't showing any signs of slowing down. It began with the music, but the posters were soon to follow. "I usually say I have around 1,000 posters," Lesser says. "I think it's possibly the largest opera-specific poster collection in the world." Close to 100 of those posters are hung in The Gatesworth, hung outside of his apartment and other public areas.
Lesser is proud that his collection is getting shown to the public, and The Gatesworth is happy to make use of them. "They had a program about La Bohème and my posters were featured," he recalls. "I love [my posters] and would love to just have them to look at, but it's so much fun to share them with people. To find out their interest or to get them interested. I see myself as a teacher."
And teach Lesser has. He's joined – and sometimes created – programs where he can show off and speak about his collections of opera memorabilia. Other times he has simply had long impromptu conversations with other residents who have noticed his posters around The Gatesworth and elsewhere.
While opera may be Lesser's biggest interest, something he hasn't been able to get enough of since the early 1960s, he doesn't limit himself to lectures and events at The Gatesworth that pertain only to that. "Every week I attend painting classes," he says. "I recently attended a program on Catholicism – just because I'm interested in what other people think and believe. This program was set up to educate on different ways of thinking. That, to me, is fascinating.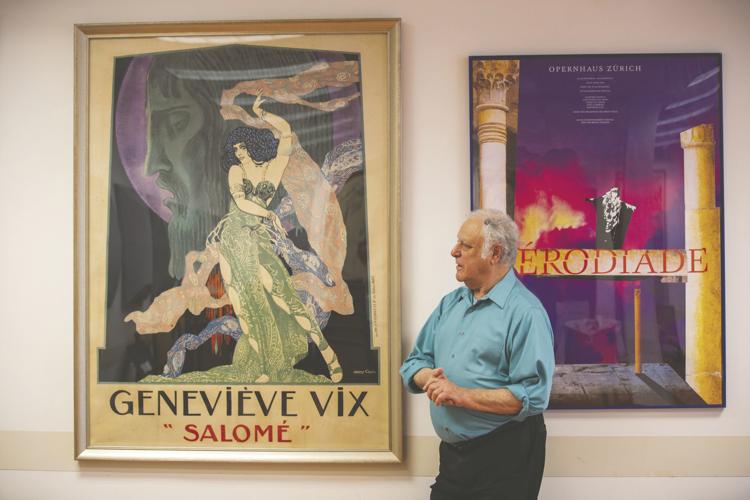 "There are wonderful programs here," he continues, happy to share all the activities The Gatesworth hosts. Anything from bringing in speakers when there are new exhibitions in town to theatre performances once a week – sometimes with performers who Lesser has been asked to introduce, and often people he already knew from attending hundreds of performances at the Opera Theatre of Saint Louis – to a wide variety of films shown every day. There is something for everyone to enjoy.
The Gatesworth also provides residents opportunities to see events and places around St. Louis: the Saint Louis Art Museum; the Missouri History Museum; the Missouri Botanical Garden – a trip that Lesser fondly remembers meeting his kindergarten teacher on, learning that she too was a Gatesworth resident.
"People come from all over the place," Lesser confides, whether because The Gatesworth is their first choice or because, like him, there was a necessity to leave where they had been. Lesser has nothing but praise about his life since making the decision to move in. "I'm always made to feel terrifically welcome," he says. "Obviously there are adjustments if you're moving from a house or a large apartment, but what you give up, you make up for in the comfort, the safety and the staff." He tells others that being at The Gatesworth is heaven, "Like being among old friends."
What Lesser wants most to impart is that The Gatesworth has everything a person could want in their retirement, even outside of the provided trips around town. "You can be so active with programs here that you really don't have to go elsewhere to have a full active and social life."
The Gatesworth, One McKnight Place, St. Louis, 314-993-0111, thegatesworth.com