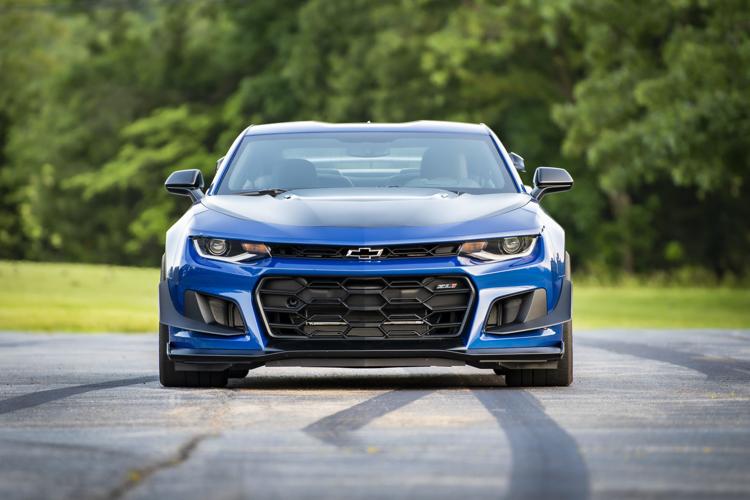 The funny thing about power is, no matter how much you have, it's not enough. My first "fast" car was a 1987 Mazda RX-7 Turbo. With the help of a free-flowing exhaust and increased turbo boost levels, it made around 300 horsepower. When it ran down the quarter mile in 13.8 seconds at 104 mph, sometime around 1994, that was good enough to drive home feeling awfully smug. Yet the desire for more was always rattling around in my head. In the early 2000s, I drove a 1999 BMW M3 with an Active Autowerks turbo kit, making around 450 horsepower. That car had a ravenous appetite for rear tires and could storm through the quarter mile in the mid-12-second range. Never content, though, I spent every spare dime on more power.
That's been the story ever since, with car after car feeding my appetite but none truly satiating it. In decades past, the ability to produce power was a DIY undertaking. Manufacturers wouldn't dare produce and sell a car under factory warranty that would be fortunate to last 10,000 miles unless they wanted to be on the fast track to bankruptcy.
Yet here we are today, test-driving a factory-produced, reasonably priced and fully warrantied car with a devilish 650 horsepower on tap: the 2019 Camaro ZL1. So what's changed? Well, computers have improved to be able to keep up with all those explosions inside the engine block. To be a viable product today, a car must meet emissions standards, deliver reasonable fuel efficiency and be practical to drive in bumper-to-bumper traffic – none of which the big-horsepower, big-block motors of the '60s could do. It hasn't been till the last 10 to 15 years that engine management computers could collect and interpret engine data fast enough to satisfy those requirements and produce power to satisfy the power-hungry without frequent nuclearlike meltdowns.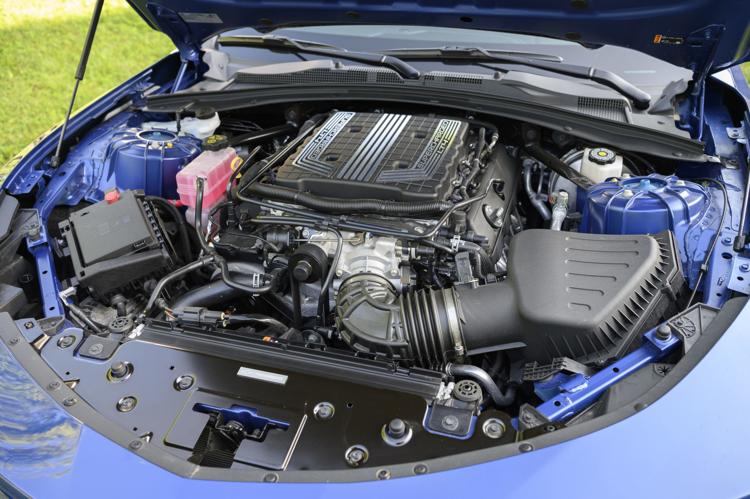 The current incarnation of the Camaro ZL1 perfectly exemplifies what these advancements have made possible. When I test-drove the Camaro SS, I mentioned the controversial decision General Motors made to evolve beyond the muscle car mantra. With the introduction of the Alpha chassis and import of some of the world's finest suspension engineers, the latest-generation Camaro is a bona fide sports car. Ford, too, has followed that lead (Dodge, not so much), and I applaud GM for moving the pack forward. That progress has continued further, as seen here with the 1LE Extreme Track Package. The massive carbon fiber rear wing, front splitter and knifelike front-dive planes show just how dedicated GM has become to lap times. Each of those pieces moves air in desirable ways, generating downforce and increasing cooling capacity.
Under the distinctly American skin is far more evidence of this dedication. Derived from race cars, the aluminum-bodied shocks are a spool-valve design from Canadian skunkworks firm Multimatic. Spool-valve shocks allow engineers to vary damping force with speed, similar to how the base ZL1's magnetic shocks work, but they save 23 pounds in doing so. Typically, shocks are mounted to the suspension arms and body with rubber bushings, but in the 1LE, shocks are instead mounted with aluminum ball joints. These are things that typically only fanatics would apply on dedicated track cars because they swing the needle on the meter of ride compliance firmly toward abusive.
As a way of balancing the ride back toward acceptability, the 1LE interior still retains all its creature comforts. The Recaro seats are wonderfully supportive and retain their heating and ventilated cooling capabilities, and there's an impressive stereo and 8-inch infotainment screen. However, on some of my favorite twisty roads, there's a lack of visibility when driving that left me more than a little anxious.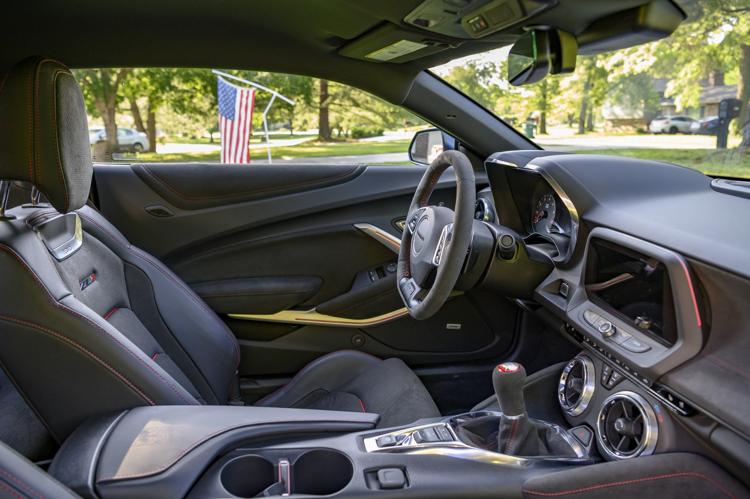 Let's go back to the engine, fantastic as it is. Very similar to that of the Corvette Z06, this supercharged 6.2-liter V-8 cranks out 650 horsepower and 650 foot-pounds of torque. In the 1LE, your only transmission option is the six-speed manual, and making full use of that ample power through two wheels is a tricky exercise. Master the launch, however, and its effective electronic differential keeps everything pointed straight, even with more wheel spin than you realize. All this together will hustle you to 60 mph in 3.5 seconds and through the quarter mile in 11.7 at 125 mph, with the expected traction-management issues of putting that power to the ground. Once you're in third gear and higher, the ZL1 1LE feels even faster than those numbers indicate.
Porsche owners, Ferrari owners, heck, even jet pilots have to respect the Camaro now. Sure, there are plenty of arguments to be made why your Porsche or Ferrari is better, but performance capability isn't one of them. If not for the lack of visibility issue on sharp turns, I'd be signing paperwork today. And as much as my initial inclination says it would finally provide me with enough power – give me a month behind the wheel, and I bet I'd be longing for more.
PRICE AS TESTED MSRP: $73,490
LOANER FROM: Jim Butler Chevrolet