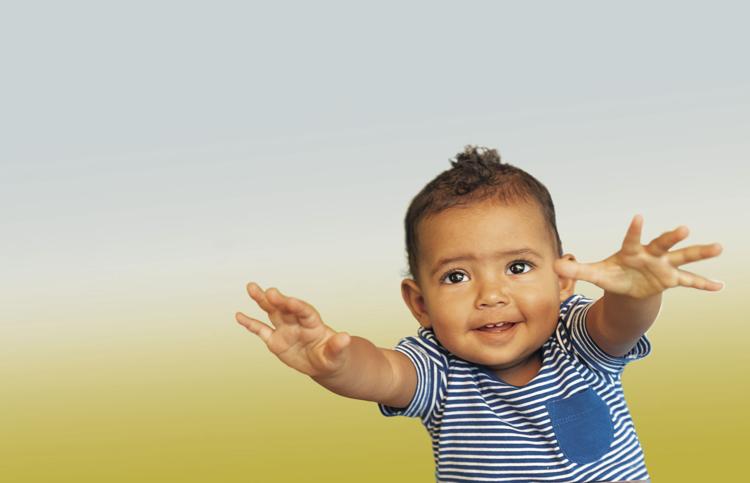 For juridical delicacy, arguably few matters match child custody, and just last year, Missouri's lawmakers acted to clarify and refine procedures involving that hot-button topic by passing House Bill No. 1550, generally known as just HB 1550.
One problem. As in most legislation, legalese shrouds the nuances and niceties of HB 1550.
Happily, two local experts on legal language express guarded optimism about HB 1550, which Missouri's 98th General Assembly passed last spring. Former Gov. Jeremiah "Jay" Nixon subsequently signed it into law, and it went into effect this past August.
The first such expert, Dr. Christine E. Rollins, serves as a professor in the Saint Louis University School of Law and directs the Legal Research and Writing Program there.
Rollins first provides background on custody and visitation in general, regarding what legal professionals refer to as "the best interests of the child standard."
"When I teach class, I tell my students that the best interests of the child standard is like stew," Rollins says cheerily. "Your stew, your mom's stew, my stew might all look different. You might put barley in it. I might put potatoes. But when you look at the pot, you say, 'It's stew.'
"Because whatever is pertinent, whatever is meaningful to that particular child or children, husband, wife, father, mother, in any single case, is going to be taken into account by the court. The guidelines listed in the laws in Missouri are categories of information that a court should, could, may, take into account, but they are not an exclusive or inclusive absolute list of things that the court should take into account."
That said, at least one nonprofit has been lobbying for a better ingredients list on Rollins' figurative stew.
The National Parents Organization – a charitable and educational 501(c)(3) entity focused on "promoting shared parenting, where both parents have equal standing raising children after a separation or divorce" to foster such children's emotional, mental and physical health, according to its website – has been pushing aggressively for shared-parenting refinements like those enacted by HB 1550.
Last May, for instance, that nonprofit ran an op-ed piece in the Columbia Daily Tribune that scathingly denounced "Missouri's broken family court system."
Ironically in light of that denunciation, Rollins' legal stew has long included an ingredient of potential value to dyspeptic parents, notes the second local expert on legal language, Dr. Joseph A. Cernik.
Cernik, a professor of political science and public administration at Lindenwood University in St. Charles, not only chairs the Department of Public Affairs and Administration there but also edits the Missouri Policy Journal, a semiannual publication "focused on issues relevant to Missouri policymakers as well as the public interested with the complexities associated with policymaking," according to its website.
Specifically, Cernik cites Missouri's Motion for Family Access Order.
"When you go through the existing law information contrasting it with HB 1550, I believe the key difference is these words in the law: 'A family access motion does not require the assistance of legal counsel to prepare and file,'" he says.
"This a slight difference. The law, prior to HB 1550, said an attorney can be involved – not 'required' or 'needed.' Probably there have been parents who felt that, in the past, they had to use an attorney to help them get access to their child or children, and financially, they could not afford to do that. Here, it's clear no attorney assistance is needed.
"Now, what I'm always wondering about is, just because this tends to help those who cannot afford an attorney, whether this slight change will be publicized well enough to actually make a difference.
"My guess is that any real impact would have to come in a court case where an aggrieved party says they did not know about this, and they thought they needed an attorney to gain access to their child or children. In other words, the competency of one's divorce attorney can be challenged."
Regarding the Motion for Family Access Order, Cernik adds: "Court rules allow a lawyer to help a party with certain specific tasks without handling the entire case for a party. This is called limited scope representation. A lawyer providing limited representation will usually charge a fixed fee or charge by the hour.
"So, a small change, but one that might help a few parents who in the past have felt deterred from doing anything because they, automatically, assumed they were going to pay attorney fees."
Beyond foregrounding information in HB 1550 that might not have been emphasized as prominently in the legal content the new bill replaces, Rollins expands somewhat on other nuances of that piece of legislation, especially with regard to accountability.
"Some of the language change in the bill talks more specifically about things that should not exclude a parent from having access to their child," she says. "The underlying standard that Missouri law uses is that a child should have meaningful, open, ongoing, consistent – there's a lot of adjectives used – contact with both parents. Unless the court finds that a reason will keep a parent and child apart.
"We start with that joint-access concept. And part of the law says if you're going to restrict it, the trial court needs to tell the parties why they are restricting access. So part of this is very procedural in nature.
"The appellate courts want the trial courts to spell out for the mother and the father why they're getting what they're getting or, more importantly, why they're not getting what they are getting."
At first glance, HB 1550 apparently includes language that, to a nonprofessional eye, sanctions shared custody for a parent accused of domestic violence, a matter Rollins also addresses.
"I very much am in strong support of domestic-violence rules and laws and orders of protection," she says. "However, sometimes the parties use accusations of domestic violence as weapons. And in fact, parties may consent to what's called a consent decree – 'I'll stay away from you; you stay away from me. I won't harass you; you won't harass me.' But in reality, what they've said is 'I've committed domestic violence against you, and I promise not to do it again.'"
Under HB 1550, such a decree, which previously might have led either to supervised visitation or to no visitation whatsoever, doesn't serve as an absolute bar.
"The legislation, I think, is saying, 'No, that's not an absolute preclusion,'" Rollins continues. "And the court has to do the next step of figuring out what kind of abuse was it, did it affect the child, how would it affect the child? And it's still OK, court, if you look at the entire situation and you find that it's in the best interests of the child to have access to that parent, then you're not going to get in trouble, by the appellate court or somebody else, by granting access to that child.
"And later language in the statute absolutely spells out that they are 100 percent making a determination if custody/visitation is safe for the child, it's in the best interests of the child. And then they have to spell it out to the parties in the decree."
Like Cernik, Rollins otherwise guardedly praises the fact that HB 1550 better brings to the fore the family access motion.
"I think any time you can educate people about their legal self-remedies, it really helps the process," she says. "It keeps everybody accountable for what's going on. Family access motions are available to persons to be able to alert the court if the visitation schedule is being thwarted, without the need for hiring an attorney.
"And I think that's just a show of the times. Because we have more families – the divorce rate is about 50 percent – we have more families that are dealing with child support and aging children who are going to vocational school or going to community college or four-year colleges and how that support is supposed to be working out."
Cernik otherwise offers a suggestion for lay readers approaching legal documents in general, not just HB 1550 in specific.
"In looking at a lot of these new laws as they come along, you might want to see if at the end of them there is written reference to rulemaking," he says. "Rules – in other words, interpretations – come later on to address vague, confusing, contradictory laws. Laws seem clear but usually are not, and the rules are the means to interpret a law and give it some clarity.
"When I'm reading laws or bills proposed as laws, I look to see which federal or state agency has been assigned rulemaking capability; it's usually written in the bill or law. If I don't see reference to rulemaking, I assume that the assumption is that court cases are expected at some point to give clarity to laws. This is similar to U.S. Supreme Court cases."
For those tempted to think such complications cluster only in lesser legal documents, Cernik continues by citing one of the nation's fundamental texts.
"The Constitution, for example, is filled with lots of vague stuff, and we really rely on the opinions from court cases to provide some clarity to oftentimes incredibly vaguely written words," he says.
"I know that never comes across clearly on TV-news shows because it's too complicated to take the time to explain. If I say, 'Article 1, Section 8, Clause 18 as understood from the court case of … ,' well, you'll never see me on TV again because I just confused the audience with what is closer to what really happens."
Cernik concludes pragmatically that his commentary constitutes "just some guidance in struggling through future bills and laws. I don't think it ever gets easier."
The business news you need
With a weekly newsletter looking back at local history.