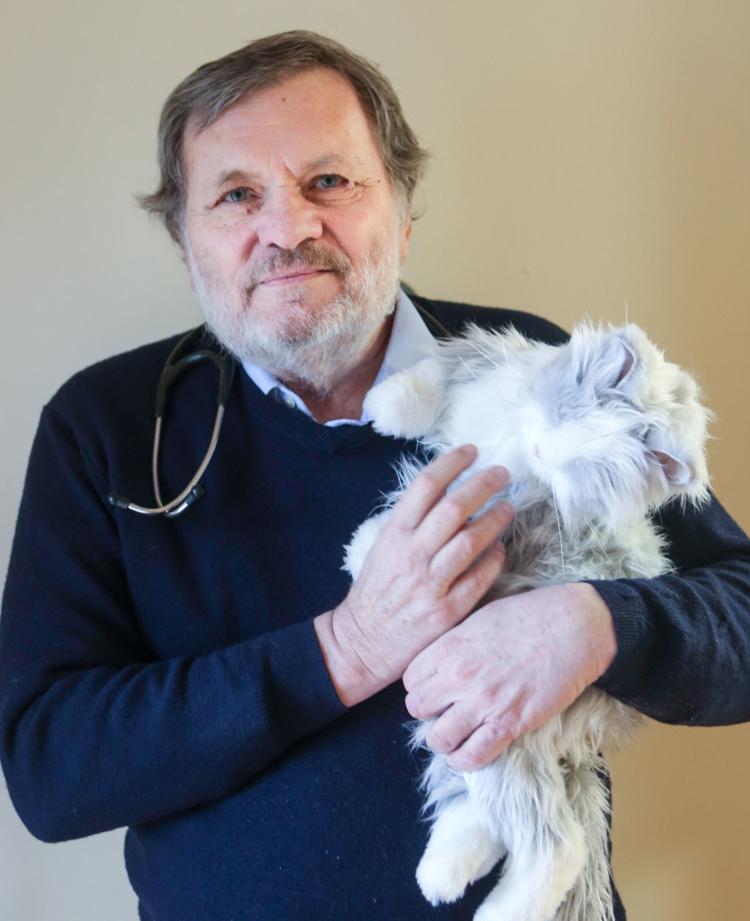 Today's youths are connected to one another and the world through technology that seems second nature. However, many older adults who were raised with rotary phones, black-and-white TVs (if they had a TV at all) and communication requiring pen and paper might not be so comfortable with all the new gadgets and gizmos their children and grandchildren take for granted. Yet new technologies are poised to improve senior citizens' health, mobility and social interactions.
Dr. John Morley, a SLUCare geriatrician, sees a future in which robots and video communications will change the ability to get proper health care when needed and help older individuals retain their independence and quality of life longer.
"The technological landscape in medical care is changing very quickly, but it's going to take a while for some of these things to become widely available," he says. For example, Pearl the NurseBot was prototyped at Pittsburgh's Carnegie Mellon University more than a decade ago, but has yet to gain wide use. The robot helps with daily tasks such as reminding humans to take their medicine.
Morley identifies the evolution of telemedicine as a more widespread and influential innovation that can improve health care for these adults. "If you're stuck at home, there is no reason that much of your health care can't be done via telemedicine, and it would make life easier for elderly people who have trouble coming in to see their physician," he says.
Using a phone or video connection, telemedicine providers – the nurses and doctors available via a telemedicine network – could order lab work, prescribe medication(s) and answer questions. "A lot of simple things, like a fever for instance, can happen to people, and if we don't treat it early, they'll get into trouble," Morley says. Tracking vital signs and activity via devices such as the Apple Watch and other types of wearable technology is already possible, and Morley notes that being able to track and send data on heart rhythm, blood pressure, pulse and steps taken during the day can be helpful when monitoring changes in a patient's condition.
Until telemedicine is more common, most individuals must continue to see their health care providers in person, and for some, the inability to drive due to age-related vision impairments becomes problematic. Stephanie Stegman, a Washington University in St. Louis occupational therapist, helps those individuals learn to use existing technologies to help overcome the problem of decreased mobility.
For example, she teaches them to use Uber or Lyft to order door-to-door transportation. "In the future, self-driving vehicles will really help increase older people's independence," she says. Until then, by identifying existing transportation services to help them navigate their community without always relying on family or friends, older people are less likely to become socially isolated.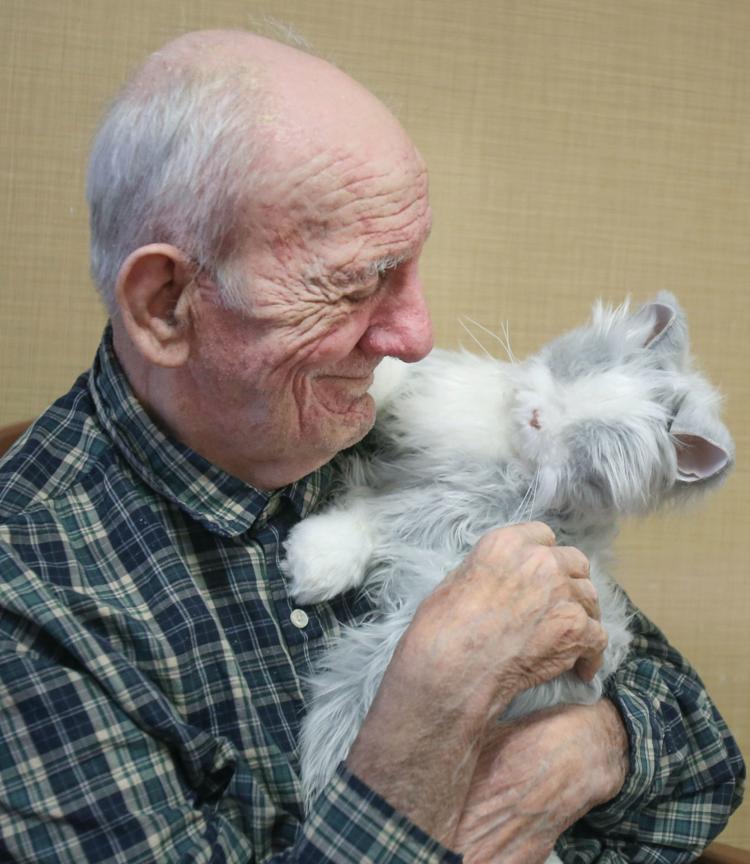 Another technological tool for reducing social isolation is the use of robotic companion animals. Morley refers to Hasbro's Tabby Cat Interactive Companion as an example. The realistic-looking, fluffy feline stuffed animal responds to motion and touch, making movements, purring and meowing like a real cat without the need to be fed or cleaned-up after.
"The companion animal robots are now sufficiently cheap and are very good," he says. "It's something that really makes a difference for many older people with dementia. It helps fulfill their emotional needs, especially when they become anxious, but a real pet can be too hard to maintain."
Stegman notes that "aging in place" is a goal for many older people, but they must be prepared to consider adaptive technologies to help them remain in their own homes as they age. If walking and balance become problematic, for instance, bed lifts or chairlifts and even systems that allow an individual to sit in a sling that then travels along a ceiling-mounted track from room to room can help.
Video monitoring systems also are becoming increasingly popular as a method for younger family members to check on their elderly relatives. Systems exist that provide real-time video to a designated family member's or caregiver's smartphone. "I could have this set up in my parents' home and pull up an app anytime that lets me see what they're doing and talk to them," Stegman says. Alerts can notify caregivers when movement is occurring.
Stegman notes that she and her colleagues at Washington University Occupational Therapy Community Practice are available to consult with individuals in their homes to help assess needs and determine what types of technologies would be most helpful. "Don't be intimidated," she says. "There are people who can help you learn how to use the technology that best suits your lifestyle."
SLUCare Physician Group, 314-977-4440, slucare.edu
Washington University in St. Louis – Program in Occupational Therapy, 314-286-1669, ot.wustl.edu/clinical