In the past few decades, the metro area has filled with exercise and wellness studios, with spaces catering to every type of fitness fanatic. High-intensity workout fans can get their sweat on at boot camp classes, while burgeoning ballerinas can tone their muscles at the barre. Many of these studios require individual memberships, which means those who like to attend Pilates one day and CrossFit the next can easily end up with multiple – if not too many – subscription passes.
Wellbridge Athletic Club and Spa, which reopened in late August in the heart of the Centene Clayton Campus, hopes to change that by becoming the go-to facility for all things fitness in the metro area.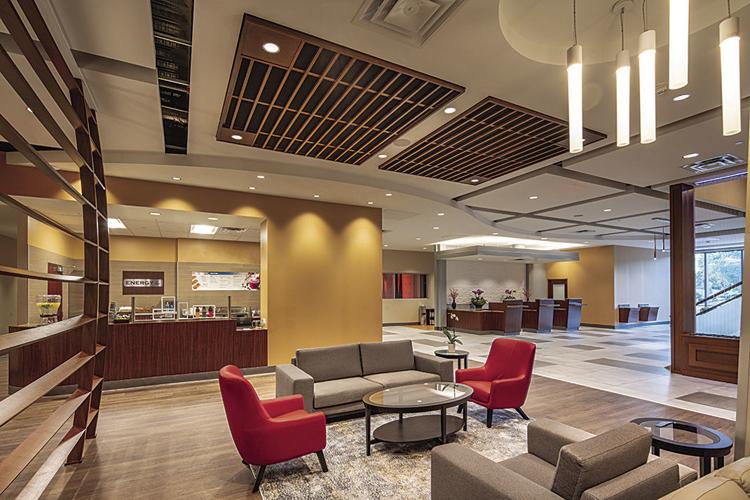 "We've created a one-stop shop for fitness," says Azeza Tessereau, Wellbridge's general manager. "I think the convenience sets it apart for the community."
The 40,000-square-foot facility is part of Centene Corporation's $770 million expansion project in Clayton. The multisport Wellbridge moved next door from its former location at 7620 Forsyth Blvd. to its new digs at 7676 Forsyth Blvd., where it now occupies two stories in the building.
Tessereau says Wellbridge saw the move as an opportunity to reinvent the club: The new facility offers more than 140 classes a week across six studios, a full-service spa, an indoor pool, a child care center, and member lounge and work areas. To keep up with clients who want the latest trends, the facility will embrace its new Atlas studio, a concept space that will change every six months. The studio is equipped with BoxMaster boxing training stations, which also can be used in kickboxing classes, and Assault Fitness treadmills, which Tessereau says feel like "running on a cloud." The studio is also equipped with rowers and a suspension component, all of which can be changed out or used in various combinations to create challenging new workouts. "The options are endless," Tessereau says.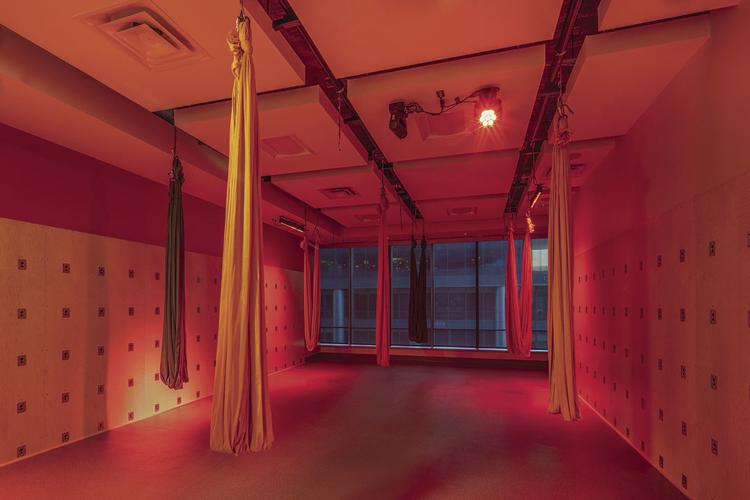 Members can also work on their mental fitness. Wellbridge will offer hot yoga for the first time, allowing yogis to practice in temperatures up to 104 degrees. The facility will also feature aerial yoga, where an antigravity wall allows advanced acrobatics to turn their practice on its head – literally. "You can make it super-challenging or more of a restorative practice," Tessereau says. "And we can also make use of the wall for classes like power barre."
And if you're not able to make it to a certain class, instruction can be played on demand through the streaming of Les Mills programming. A new Spinning studio will also feature on-demand video instruction, and members can make use of more than 60 pieces of cardio equipment that now allow users to log in to their Netflix accounts to binge-watch their favorite shows as they work out.
"Whether you're 20, 50 or 70, if you want to lead an active lifestyle, you're excited about seeing studios that cater to your needs," says JoAnna Masloski, the CEO of Wellbridge. "We're looking at the whole person and how we can better serve [him or her]."
That's why the upscale Wellbridge facility also features a community space where members are encouraged to gather and stay after their workouts, whether to grab a coffee or a smoothie from the Energy Bar or to make use of the work area. Parents can also take advantage of age-appropriate child care services for children 12 and under.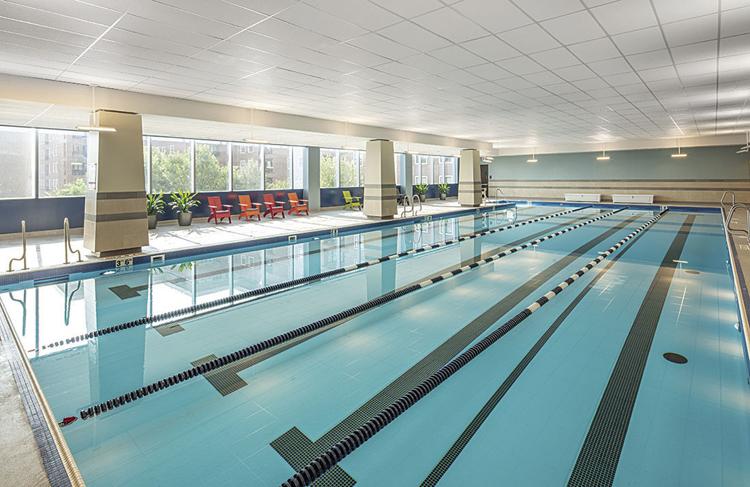 The new facility opens at 5 a.m. on weekdays and stays open until 10 p.m. On weekends, the hours are 7 a.m. to 7 p.m.
"We've been part of this community for many years, and we're excited to remain part of it," Masloski says. "We want to be the community's club, a place where people can come, stay and play, and continue to inspire as we look at the next generation of fitness."
Wellbridge Athletic Club and Spa, 7676 Forsyth Blvd., No. 100, Clayton, 314-746-1500, wellbridge.com/wellbridge-athletic-club-and-spa/clayton