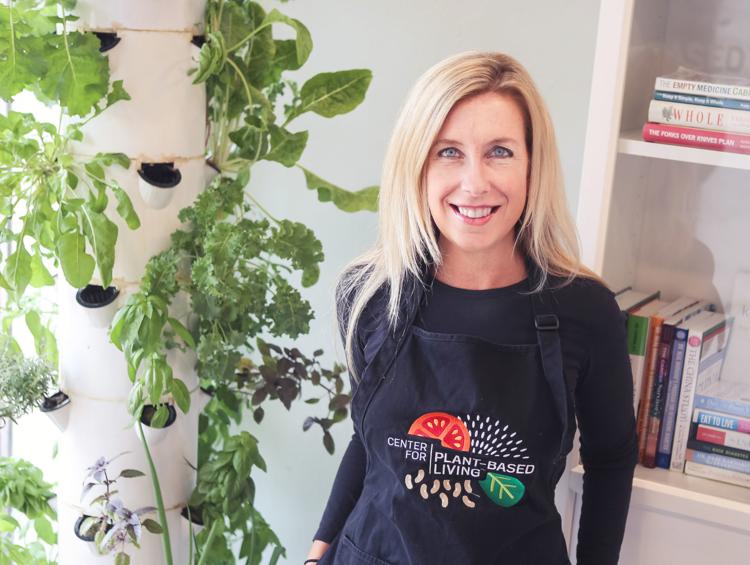 Caryn Dugan wants to get a plant on every plate across the metro area.
The STLVegGirl, LLC founder and local plant-based nutrition, culinary and lifestyle educator lost her father to cancer at an early age in 2008 – and she herself was diagnosed with the disease 10 weeks later.
Acting as her own health advocate, Dugan searched for answers to a healthier lifestyle and discovered the growing area of literature supporting a whole-food, plant-based diet to bolster the body's natural immune system. She adopted this plant-based diet and became a certified instructor through the Physicians Committee for Responsible Medicine's Food For Life program to share her knowledge with others through teaching immune-boosting, plant-based cooking classes at venues around the area, including the Cancer Support Community of Greater St. Louis.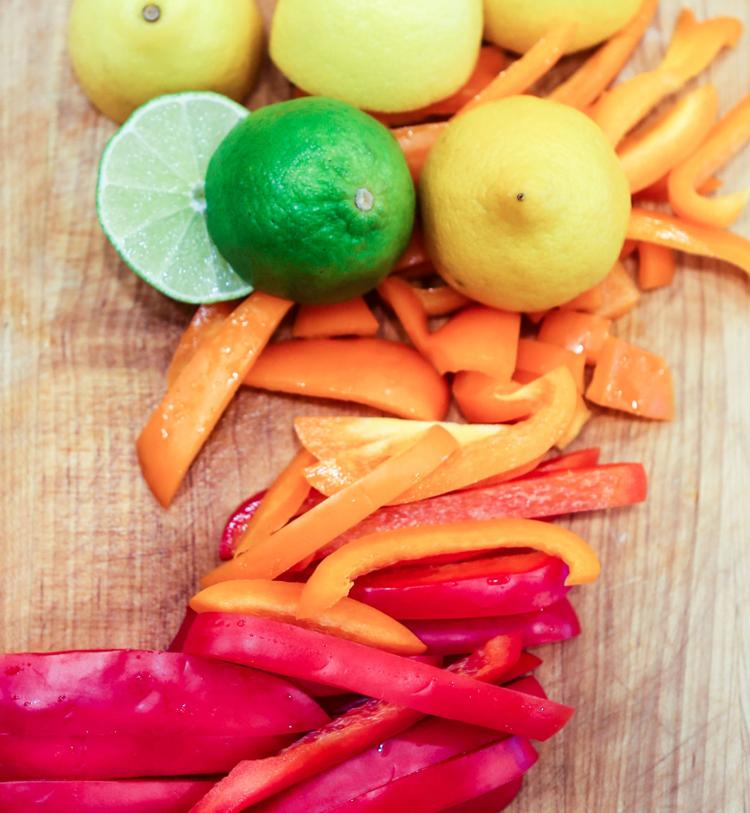 But Dugan felt she could do more to fill what she saw as a void locally. "I thought there ought to be a place where there are resources and plant-based cooking classes, and that there was a need and a demand from people for a bricks-and-mortar center where people could learn how to add more plants to their plate," she says.
So after two years of raising funds and developing programs, Dugan recently launched the Center for Plant-Based Living, the first plant-based nutrition and culinary education bricks-and-mortar destination of its kind in the nation, at 131 W. Jefferson Ave. in Kirkwood. "When I was diagnosed with cancer, I was confused and scared and didn't know what to do and where to go," Dugan says. "I want to be the [nutrition] resource I never had many years ago for people so they can come in to learn and take classes and have more hope for their health and gain kitchen confidence."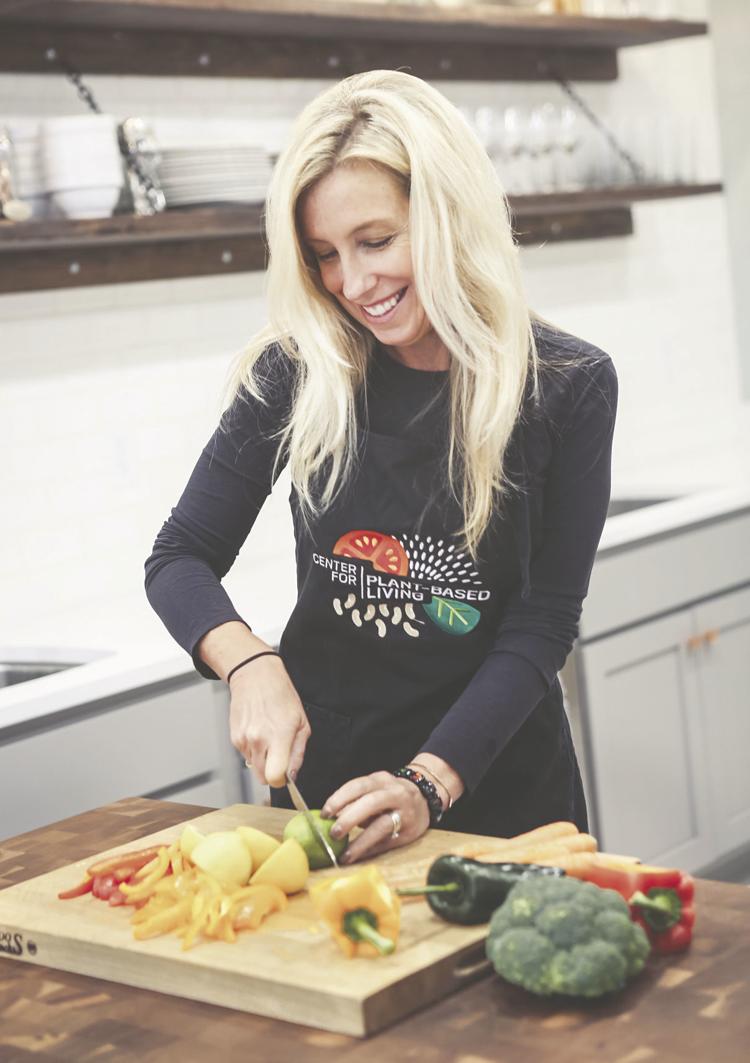 The center aims to serve as a community support system for those researching or adopting a plant-based lifestyle, which consists mostly or entirely of eating vegetables, whole grains, nuts, seeds, legumes and fruits, while avoiding most animal products and processed foods. According to The China Study: The Most Comprehensive Study of Nutrition Ever Conducted by T. Colin Campbell and Thomas M. Campbell II, scientific research shows a plant-based diet can reduce the risk of major illnesses, including Type 2 diabetes, heart disease and certain types of cancer, and plant-based dieters have reported boosted energy, reduced inflammation and better health outcomes.
The Center for Plant-Based Living offers educational literature on the plant-based diet, as well as both demonstration and hands-on cooking classes. "I want people to come in if they're curious about how to add more plants to their plate," Dugan says.
Groups also can rent the center's kitchen for corporate classes, private events and more. "If you want to learn fast, host a private event and rent out our kitchen, where you will learn 30-minute meals and quick and easy snacks for a plant-based lifestyle," Dugan says.
For next month, classes and programs include How Foods Fight Cancer on Nov. 6, How Foods Fight Diabetes on Nov. 13, Top 10 Plant-Based Kitchen Basics on Nov. 16 and Thanksgiving Sharables on Nov. 23.
Each demonstration class is open to roughly 15 attendees, while every hands-on class welcomes up to six participants. "You get a lot of personal attention in the hands-on class," Dugan says, adding that interested attendees can sign up through the organization's website, where new classes and programs are posted weekly.
Dugan says she is most proud of developing the Forks Over Knives six-week program, which will return in January. "Based on Forks Over Knives, a plant-based documentary by my friend [Brian Wendel], I created the only in-person Forks Over Knives program," Dugan says. "It's a beginner program if you want to learn all about the science behind the plant-based diet."
The sessions always sell out, and participants have reported some significant health benefits following the program, Dugan says: "Every single time I run that session, people have lost weight, and some say they have titrated down on their diabetes medications."
As part of the community atmosphere Dugan aims to create at the center, she is inviting class and program suggestions through the organization's website. "I am open to what people want," she says. "If they love Mexican food and want a Mexican food class, contact me, or if they have a nut allergy, we will do a cooking class without any nuts."
Dugan and her husband, Tim, built most of the center, with the help of local designer Kory Waschick of Let's Create Space. "When I designed the center, I wanted it to feel very much like home, and when you walk in, it does feel like home," Dugan says. "The idea is to come in and start cooking, and people already know how to use everything because the kitchen has residential equipment, so when they get back to their own home, they have more confidence."
Building community, confidence and knowledge about your health, all while having fun, defines the center's reason for being, Dugan says: "Sign up for a class, and let's cook together. And if you're sick, let's get you well."
Center for Plant-Based Living, 131 W. Jefferson Ave., Kirkwood, 314-394-2063, cpbl-stl.com