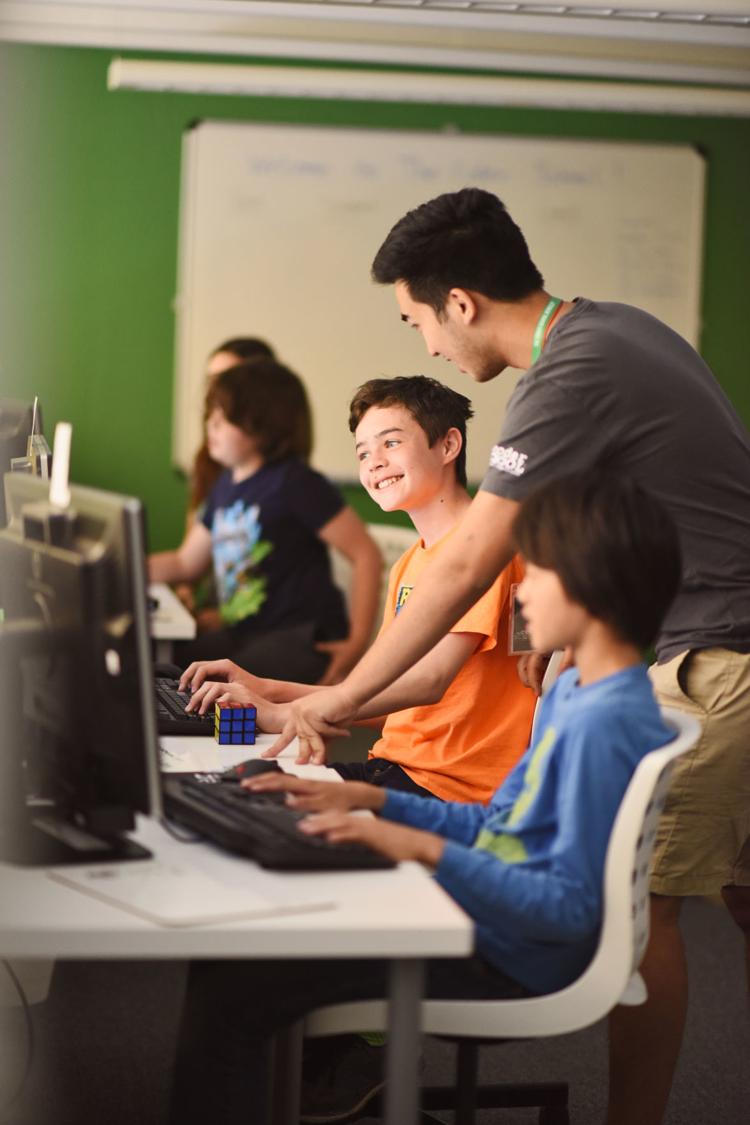 A new metro-area after-school program applies an old-school approach to a new school of thought in our digitally driven world: in-person instruction.
"A lot of times, we tell our franchisees that we're going back in time," says theCoderSchool founder and CEO Hansel Lynn.
The company, which was founded in 2014, has taught coding to more than 10,000 children nationwide ranging in age from elementary school through high school. Although headquartered in California's Silicon Valley, theCoderSchool has since expanded with franchises all over the country, including in Boston; Las Vegas; Austin, Texas; and now St. Louis – a Town and Country location opened in September.
Lynn, a Washington University in St. Louis graduate alongside theCoderSchool chief operating officer Wayne Teng, says the inspiration came from wanting to find a place for his daughter to learn to code. She had tried online programs but didn't retain any of the knowledge.
"I was a coder by trade myself," Lynn says. "I dropped out of the corporate world and owned a School of Rock [an extracurricular music-education school], and by doing that, I was taught how to run a kids' business. I took that model and tweaked it to make it work for coding."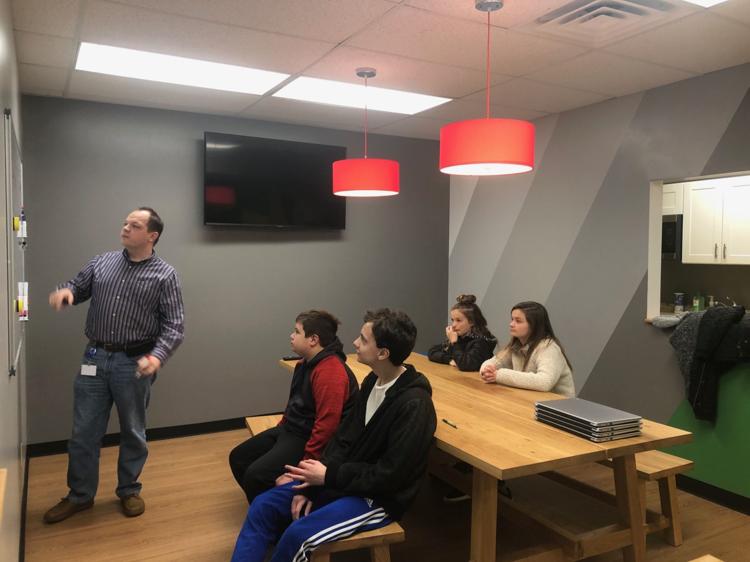 It's personal instruction that makes the difference. With a world that continues to gravitate toward digital spaces and cookie-cutter education courses, Lynn and Teng realized individualized curriculums were key to capturing the imagination of their young students and inspiring them to fall in love with coding.
"Our whole philosophy is that the one-size-fits-all curriculum doesn't really work for kids," Teng says. "When they're engaged and having fun, then the learning kind of comes with it."
The company offers four basic programs: Code Coaching, Code Class, Code Coaching Plus and Code Coaching Pro. Three of the four programs include two-to-one mentorship sessions, where students and instructors – part-time employees who are well-versed in coding languages – get to know one another and pursue the child's passions using code. The hourlong Code Classes are broadly structured by grade level – with some exceptions for students who grasp more complex concepts than their peers – and initially focus on basics before following the students' interests using a project-based curriculum.
"We try to sit down with kids and see what they want to do," Lynn says. "If they like soccer, we try to make a game about soccer. It's much more of this engaging style."
Part of Teng's day-to-day includes operations and managing every franchise location with basics such as how to run the business, tracking metrics and developing a curriculum.
"We have a coder tool set, which is a library of many different platforms and curriculums," Teng says. "It's kind of like an arsenal that our coaches can reference and use – or come up with something totally on their own and add that to the tool set."
As for the future, Lynn is adamant that coding is vital.
"It's really important; I think we're proud to be part of that movement," he says. "Kids all need to learn a little bit about coding because everything that's coming will all have something with technology in it. Knowing a little bit about how to code is going to help everybody."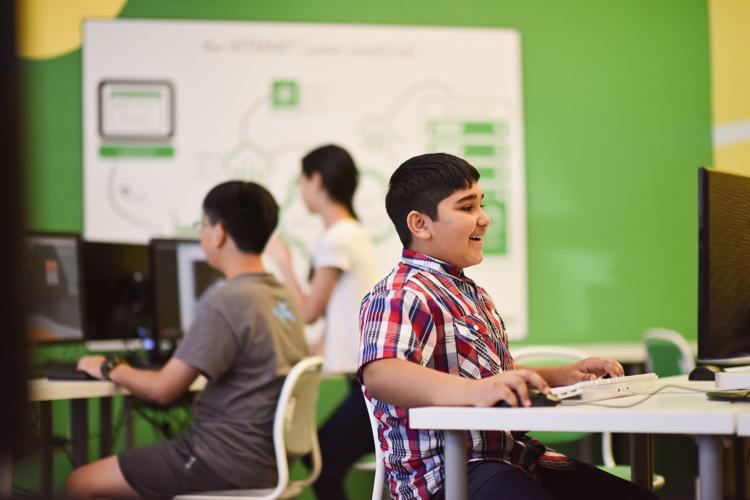 Metro-area families have access to a location of their own in Town and Country, which already serves as the after-school home for more than 40 students.
"Prior to that date, the whole focus was on deciding the location, getting the space ready and doing various events to publicize our school," says general manager Charu Katyal, who co-owns the West County location with Kathy Kilo Peterson.
Katyal's primary responsibilities include running the daily operations of the West County location, as well as communicating with parents, business development and more. She admits her story is a bit clichéd: She loves being around kids and is passionate about encouraging them to pursue their interests in STEM (science, technology, engineering and math) fields – including her own daughter, whom Katyal mentions when discussing the need for more young girls to enter the realm of computer science. She reiterates Lynn's sentiment that coding can serve as an essential building block for many future career paths.
"Learning coding makes the foundation of logic stronger and has applications beyond science and engineering," Katyal says.
Once the dust settles and theCoderSchool has firmly established itself in the local community with even more students, Katyal hopes to be able to provide scholarships for future students – the two programs the company currently offers are Code Class ($119 per month) and Code Coaching ($219 per month). For now, however, she takes joy in the day-by-day.
"My favorite part is watching the kids stride right in as they give me a nod or a quick, hurried hello, and run right in to their coaches and the computers," she says. "Nobody is stopping them from being on their screens – and in fact, they are actively learning. So they waste no time, and many of them complain when the hour is up."
The West County location is open Monday, Tuesday and Thursday from 3 to 8 p.m., Wednesday from 6 to 8 p.m. and Saturday from 10 a.m. to 2 p.m.
theCoderSchool, 157 Lamp and Lantern Village, Town and Country, 636-220-3002, thecoderschool.com/westcounty