For 65 years, Women of Achievement has been shining a spotlight on the wonderful women making a difference in the metro area and beyond – and this year, that mission holds true.
"We are so proud to be the longest-running program that honors women and volunteerism in St. Louis," says WOA president Marian Nunn. "Each class is special in their own way, but this year's class is quite special and includes a wide diversity of backgrounds, age, economic status and a wide variety of the many wonderful organizations that they support."
This year's 10 finalists were selected from approximately 100 nominations from the metropolitan area, including Illinois.
"As you can imagine, it is a very difficult task to select only 10 honorees from this incredible group of women," Nunn says. 
Susan Balk
Impactful Leadership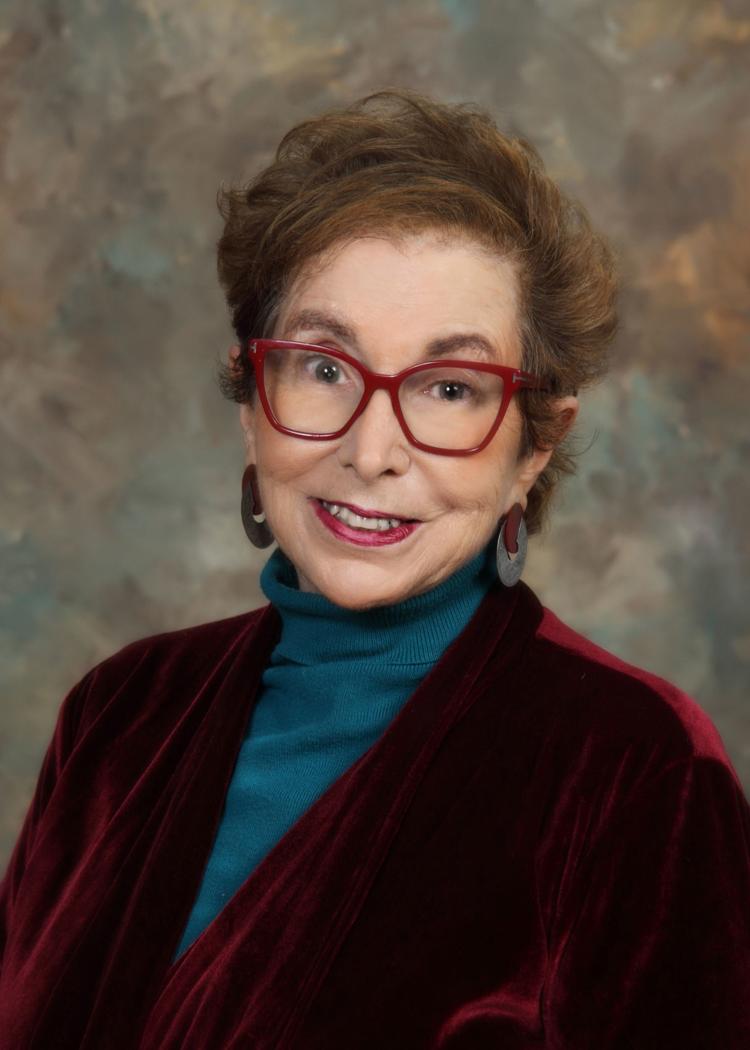 After Susan Balk overheard comments made at her book and museum exhibition, "Vienna's Conscience: Close-ups and Conversations After Hitler," at the Holocaust Museum in St. Louis, she realized something had to be done.
"The book features interviews and photos of Viennese reactions to her late husband, Richard Winter's query 50 years after the Holocaust," reads Balk's nomination. "A time when he was a 17-year Jewish boy [who] had to escape to save his life. Most of the comments were chilling, and the book was written and published to show how anti-Semitism was still alive in the Austria of long ago, as well as today. She was alarmed to hear comments about how horrific the Viennese were and that they did not see the broader message about hate breeding hate everywhere."
In 2010, Balk founded HateBrakers, a nonprofit that aims to reduce hate in our community and around the country by holding events, engaging stakeholders and working with organizations in an effort to spotlight "hatebraking" in schools, homes and communities. Today, HateBrakers is even engaging local classrooms through its signature Meet a Hero, Be a Hero program, which spotlights heroes with short video clips and curriculum opportunities that engage students in the process, and has an interactive curriculum that has been adapted by Life After Hate, which works directly with members of white supremacy gangs in and out of prison to help them leave the lifestyle of hate and live meaningful lives.
---
Debbie Caplin
Pet Therapy Advocacy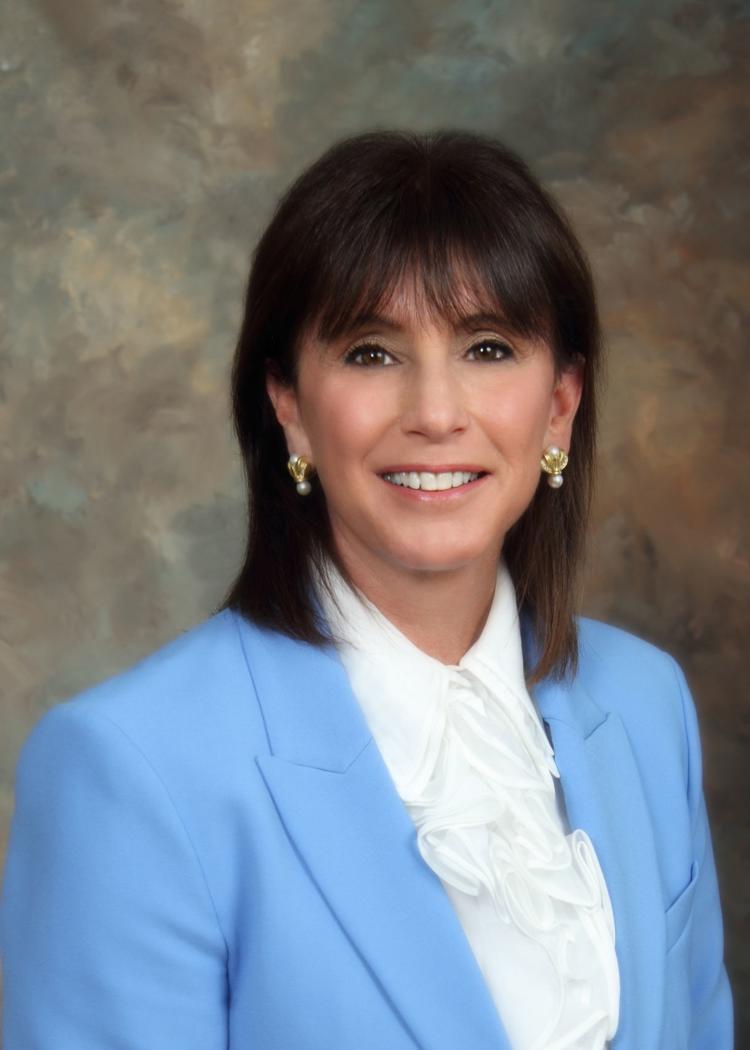 Approximately 11 years ago, Debbie Caplin and her husband adopted a Portuguese Water Dog named Sookie that Caplin says changed her life.
"[Sookie's] goal in life was to spend every waking moment lying in someone's lap, regardless of whether she knew that person," Caplin says. "She was a touch therapy dream dog … "
Caplin and Sookie completed the Therapy Dog certification and began visiting hospitalized children, often fighting life-threatening illnesses, through the organization Duo Dogs.
"Had it not been for Sookie, who unfortunately only lived to be 8 years old, I likely would have never found my calling," Caplin says. "For these children, our visits are often the only moments of happiness they experience each day."
Today, Caplin serves as the board vice chair of Duo Dogs – an organization that trains and certifies dogs and their owners as Touch Teams and breeds, trains and donates assistance dogs to individuals and facilities – a cause she has been serving for the last decade. Simultaneously, she has been serving on the Animal Protection Association, which places for adoption thousands of animals each year.
"Seeing these oftentimes abandoned animals bring joy into the homes of their adoptive families is a heartwarming experience," she says. "The years I have spent working with my touch dogs, bringing joy and comfort to others, has been an absolute labor of love."
---
Carlene Davis
Lifetime Service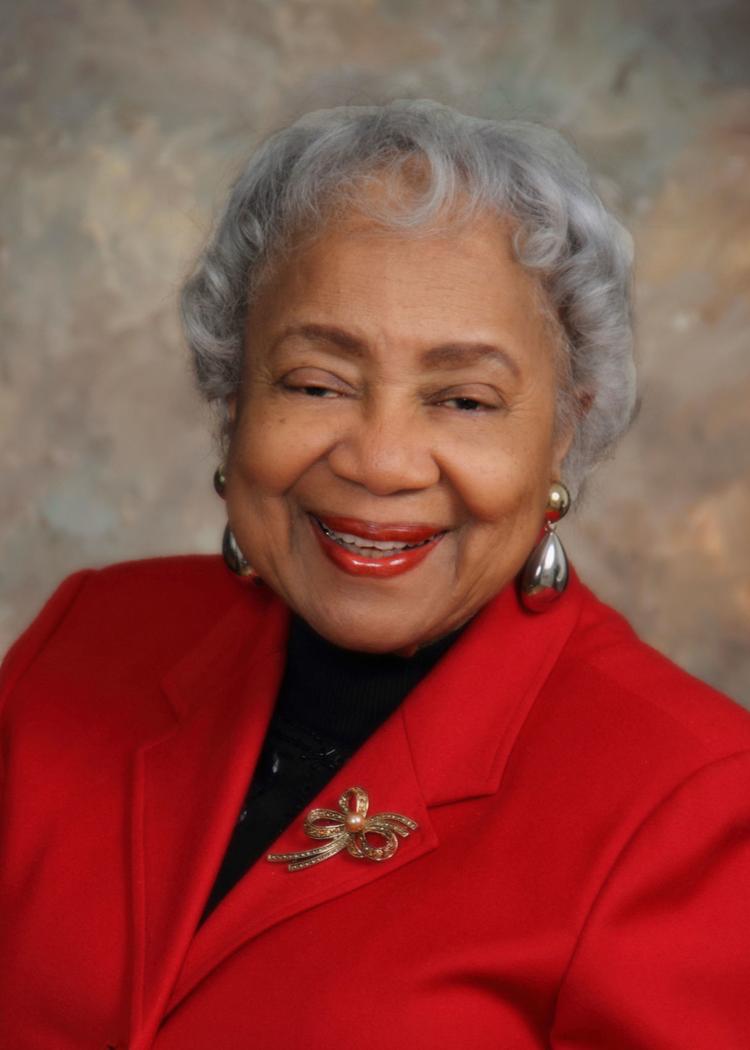 For 37½ years, Carlene Davis dedicated her days to teaching children from kindergarten to eighth grade at Saint Louis Public Schools.
"I just loved teaching," Davis says. A surgery, though, resulted in Davis' retirement.
"I missed the kids so very much," Davis says, "so after I got to feeling better, I thought, 'I can't just sit and do nothing!'"
As a result, in 1989, Davis began after-school tutoring at Matthews-Dickey Boys' & Girls' Club.
"That really got me hooked on tutoring," she says. Since then, Davis has tutored at Simmons, Lexington and Cote Brilliante elementary schools and currently helps fourth-graders at Washington Montessori Schools. Almost simultaneously, Davis also began volunteering for AARP.
Davis eventually became the state training coordinator for AARP. Since then, she has served as the organization's community advocate and as a member of the speakers' bureau, as well as a six-year term on the Leadership Council and a six-year term on the Executive Council. In 2008, she also received AARP's highest honor, the Ethel Percy Andrus Award, as volunteer of the year.
"Like the founder of AARP, Ethel Percy Andrus, who was also a career teacher, said, 'It's better to serve than to be served,'" she says.
---
Susan Gobbo
Multicultural Enrichment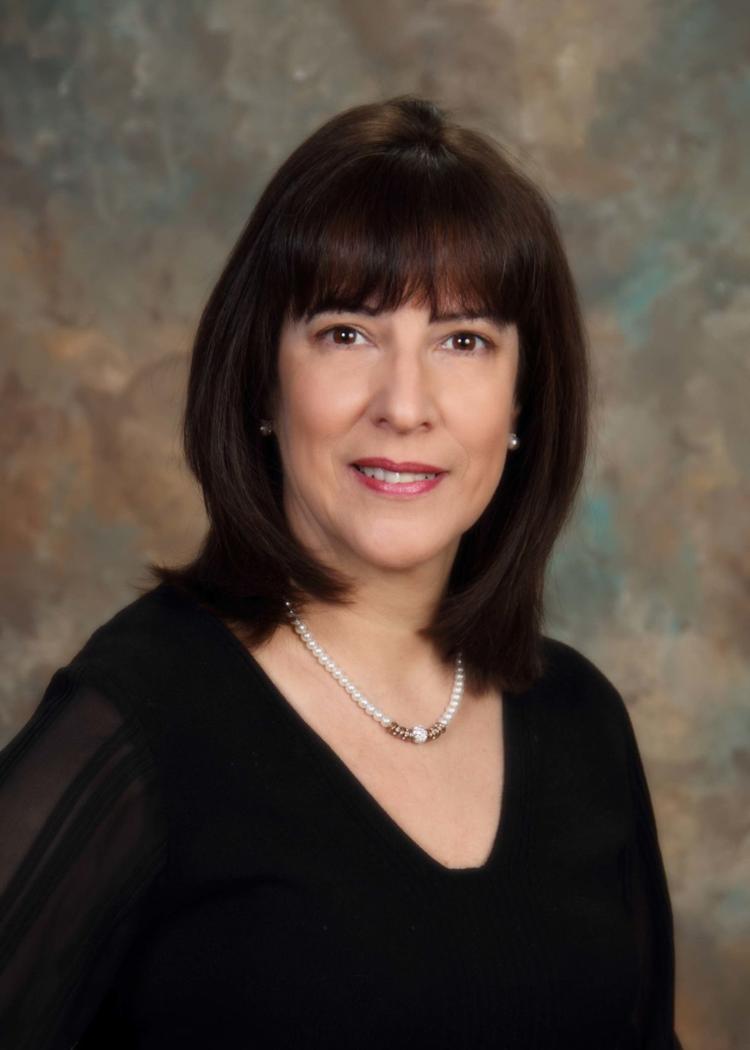 In Brazil, Susan Gobbo was head of the physical therapy department of the intensive care unit at a leading hospital and the coordinator of the cardiorespiratory training program for physical therapists. However, when Gobbo's husband was sent to America by his company for a temporary international assignment, her world turned upside down.
"When we moved to the U.S., I didn't speak any English," Gobbo says. "For many years, I could not work because my visa was tied to my husband's visa. So, I started studying languages and volunteering in some nonprofit organizations. I had gotten my green c ard and found out I wasn't able to work as a physical therapist in St. Louis. I had 15 years of experience, but the credits didn't translate, so I would have to start from scratch."
In 2016, Gobbo co-founded the STL International Spouses Meetup Group, which now has more than 470 members who represent more than        70 countries.
"Its mission is to welcome, to embrace, to ease the adaptation process and to promote the integration of the international spouses in the local community," she says. "I want this dynamic and vibrant group to feel welcomed and accepted in their new home, St. Louis. I want them to … find their space in our community, or working in their profession, or serving our community with a volunteer job or whatever makes them to feel as happy and fulfilled."
---
Jennifer Hillman
Creative Philanthropy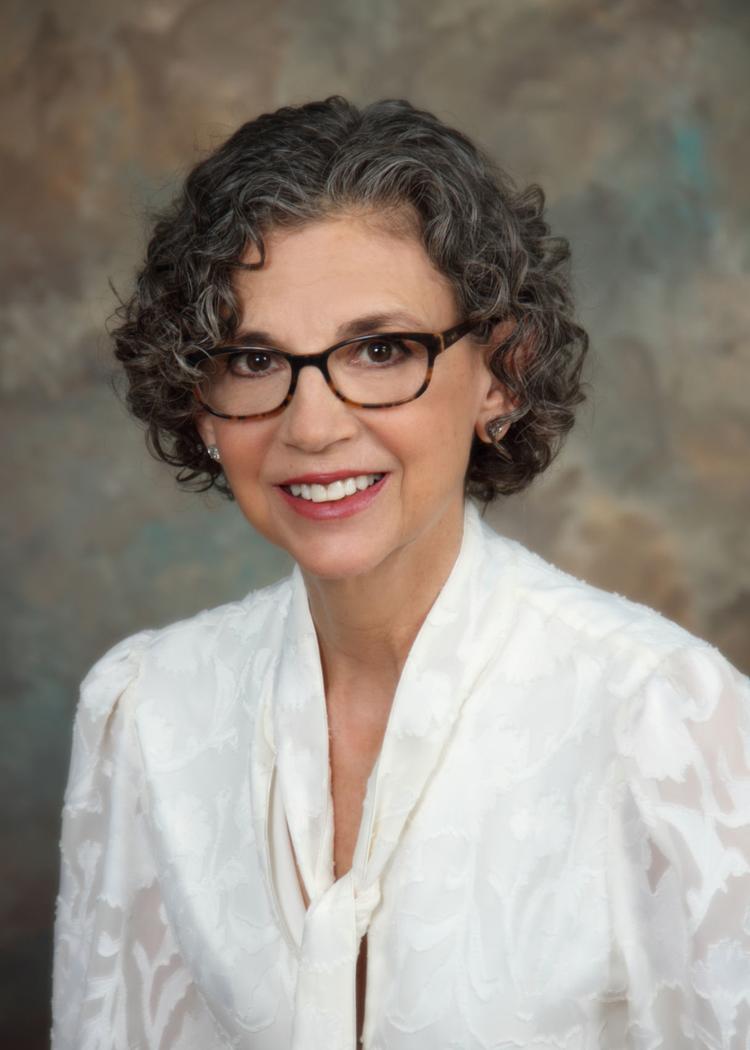 Jennifer Hillman believes she was born with a philanthropic heart.
"It's in my family genes to give to others before myself," she says. "The combination of my DNA and the way my parents raised my siblings and me are the foundation of who I am today."
Hillman moved to St. Louis in 1975 to attend Washington University in St. Louis' School of Fine Arts and has been here ever since.
"The past 20 years, I have been following my calling, being intentional with my philanthropic work and focused on the mission of our family – providing support in areas of education, health care, Jewish causes and entrepreneurism," Hillman says.
Most recently, in 2015, Hillman established the Hillman Scholars program for first-generation high school students coming out of College Bound St. Louis.
"We have created a program that not only provides gap funding for our students – 10 selected each year – but also a program filled with special events, networking opportunities and workshops that I create," Hillman says.
 Hillman has also been instrumental in bringing to Missouri WE Schools, which is a global service-learning program for students from kindergarten to 12th grade across the state.
"With over 200 WE School groups predominantly in the St. Louis area, our youth are learning how to use their voice [by] creating effective community service projects [and] making changes in their own communities, as well as globally," she says.
---
Susan Hockensmith
Compassionate Welfare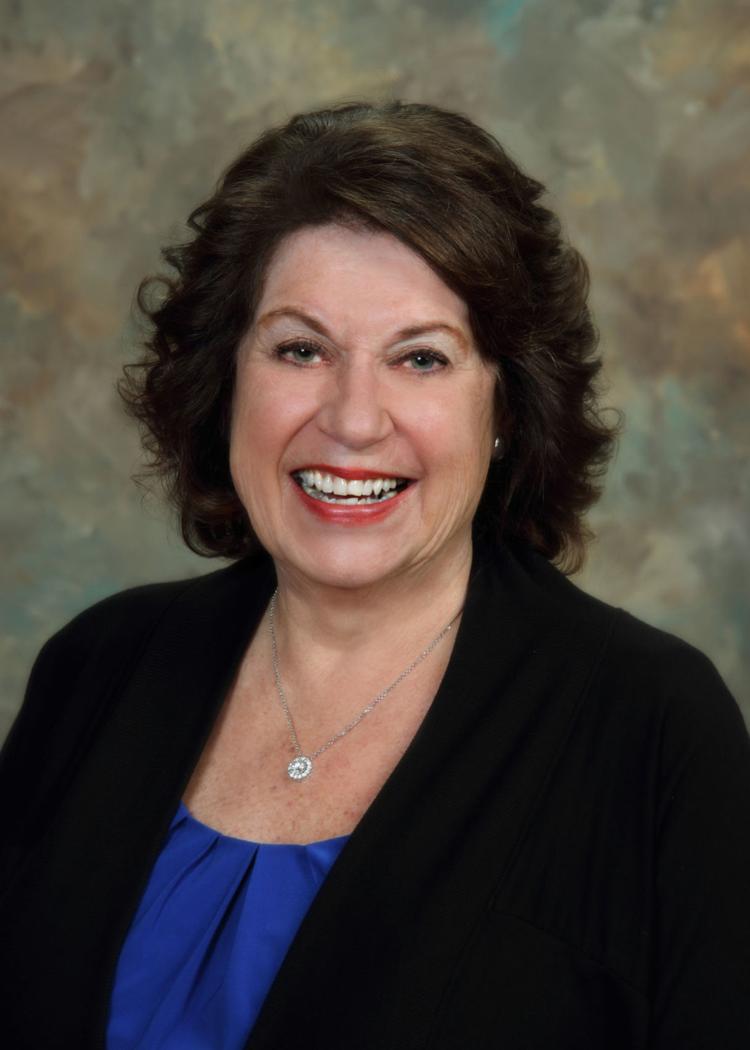 When Susan and Dana Hockensmith welcomed a baby boy into the world, they never knew how he would change their lives.
"[Philip] was diagnosed when he was a year and a half with having CMV, which is cytomegalovirus," Susan Hockensmith says. "We were students in college at the time. Philip was mentally and physically 2 months old his whole life. We placed him in a home in Sedalia at the doctor's encouragement when he was 3 because we couldn't find babysitters."
However, when the couple moved to De Soto, they were discouraged by the distance between them.
"We wanted to be active parents in his life, and we needed to get Philip closer to us," she says. "We were young and did not know what to do. I was teaching and my husband was starting his legal practice. We talked with a number of people and decided to build a home for 10 children like Philip."
In June 1977, the Hockensmiths opened Pony Bird, a nonprofit devoted to caring for severely disabled children.
"Pony Bird is a wonderful place," Susan Hockensmith says. "I always feel, when you go into Pony Bird, you forget your problems for a while. You're able to appreciate and understand these very dear, beautiful angels that I think Pony Bird residents are, and you can really understand and try to help these individuals."
In its nearly 43 years, Pony Bird has grown to support up to 60 children and adults in six homes located in both De Soto and nearby Mapaville.
"It has just changed my life, and I know it has changed our whole family's life," Susan Hockensmith says. "Having Philip has made me more attuned to individuals who have difficulties, not just disabilities. I became a much more patient teacher. I feel so blessed to have been his mother."
---
Sherrill Jackson
Health & Education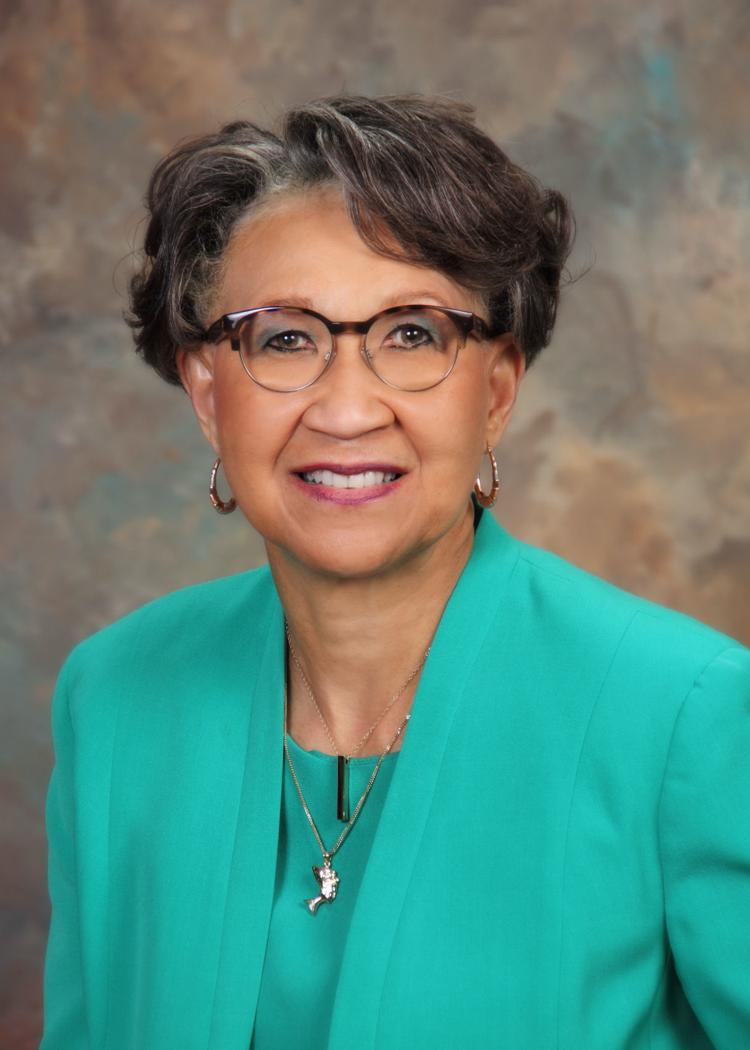 Despite defeating her breast cancer diagnosis, Sherrill Jackson never dreamed of starting a support group. However, when a young woman in her church received her diagnosis, everything changed.
"She was in her 30s; she was married; she had two young children," Jackson says. "I asked her one day, 'Would you like it if I pulled together some other friends of mine who are breast cancer survivors, and we could go out and just have breakfast?' She said, 'I'd love it.'"
Jackson says it started with four friends and then expanded.
"In about six months, we were up to 10 women asking if they could come and talk to us," she says. "I was like, 'Us?' I didn't even know how they knew we were meeting, and we decided then that we would become a formalized group."
The Breakfast Club, Inc., an African American breast cancer support group now in its 22nd year, aids in breast health education and mammography screenings, offers family support and healthy eating programs, has a buddy program for support and more.
"Our mission is to provide education, awareness, resources and support for our community regarding breast cancer, breast cancer prevention and breast cancer screening and really make an impact," Jackson says. "We want to just make a difference, make an impact and really try to change some of those disparities."
---
Toni Renee Jordan
Change Agent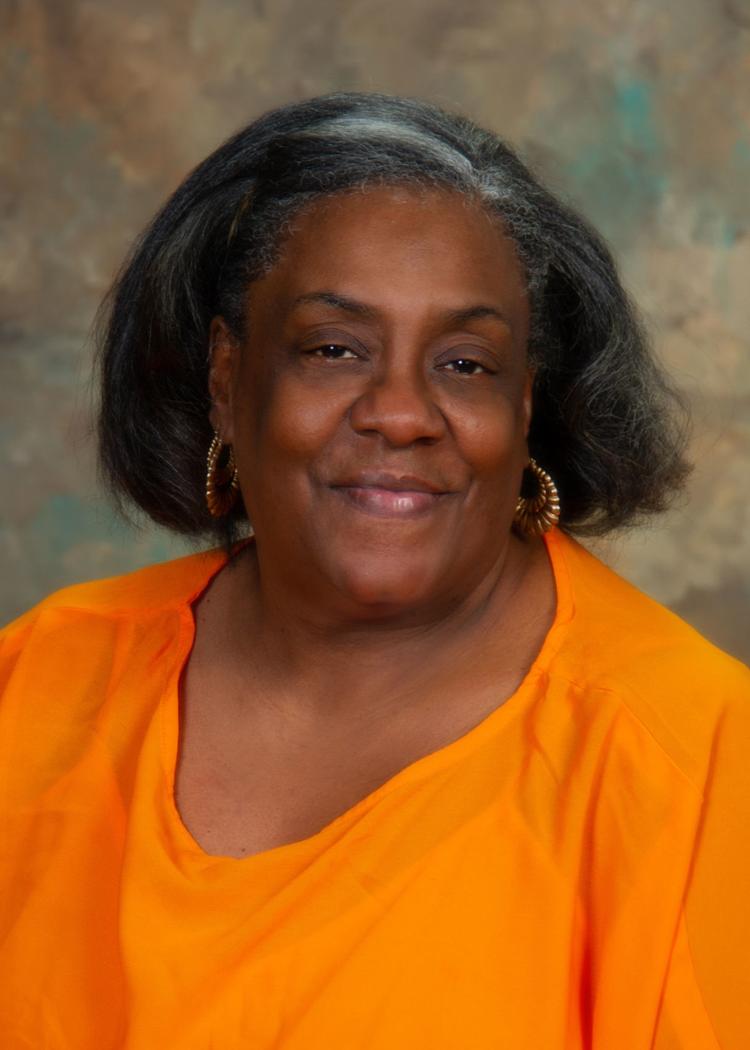 Sixteen years ago, Toni Renee Jordan began her last prison sentence. She had spent years addicted to several substances – in and out of the judicial system – and shoplifting to support herself. However, when her mom died just 10 days into her sentence, Jordan knew she had to transform her trajectory.
"That kind of hit me like a train," Jordan says. "I know she instilled a lot in me that I should have done better, and I didn't. … I vowed to God that I wanted to be the woman God put me on the earth to be, and I just began searching and educating myself on how to be better."
When Jordan was released from prison in 2006, she started attending Let's Start, a support process for formerly incarcerated women, where she now serves as women support coordinator.
"I didn't want to pick up a drug," she says. "I saw the chaos it had brought to my life. I wanted to start taking care of myself mentally better."
Jordan began volunteering at Queen Peace Center, a substance-use treatment center for women; volunteered to become an Alive and Well ambassador, working to increase community resilience and to decrease the impact of trauma and toxic stress; served on the State Advisory Council as a spokeswoman for those with comprehensive psychiatric services; and joined the board of directors for the St. Patrick's Center, which provides opportunities for self-sufficiency and dignity to people who are homeless.
"I'm celebrating 16 years of recovery," Jordan says. "It has been a great process. I just really want to give back what was given to me."
---
Susan Katzman
Women's Empowerment
After a 36-year career with Saint Louis Public Schools, Susan Katzman has zeroed in on improving lives around her through an equity lens.
"Leadership development for women has been a special interest," Katzman says.
For Katzman, this has manifested in many ways: She co-founded the CORO Women in Leadership Alumnae program, an effort for program graduates to continue the work in the community on behalf of women. She created leadership training programs for women through the National Council of Jewish Women St. Louis as its vice president for leadership. She helped create Prosperity Connection, which provides the underserved community, especially women, with financial services. Oh, and she shared oversight for the development of the Clyde C. Miller Career Academy and the Collegiate Medical and Bioscience High Schools.
"My ultimate goal with women's empowerment for me is to ensure that there are equitable opportunities for everyone, regardless of gender, race or ethnic identity," Katzman says. "Positive self-esteem and leadership development are large components of this. I think of opportunities I was not afforded along my journey because of those two factors, and I have tried to devote my energies to nurturing and opening doors for other women. It is so important to not only have the confidence in yourself to move forward, but to also have the leadership skills that must accompany that confidence.
"I watch my nieces and the other young women with whom I interact, and I love that doors are open to them now that never were for me. I want them to be able to walk through them confidently and successfully."
---
Joan Lipkin
Arts & Social Justice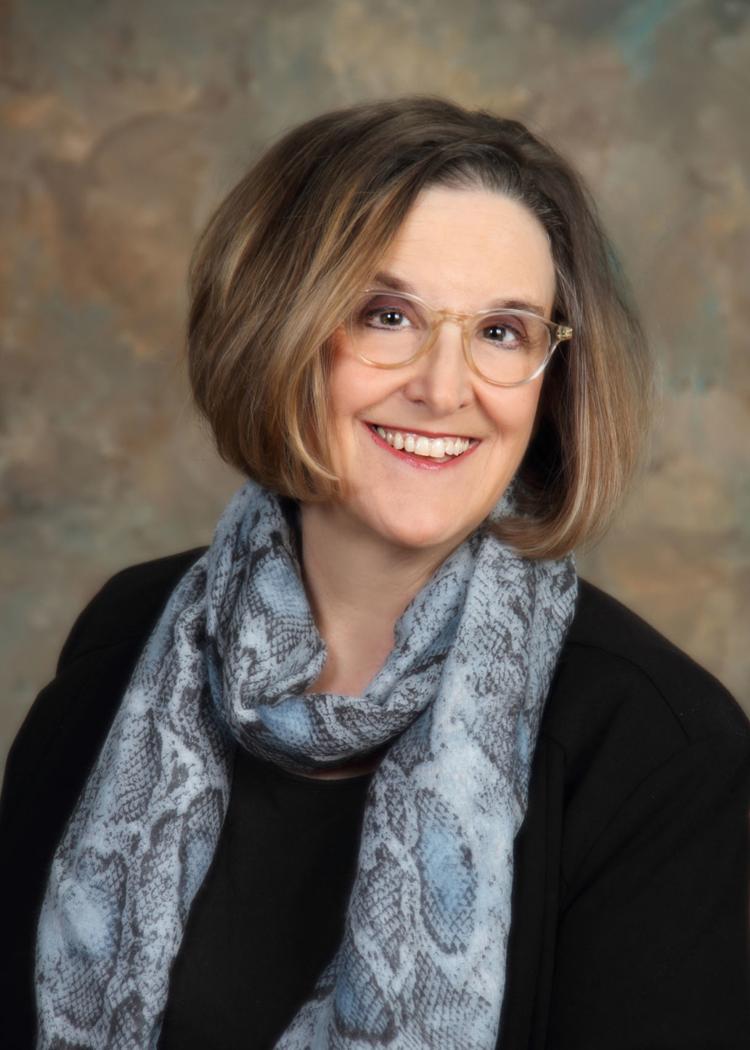 Joan Lipkin says she began creating at an early age.
"[I] was always drawn to the theater as a writer and performer," Lipkin says. "I wrote my first play about state capitals in the third grade!"
Lipkin says, though, that a transformative experience at an audition for her play Small Domestic Acts in Chicago changed her trajectory.
"We had many, many people show up for four roles, and it pained me to have to say no … ," Lipkin says. "I began to wonder if there was an alternative. What if we could say yes more? What if life wasn't an endless round of literal and metaphorical auditions? What if, as theater-makers, we cut the cloth to fit the people who wanted to create, rather than trying to find people to fit some preconceived idea?"
Lipkin conceived a new philosophy of art-making that she calls Towards a Democracy of Art, in which she amplifies the voices of people often not represented or not to their fullest humanity.
"It has been a great joy to help people find their voices and then create positive theatrical experiences to share those voices," she says. "It is a powerful form of community building. I feel like I am helping to create the kind of world in which I want to live. And listening to and working with so many people who have seemingly different backgrounds than I do helps me to become a better person. I am enriched and grow from their experiences and generosity. There is little more generous than the gift of authenticity."
The business news you need
With a weekly newsletter looking back at local history.