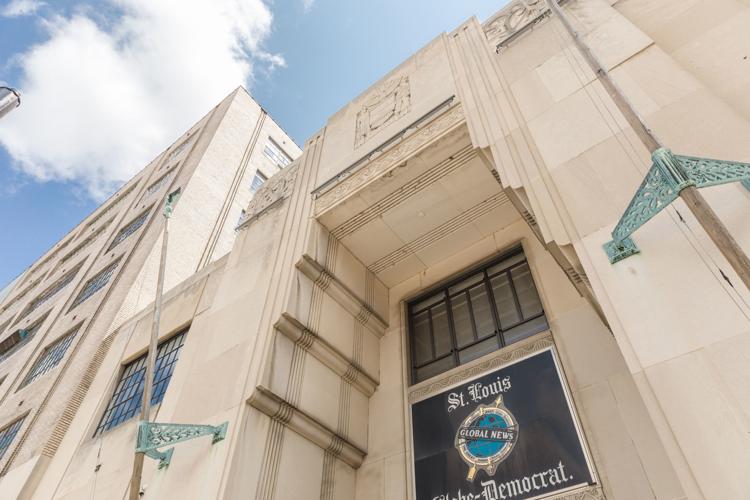 Ponce Health Sciences University opens a St. Louis campus to promote success for med school applicants and students. More than 50,000 hopeful students applied to U.S. medical schools last year. However, only slightly more than 20,000 were accepted, according to the Association of American Medical Colleges. For the thousands who did not gain a spot in a first-year medical school class, the question is: What now?
Some of those disappointed applicants might find the answer at a new local higher-education institution that focuses on preparing students to succeed as medical school applicants and students. Ponce Health Sciences University-St. Louis offers a one-year master's degree in medical sciences, a course designed to help students become successful doctors or find alternative careers in health care. And by working directly with representatives at nearby medical schools and programs, Ponce-St. Louis staff is aiming to give its qualified students a leg up in admissions.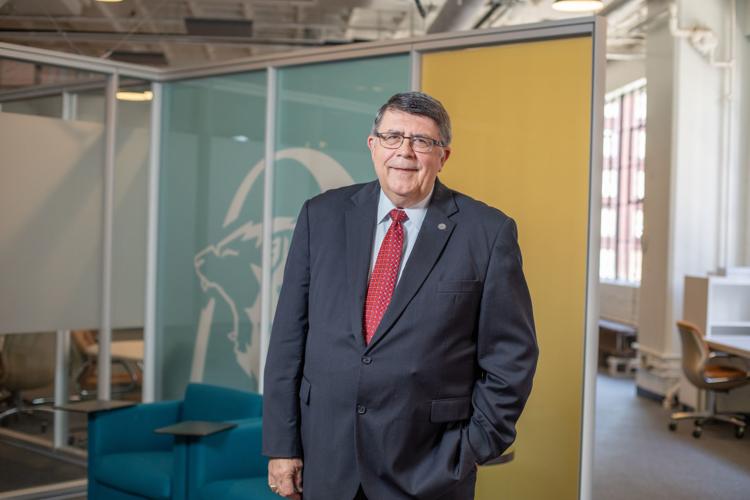 "At Ponce-St. Louis, our aim through the Masters in Medical Sciences program is to shore up students' academic credentials and MCAT [medical school entrance exam] scores through a first-year medical school curriculum in a dynamic classroom setting where they learn how to approach the material through case studies, discussion and technology," says Ken Dobbins, Ponce-St. Louis chancellor.
Dobbins served as president of Southeast Missouri State University in Cape Girardeau for 16 years, retiring in 2015 and relocating to St. Louis. Shortly before his retirement, he worked with David Lenihan, president and CEO of Ponce Health Sciences University (PHSU), based in Puerto Rico, on seeking approvals and accreditation to establish an academic program in Missouri. Having worked with Dobbins previously, Lenihan established the downtown St. Louis facility as PHSU's first mainland campus, which is headquartered in the Globe Building at 710 N. Tucker Blvd.
There are eight students currently enrolled in Ponce-St. Louis' first master's in medical sciences degree class. The students began their master's program last semester, and Dobbins anticipates the program will expand to accommodate about 50 students per year. Applicants must have earned a bachelor's degree in a science program and taken the MCAT.
In addition, Ponce-St. Louis will begin offering a five-year program resulting in a doctorate in clinical psychology starting this fall. The Psy.D. degree differs from a Ph.D. in psychology in that it focuses on clinical experiences and does not require students to conduct research resulting in a dissertation. Graduates provide psychological services in a variety of care settings, and Dobbins is aiming for Ponce-St. Louis to have classes of about 25 students per year in the program.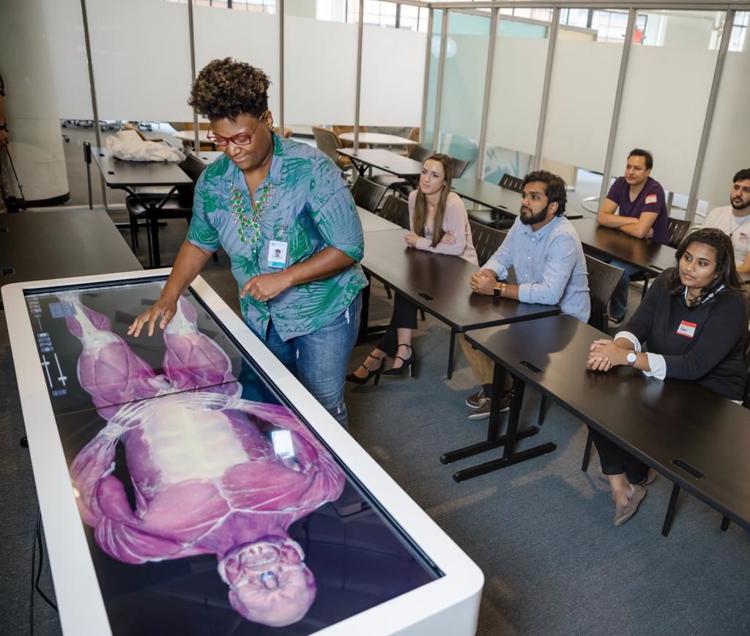 Students in the master's degree program experience the same curriculum as first-year students in the PHSU doctorate in medicine program at the main campus in Puerto Rico. About half of the PHSU medical school graduates stay in Puerto Rico, while the other half complete U.S. internship and residency programs in medical specialties.
Rather than given live in-person, lectures are recorded by PHSU faculty, and Ponce-St. Louis students are issued iPads to listen to the lectures and read supplemental material before attending classes at the St. Louis campus, where they solve case studies using the lecture materials. Currently, Ponce-St. Louis has three full-time faculty members and two adjunct faculty, and Dobbins notes more faculty will be hired to accommodate increasing class sizes.
"This program really allows us to ensure the students understand the concepts," Dobbins says. "For instance, I sat in on a recent neuroscience class. The students didn't immediately understand a point, and our faculty member picked up on that and provided additional instruction. Before the end of the class, all the students could accurately assess the case study they were presented with."
Dobbins refers to this approach as a "dynamic classroom" and notes that it is becoming more common in other universities, colleges and even high schools. Students are provided with lectures and materials in advance and use class time to work through specific points that need additional explanation. Students at Ponce-St. Louis also benefit from technology that allows them to view live PHSU lectures on occasion and practice anatomy with a virtual cadaver.
Ponce-St. Louis also serves a need in assisting underrepresented populations seeking to enter the health care field, adds Emil Ruiz, dean of enrollment management and student success. "We do have some bilingual students, but we are also interested in serving minorities other than the Hispanic population," he says. Reaching out to minority students who need the additional assistance to enter the medical profession helps fulfill the PHSU vision "to be recognized as a prestigious academic and research leader educating underrepresented diverse populations while focusing research efforts on solving health disparities."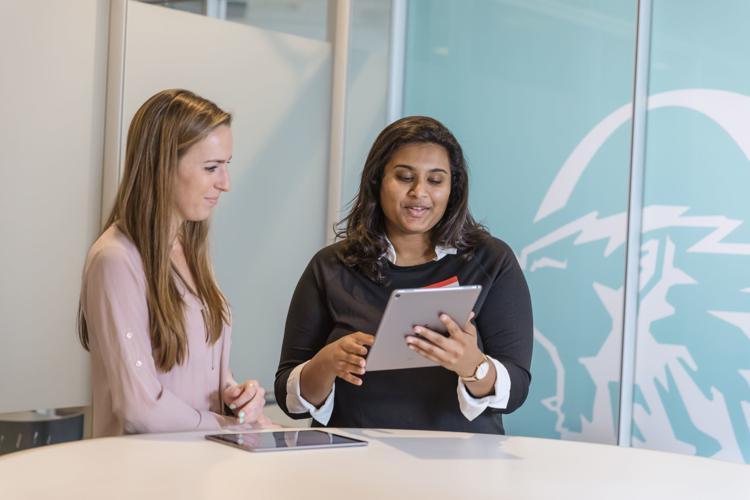 Dobbins is working with pre-med and psychology program advisors at more than 15 other higher-education institutions within 200 miles of St. Louis so Ponce-St. Louis staff can recruit students at those colleges and universities who may need to enhance their academic record in order to successfully enter medical school or seek admission to another type of health care professional program.
"We have an agreement with the St. Louis College of Pharmacy so that, assuming our students attain the qualifications set out for admission and choose to apply, there will be two spots available for them to enter the college," Dobbins says. Similarly, Compass Health Network, a behavioral health provider, will accept Ponce students for practicum as they complete their program.
Although Ponce-St. Louis doesn't have student housing or athletic teams, students are quickly bonding as a cohort and planning a service project in the St. Louis community, Ruiz notes. Tuition and fees are competitive with those of other universities in the area, he adds, and Ponce-St. Louis financial aid officials assist students with obtaining federal student loans and other available financial aid.
"I'm a first-generation college student," Dobbins says, "and I want the same opportunities in medical professions for others that I had. We hope to help our students change their lives and their communities for the better."
Ponce Health Sciences University-St. Louis, 710 N. Tucker Blvd., No. 200, St. Louis, 314-499-6540, stlouis.psm.edu