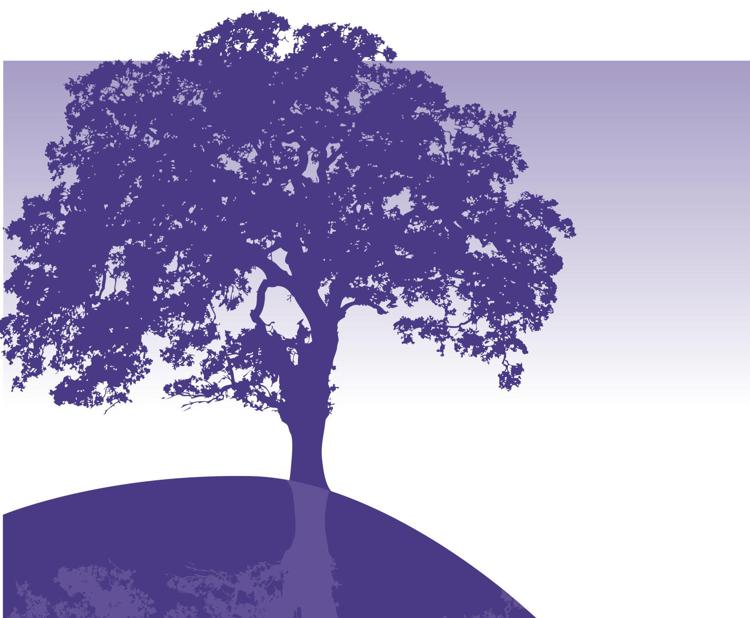 About 5.7 million Americans are living with Alzheimer's disease, the most common form of dementia, according to the Alzheimer's Association. The disease also touches the lives of millions more who care for those who can no longer live independently, as Alzheimer's disease robs them of memories and the ability to perform daily tasks.
Yet there is hope. Bolstered by increased government funding, scientists and academic researchers are making real progress in better understanding the causes and mechanisms of the disease, and a number of new drugs for both prevention and treatment are undergoing clinical trials.
Dr. David Holtzman is contributing to this important body of scientific knowledge through the Holtzman Lab at Washington University in St. Louis. There, 24 researchers and graduate students study various aspects of Alzheimer's disease, publish in peer-reviewed journals and collaborate with scientists around the world. Holtzman serves as professor and chair of neurology, associate director of the Charles F. and Joanne Knight Alzheimer's Disease Research Center, and scientific director of the Hope Center for Neurological Disorders, all at the university. He is also neurologist-in-chief at Barnes-Jewish Hospital.
In the last couple of years, Holtzman and his team made progress in understanding the science behind Alzheimer's disease. For some time, scientists have recognized that certain proteins (called amyloid beta and tau) that build up in the brain of people with Alzheimer's disease are important in the processes leading to cognitive decline in the disease. Recent studies indicate that inflammation in the brain also plays a role in disease progression, Holtzman says.
"A variety of advances have come in developing a better understanding of some of the genes and proteins that are in immune cells in the brain that are important in the disease," he says. One of these proteins, known as TREM2, is genetically mutated in some people, putting them at higher risk for Alzheimer's disease. "The implication of this is that a number of people are trying to develop ways to target that protein as a new therapeutic approach," Holtzman adds.
Another recent advancement involves understanding the accumulation of tau protein as a major contributor to the brain damage associated with Alzheimer's disease. While amyloid beta protein is an instigator of the disease, tau protein accumulation then drives much of the actual damage, causing dementia. "This is knowledge being clarified by the use of tau imaging," Holtzman says, explaining that for the last decade PET (positron emission tomography) scans have been used to detect amyloid beta accumulation, mostly in research studies and to some extent in clinical care settings, and now are being used to identify tau protein accumulation and correlate it to the sites of actual anatomical damage.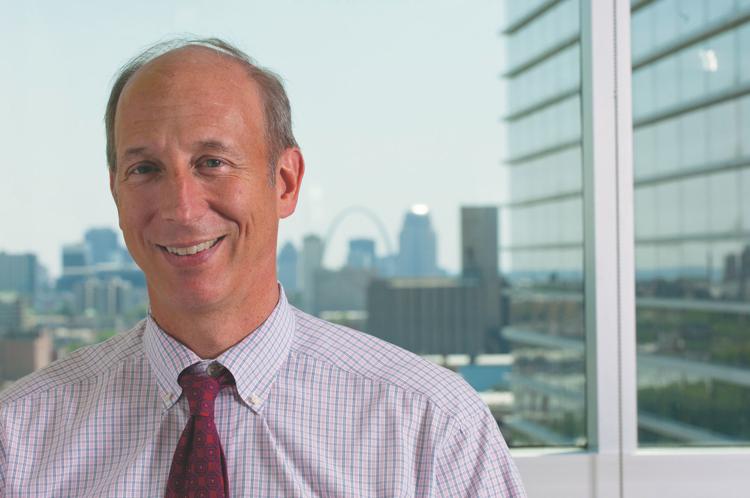 Amyloid imaging has been available for several years, but Dr. Randall Bateman, who serves as the Charles F. and Joanne Knight Distinguished Professor of Neurology and director of Dominantly Inherited Alzheimer Network Trials Unit (DIAN-TU) at Washington University, recently found that a blood test may be able to detect amyloid buildup. "From a scientific standpoint, that means you might be able to detect the disease before people develop memory and thinking problems by doing a simple blood test as a screening measure," Holtzman says. Other research groups have replicated Bateman's findings, but additional work is needed to validate the findings and approve a standard blood-screening test for amyloid accumulation.
Moving beyond diagnosis, treatment options are also developing, Holtzman says. A number of phase III clinical trials for new drugs – the trials needed to advance a drug for approval – will be completed in the next two years and might pave the way to promising new treatments.
"There were large phase II studies that reported promising results, suggesting that not only can you remove amyloid from the brain with some of the newer antibodies, but also there were signals indicating possible slowing of disease progression," he says. At least three antibodies in clinical trials appear to have an effect of removing amyloid from the brain of humans. Other, emerging treatments, just entering phase II clinical trials, are being tested to determine if they prevent the accumulation of tau protein in the brain. One of these antibodies was identified in the Holtzman Lab.
Holtzman adds that researchers continue to explore how nondrug strategies may decrease risk or progression of Alzheimer's disease. "One of the things my lab found a few years ago is that sleep deprivation contributes to the buildup of amyloid in the brain," he says. Studies supporting this finding show that adequate sleep is important. "When you look at people who have sleep deprivation, their levels of amyloid beta in the cerebrospinal fluid increases. If you treat the sleep problem, it could potentially decrease risk for Alzheimer's disease."
Treating hypertension, or high blood pressure, is another potential deterrent to Alzheimer's disease's development of dementia. "Studies indicate that the incidence of dementia due to Alzheimer's disease is decreasing, and that appears to be due to the fact that people are getting better blood pressure treatment," Holtzman says. "Vascular damage to the brain, for example from a stroke, along with Alzheimer's-related changes to the brain can cause dementia to develop earlier than it would otherwise." Reducing such vascular damage by treating high blood pressure, which has improved nationwide in the last two decades, and taking other steps to ensure cardiovascular health might correlate with the decrease in dementia.
Holtzman stresses that a heart-healthy lifestyle might help protect against dementia. Eating a healthy diet, getting regular exercise and participating in social activities are all helpful tactics. He also notes that there is no current scientific proof that any particular supplements will protect against Alzheimer's disease. "It doesn't mean they aren't helpful or harmful, but there's no evidence from controlled clinical trials that you could base any recommendations on," he says.
To Learn More
The Alzheimer's Association Greater Missouri Chapter provides information and support to people living with Alzheimer's disease and those who care for and about them through community programs, support groups and care consultations. The association's 24-hour helpline (800-272-3900) is available for questions and concerns, and the chapter's event schedule and newsletter sign-up are available at alz.org/greatermissouri or on Facebook.
Alzheimer's Association Greater Missouri Chapter, 9370 Olive Blvd., St. Louis, 314- 432-3422, alz.org/greatermissouri
Washington University Memory Diagnostic Center (physician referral required), 4921 Parkview Place, Suite 6C, St. Louis, 314-286-1967, memoryloss.wustl.edu