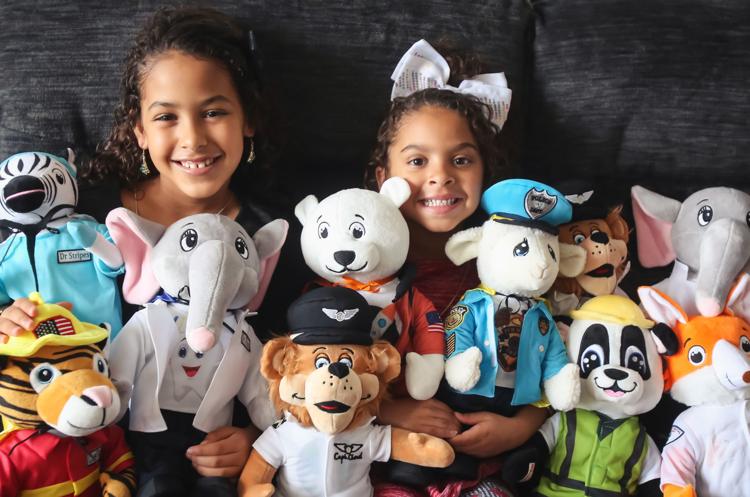 Brielle Karim is a typical third-grader at Robinson Elementary School in Kirkwood, except for one thing: 8-year-old Brielle is the founder of a company.
The idea came to Brielle three years ago, when she was 6 and her sister, Asirah, was 3. The two girls were playing on the bathroom floor while their mother, Trista Karim, got ready for work. "My sister was sad that my mom and dad had to leave for work, so while we were playing with our stuffed animals, she flung hers up at us and said in a very sassy way, 'Then why doesn't my stuffed animal have to go to work?'" Brielle says.
That's when Brielle had a lightbulb moment. She suddenly realized that the stuffed animals themselves could have jobs. "I couldn't stop talking about it, and my dad immediately started looking to see if there was already something like it," Brielle says. "He couldn't really find anything, and that's when it all started!"
Wonder Palz is the company that developed from Brielle's original idea. At $24.95 each, the 16-inchtall plush stuffed animals are dressed as various professionals. Each comes with a superhero cape, because all professionals are heroes, and a coloring booklet that tells the Wonder Palz's individual story and describes its work. Superhero capes can be personalized with a name and custom signature, such as "Love, Grandma" or "From Aunt Pam."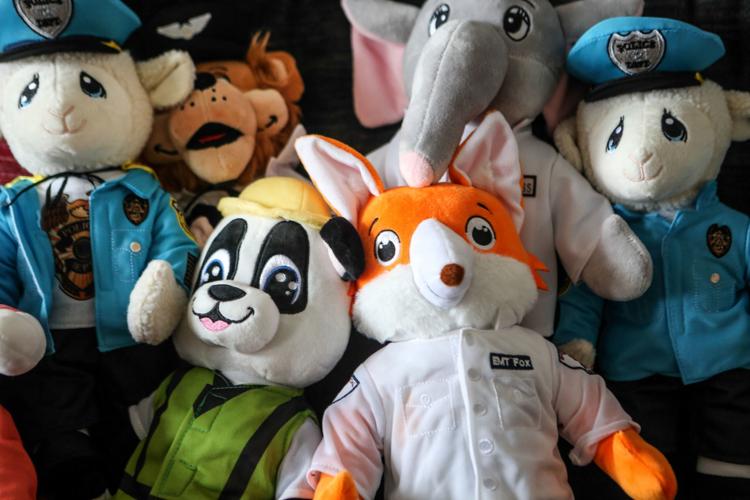 There are currently eight different Wonder Palz that include Fox-A-Medic, the paramedic fox; Commander Frost, the astronaut polar bear; Captain Clouds, the lion pilot; and Dr. Stripes, the surgeon zebra. Wonder Palz had a ninth – Lt. Paws, the military monkey – but it completely sold out after its launch. "We have future designs in the works, such as farmers and tech developers, and we also are going to cover all of the service branches," Trista says. "Lt. Paws has been a fan favorite, and we really want to honor all of our hero servicemen and -women."
Trista works as an executive assistant, and Brielle's father, Adnan Karim, is a website developer. "He also makes car parts," Brielle says. "He has two jobs. Really! And with Wonder Palz, now we all work a whole lot!"
After Adnan conducted market research and failed to find the type of toys Brielle had described, the family decided to create their own.
"We had no idea what we were really doing, so we simply began at the beginning by drawing out what Brielle was envisioning and started researching suppliers," Trista says. "It took a little over a year to find a manufacturer and receive several samples before we finally landed the first collection of Wonder Palz."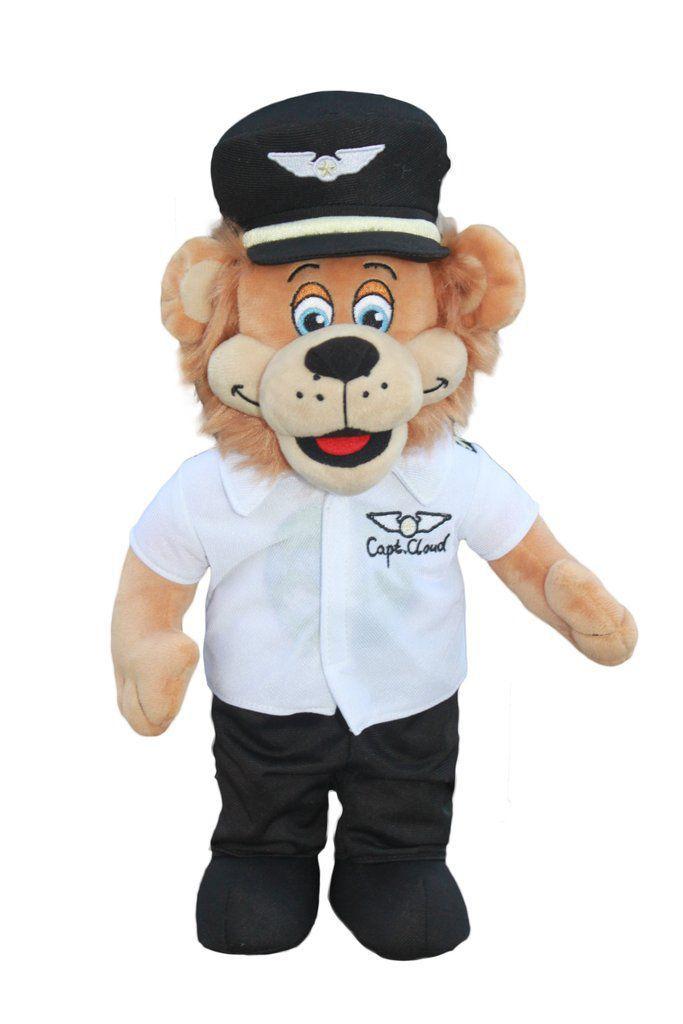 Trista notes that while the entire family has enjoyed creating Wonder Palz, she and Adnan have let Brielle and Asirah take the lead in product development. "One challenge we've come across is that it's not always clear uniforms for all professions," she says. "We would like to make a banker and a lawyer, but both would pretty much have the same suit outfit, so they won't just clearly stand out for their profession. This is a challenge we have been working on and figuring out."
Wonder Palz are available at the company's website, wonderpalz.com, through Amazon and at several hospital gift shops, including Barnes- Jewish Hospital, Alton Memorial Hospital and Mercy Children's Hospital St. Louis. "We thought that Wonder Palz would be a great gift for kids recovering from an injury, fighting an illness or being welcomed into the world, so hospital gift shops have been one of our focal points, but we're fairly new and just getting started and looking forward to expanding," Trista says.
Although Wonder Palz may expand its product line, Trista says the process already has been priceless for her family. "Brielle learning about manufacturing, profit margins, web design and payment methods at her age has been rewarding enough, but we also know Wonder Palz'sfuture is very bright."
Wonder Palz, wonderpalz.com