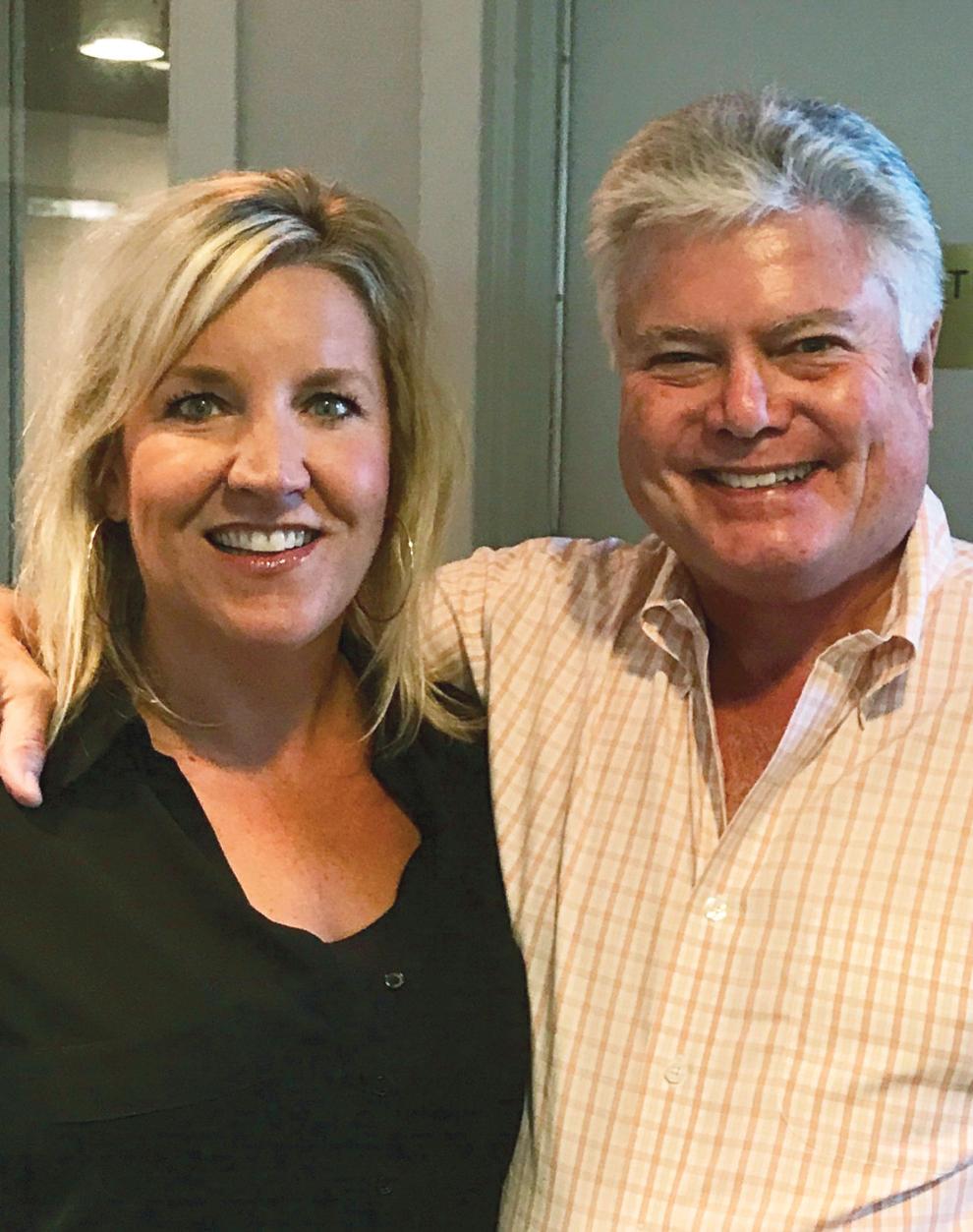 When Kristin Seymour was 19, she flunked out of college. It was the pinnacle of a mountain of academic failures and disciplinary problems. Teachers thought she was simply trying to get attention, and she'd been pegged with learning disabilities, despite her near genius-level IQ. When Seymour came home to St. Louis, her parents yet again sought medical help, not knowing where else to turn.
Seymour's pediatrician consulted a neurologist and a psychiatrist, and the three quickly agreed: Seymour's was a classic case of attention deficit hyperactivity disorder, also known as ADHD. Seymour recalls that she was limp with relief. "I was so happy to know this was not my fault," she says. "I thank my parents for loving me enough to get doctors to evaluate me. Once I knew my 'why,' I could do the 'how' – how am I going to be a success?"
She subsequently figured it out. Once diagnosed, Seymour was appropriately medicated, and "the clarity that occurred within hours of this medication was fascinating," she says. The diagnosis and treatment transformed Seymour into a straight-A student. She now has a string of letters behind her name that denote the multiple degrees and certifications she has earned and has more than 20 years of professional experience as a board-certified advanced-practice registered nurse, specializing in cardiac care.
Seymour also added authorship to her list of accomplishments with The Fog Lifted: A Clinician's Victorious Journey With ADHD. She published the book in 2016 after being encouraged by physicians and friends to share her story.
Further expanding her work to help people with ADHD, Seymour recently partnered with Dr. Ned Hallowell, a nationally known psychiatrist, speaker and author who is the lead authority in ADHD diagnosis and treatment. Hallowell recalls that Seymour came to Glen Arbor, Michigan, in order to meet him at his ADHD Family Summer Camp. "I was so impressed with her and with her book," he says. "She's a rare person – a skilled nurse practitioner who has also developed a private practice, fulfilling a tremendous need in the world of ADHD."
The practice Hallowell refers to developed when Seymour began assessing and coaching adults and children who have ADHD. "After the media began covering my book and it got attention, people started contacting me for help and advice," Seymour says. In response, Seymour began providing patients with a 50-page resource binder that contains information and personalized notes to help families manage an ADHD diagnosis and treatment.
In an endorsement printed within the binder, Hallowell says: "This tenacious, loving guide is sent from heaven. Seek her out, trust her, welcome her into your life, your child's life, your family's life, and give thanks you've found her. Don't ever let her go."
In addition to endorsing her work, Hallowell discusses cases with Seymour and collaborates with her on plans and recommendations for patients, if needed. "Kristin rigorously adheres to evidence-based, diagnostic requirements," Hallowell says. "I'm proud to call her my associate."
In many cases, Seymour writes multipage assessments that patients can take to their primary care physicians as they seek a definitive diagnosis and treatment. "The goal is for the respective patient's primary care provider or pediatrician to maintain control of the overall plan for the patient, including prescription medication, if indicated," she notes.
"More than 90 percent of the U.S. population lives [more] than 100 miles from a board-certified psychiatrist or neurologist, leaving the [primary care physician] and pediatrician to manage ADHD, the most common mental health condition in children," Seymour says. "I'm providing a resource as an ADHD expert who has been there and knows what it feels like to live with ADHD – and what it takes to be victorious."
And while families work with their doctors, Seymour also helps guide them in accessing further resources and accommodations at school or work.
"Working with Kristin helped me find myself again," says Coleton Meseke, a student at Saint Louis University. "As an accounting major, it is incredibly important to be focused and accurate in my tasks and calculations, and I found myself making far more mistakes than ever." He credits Seymour's support and guidance with helping him to feel less frustrated and to increase his academic success.
Parents of younger children who have ADHD also find Seymour's help valuable. "Because she has 'been there' and made some of the same sort of impulsive, thoughtless decisions as a kid, there is a unique understanding and bond that she can develop," one young patient's mother says. "She read through his past physician assessments, met with my son and learned what was working and wasn't working. She suggested a new medication, which has been working quite well. She also has given me more insights into the way the ADHD mind works, something that was totally foreign to me."
Seymour stresses that collaboration between patients, family, teachers, supervisors and physicians is key. "No one knows it all," she says. "But we're all here for the child. I love the kids I work with, and I'm passionate about making sure they don't suffer like I did."
To learn more about Kristin Seymour's book, The Fog Lifted: A Clinician's Victorious Journey With ADHD, visit adhdfoglifted.com.