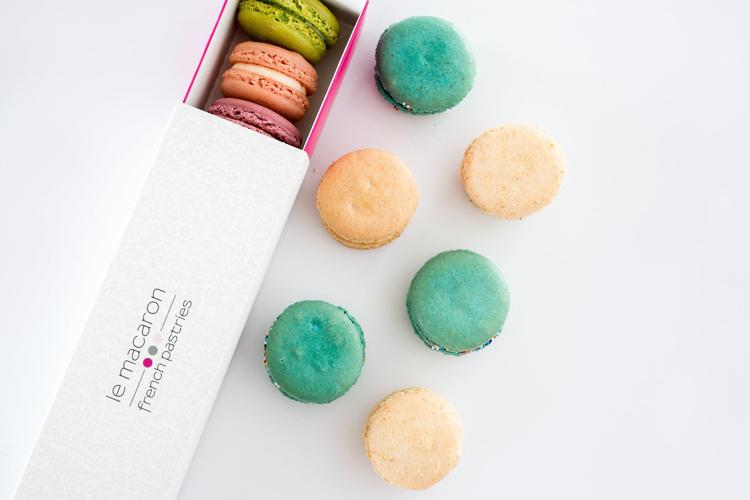 St. Louis resident Jim McKibben wants you to relax; enter his forthcoming pastry shop, grab a treat, sit down at a Parisian café-style table or get cozy in a booth for two, and enjoy what he calls an oasis in the midst of the chaos of daily life: Le Macaron French Pastries of Saint Louis.
"Schedule it, do it, enjoy it," he says with a laugh of the new shop, which will focus on the namesake sandwich cookie. "Sincerely, I just think it's the world that we're in that I think people forget that sometimes. I've kidded people over the years by telling them, 'Don't forget to breathe.'"
McKibben will open the first Le Macaron French Pastries location in Missouri this fall in the Old Webster business district of Webster Groves, an area he says was perfect for the brand's special kind of fun and elegance (and conveniently close to his home). "I think Old Webster Groves really brings an image and a brand and a location to people's mind, versus just Webster Groves or just St. Louis," he says. "People from all around come [to Old Webster] for the combination of great and innovative restaurants and unique mix of shops and services and boutiques."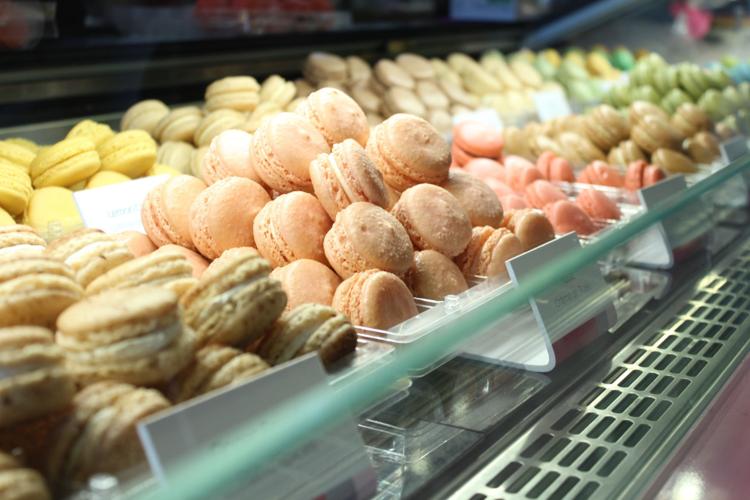 Among such local favorites as C.J. Mugg's, The Block Restaurant and Butcher Shop and Olive + Oak, McKibben is hoping his pastry shop will be able to join the beloved enclave and dining destination, and leave guests wowed by sugar-induced excellence. The community's excitement over Le Macaron's opening, from unanimous city council and planning commission approval to explosive energy on social media, gives his hope promise. "We're just so eager and anxious to get it open and are doing everything we can to do it, but be ready and have it done right," McKibben says.
McKibben believes the metro area's foodie scene has a macaron-shaped hole that his pastry shop has just the filling to satisfy. Even though he notes that the area has a number of great French dessert options, he says this shop will take the cake – or croissant. "I like to compare it to pizza, where there's a variety of different pizzas that are good, better and best," McKibben says, "and we really think that we'll have the most unique and best desserts."
From the authentic recipes and pastries developed by the company's French chef to elevated touches like porcelain dishes and soft French background music, Le Macaron's mission revolves around celebrating life's little delicacies. It's this mission – and maybe the lemon macarons – that drew McKibben to the franchise in the first place. "I was kind of exploring new opportunities and new adventures and what was going to be the next chapter of my career," he says. "It [Le Macaron] was really appealing because I don't want to just have a business or a job. I want to feel passionately about it, and I want to have fun with it. And I knew that the whole concept – the quality products and interacting with people and bringing that experience to them – would be fun and rewarding."
It was ultimately the people who are helping bring his dream to life that sealed the deal for McKibben, however. "I'm getting all the benefits of their experiences while bringing in my own ideas and concepts," he says, "and whether it's the architects or the contractors or the organization itself, we're working on this together from the very ground level up."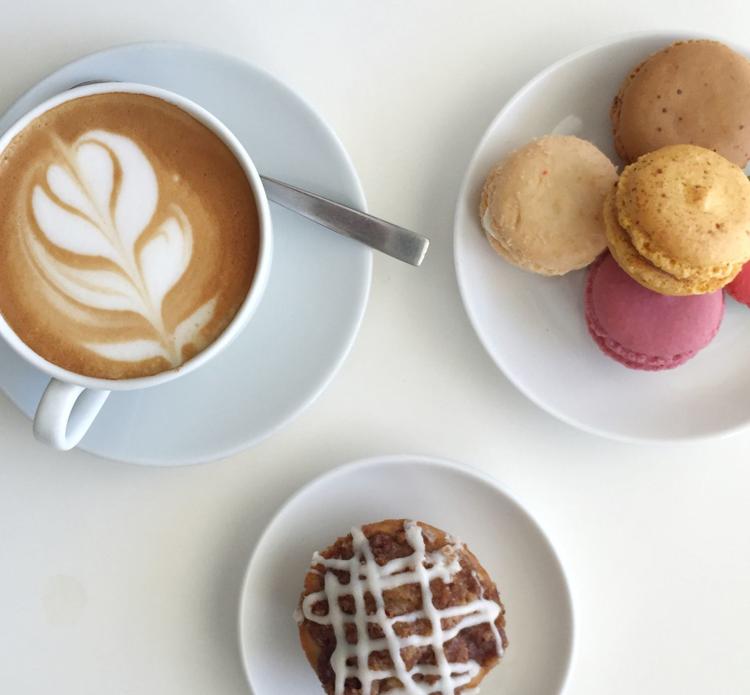 The pastry shop's main attraction, its macaron menu, will feature more than 20 delectable, colorful flavors. Beyond signature macarons, the shop's selections will include gourmet chocolates, creamy French gelato, specialty European-style coffees, classic French pastries and homemade candies – in addition to a sampling of French wines, Champagnes, local beer and soft drinks. McKibben notes that the pistachio macarons and the homemade gelato are two options very likely to give customers an existential experience. Limited-time seasonal macaron flavors and offerings will be designed to keep customers coming back for more.
All Le Macaron treats will be made without preservatives and with natural, gluten-free ingredients, to keep the French authenticity intact. "We just want to provide so many different offerings – be it gelato or the macarons or the other pastries – that allow everybody to find and explore and create their own favorites," McKibben says.
The space will offer indoor, café front and courtyard seating, as well as a party room to host anything from tea parties to corporate events. McKibben says he wants the shop to be an oasis for anyone from couples to kids to gatherings of friends. "You come in, and you're not sure if you're in a jewelry shop or a bakery or a combination," he says of the aesthetic. "There'll just be a uniqueness in the colors and the setting. It's very much considered a slice of Paris. We can't wait."
Le Macaron French Pastries of Saint Louis, 111 W. Lockwood Ave., Webster Groves, facebook.com/lemacaronstlouis