Rock stars don't just fly from city to city – they indulge in travel experiences. They expect their favorite candy bars to be on board, their top choice of beer to be at the ready and a pillow that is just right. With Jet Linx, this treatment isn't just reserved for the virtuosos among us – it's the membership standard.
"From the moment you join our program, we know who you are, and we know your preferences when you fly," states National Senior Vice President Rich Ropp and Base President of St. Louis Tom Buffington. "Our facilities are fully private, and St. Louis is one of those facilities. When you show up at the gate, we're not asking who you are – we're anticipating your arrival. We have a full team that surrounds both your departure and your arrival back to St. Louis. No needs go unmet. The focus is totally on our clients, from the time that they arrive to the time that they arrive back home."
To fly with St. Louis' premier personal private jet company, you must either sign up to be a member of the Jet Card program or own an aircraft that's managed by Jet Linx. And although the plush amenities and the private, customizable experience that the company offers are appealing by themselves, Ropp and Buffington both emphasize that safety is the paramount concern of the Jet Linx team: "We have an unwavering safety standard that puts us within the top 5 percent of all providers in the private jet industry."
Jet Linx has been awarded the three highest safety ratings in the industry: Wyvern Wingman Certification, IS-BAO Stage 3 and ARGUS' Platinum Safety Seal (a prestigious rating that less than 6 percent of private charter companies can claim). On top of that, the company employs safety personnel who report directly to the CEO, as well as three independent aviation audit companies, which annually audit Jet Linx for best safety practices.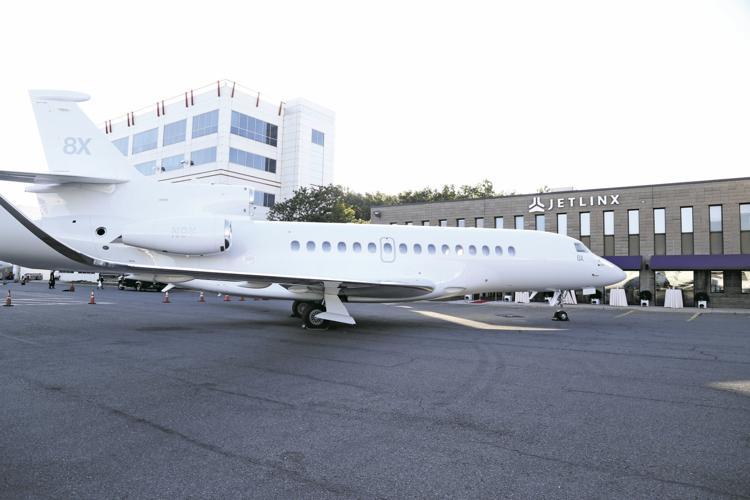 The 20-year-old company began with a single location in Omaha, Nebraska, and today has 18 locations across the U.S., a 105-aircraft fleet and more than 2,100 Jet Card members. And based on the growth plans the company has, it's just getting started – taking off, if you will – including in the customer experience realm.
"We call it 'supply the high,'" Ropp and Buffington state. "Somebody who comes through our doors experiences such a high level of service, it almost provides them with a feeling of high if you will, or elation. We joke around and say, 'We want to give such a great level of service, it's actually painful for a client to ever think about ever leaving us.'
"We have a lot of guarantees in place that assure a seamless flight experience – and at this level, that's the way it should be. Clients should expect nothing less than that."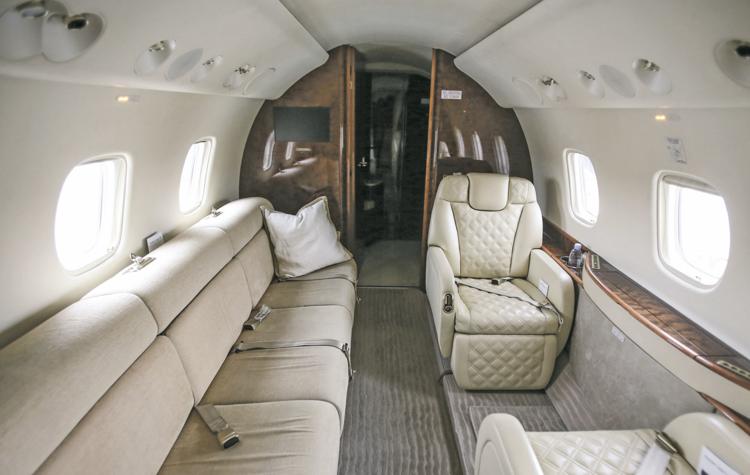 Among these guarantees are Elevated Lifestyle, OpenSeat flight-sharing and Empty Leg programs; complimentary upgrades; preference bins that are filled with the clients' chosen "creature comforts"; and anything that can make the flight festive or accommodating. "For special occasions, like someone flying up for a sporting event, and let's say they're huge Chicago Bears fans, we might go out and buy Chicago Bears paraphernalia and hang it up, not only in the lobby, but also use it to decorate the airplane," Ropp and Buffington state. "We had a flight that was a wedding shower, and our local client service team went out and bought champagne, champagne flutes, wedding decorations and wedding planning magazines, and they had the airplane decked out with all of this, so when the bride-to-be got on board, it was quite the surprise." 
For business travelers, Jet Linx also offers valuable perks, including assistance with forming travel policies, guaranteed pricing and availability, accommodating particular cabin size and types of equipment, Wi-Fi capabilities and more. "The goal is to drill down and identify how we can help them complete their mission more efficiently," Ropp and Buffington state.
This level of service is unique to Jet Linx, even among private charter companies, Ropp and Buffington state: "Well, to be candid, the run-of-the-mill charter flights, you're typically calling an 800 number, and you're showing up in a more public private aviation space, with many flights coming and going from that facility. So oftentimes, when you show up, you have to search for your flight crew and find your way to the airplane, versus how things work with Jet Linx, which is a really one-on-one experience. With our private facilities, we're able to really isolate our passengers from the masses and really give them a first-class experience."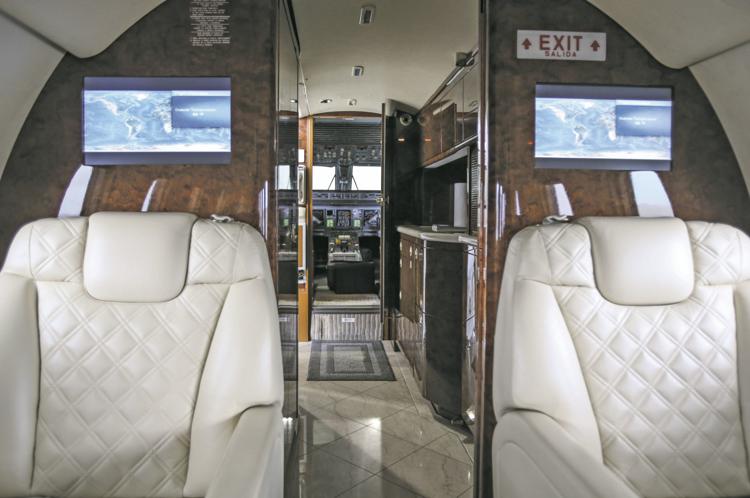 And at the end of the day, Buffington notes that that's what makes working for Jet Linx so rewarding, too: "I enjoy being part of a culture that empowers its local support team to take the extra steps necessary to provide the best-in-class service our customers have come to expect."
In St. Louis in particular, that quality does not go unnoticed. "St. Louis is still a handshake community," Ropp and Buffington state. "People here do business with people they trust and who deliver on what they promise, and St. Louisans are very happy to refer business when it's done well."
With two local locations, both at St. Louis Lambert International Airport, and now at Spirit of St. Louis Airport, the word-of-mouth process has meant a great deal to this company's success in the area. "Not all companies are created equal," Ropp and Buffington state. "Jet Linx has been around for 20 years, and although we're a large, national company, we deliver a personalized, tailored solution at the local level." 
Jet Linx, 314-862-3222, jetlinx.com
The business news you need
With a weekly newsletter looking back at local history.