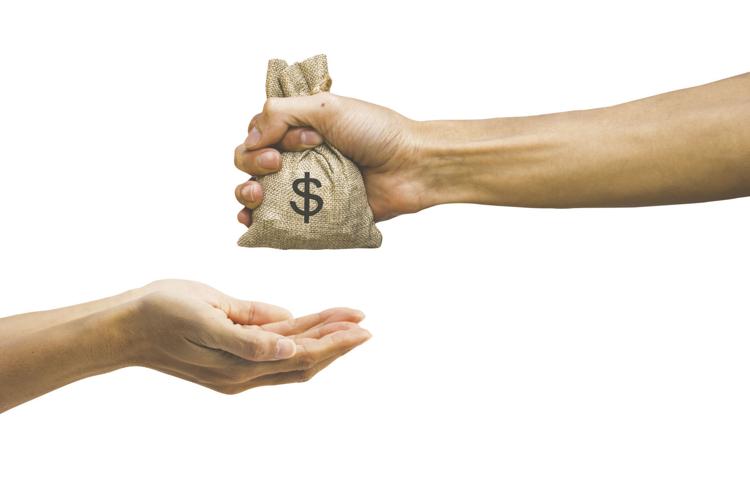 The federal tax overhaul that goes into effect this year means many potential changes for millions of tax filers. One of the most significant of those changes is the increase in the standard deduction, which will prevent many people from itemizing and deducting a number of things, including charitable donations.
"Some commentators estimate that the tax law changes may have a $17 billion impact on charitable giving in 2018," says Susan Teson, senior vice president and private wealth management senior legal counsel for UMB Bank. "This includes both an impact on individual gifts and estate gifts to charitable organizations. This will make it difficult for many charities to continue operating at their current budget levels, as they will not have the funds to sustain their current level of activity."
Of course, the need for the services these organizations provide is still there, notes Amy Pieper, senior vice president and director of nonprofit services for Commerce Trust Company, a division of Commerce Bank. "Nonprofit organizations are maintaining their mission to continue providing services, and they still need the support of donors to help them do so," she says. Fortunately, Pieper adds, there are ways in which people who will no longer itemize deductions within their tax returns can continue to make donations to their favorite charities without losing all the tax benefits.
For instance, people who are older than 70½, per the IRS website, are required to take a minimum individual retirement account distribution annually. They can transfer as much as $100,000 of that distribution to a qualified charity.
The qualified charitable distribution is not counted toward adjusted gross income, thus helping to decrease the overall tax burden.
In some cases, individuals with more resources may begin bunching charitable donations by making larger charitable donations every two to three years rather than every year, Teson notes. This strategy may help increase the amount of itemized deductions to a level that exceeds the standard deduction – $12,000 for individuals and $24,000 for married couples filing jointly – in the years in which the charitable donations are made.
"If people want to continue giving to charitable organizations, it makes sense to have an in-depth conversation about the optimal mechanism for this philanthropy," says Kenneth Bower, CEO and managing director of Clayton Financial Group. "We are recommending that everyone consult with their CPA at this time so that they can optimize their tax strategy for April of next year. In some cases, people are very familiar with direct transfers of highly appreciated stocks, and increasingly people are relying on donor-advised funds (DAFs)." Contributions to DAFS are irrevocable, meaning the dollars are no longer owned by the donor and ultimately must be recommended to a 501(c)(3) organization. The dollars inside the account may be invested, and any growth inside the DAF is tax-free. Pieper adds that giving gifts of appreciated securities, stocks or real estate also helps taxpayers avoid capital gains taxes on these assets.
From the charities' side, communication, careful planning and building lasting relationships are crucial. "The organizations may have to put an increased focus on their mission and the impact they have on the community to encourage charitable giving," Teson says. "They might need to appeal to individuals' emotional and personal connections to charitable organizations. They also might have to increase their solicitation of charitable gifts, as individuals may no longer make as many unsolicited charitable gifts."
Teson also notes that charitable organizations will need to have a more detailed budgeting process to make sure they are planning for those larger gifts that might now only happen every two to three years. Additionally, such organizations might need to create larger reserves in order to get through the years when their donors are not making donations.
How much the new tax code will affect nonprofit and charitable organizations remains largely academic until the effect of future tax returns is calculated. Despite all the projections and assumptions, "Ultimately, this answer relies heavily on the client's motivation for giving: the tax benefit versus support for the mission of the organization," Bower says.
Pieper urges donors to talk with their financial partners and tax advisors to determine the best ways to continue supporting the organizations that mean the most to them. "There are definitely ways you can still provide support while maintaining some tax advantage," she says. "I think people who support charities are altruistic in general and understand the need within our community. With this understanding, I think they will continue to help the charities they believe in."
Clayton Financial Group, 165 N. Meramec Ave., No. 130, Clayton, 314-446-3250, claytonfinancialgroup.com
Commerce Trust Company, various locations, commercetrustcompany.com
UMB Bank, various locations, umb.com