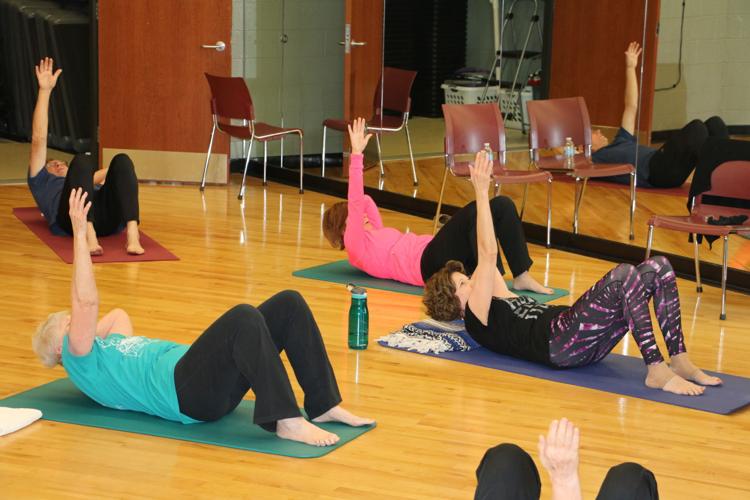 Gay Herron wasn't going to give in to the aches and pains of her senior years. After retiring from a career in the field of training and human performance in 2011, Herron, not satisfied to live out her retirement in a seated position, began following a TV-based exercise program – and that's when she had an idea.
In 2011, Herron traveled to Philadelphia and became a certified Walk 15 instructor. Walk 15 is a low-impact group-exercise program that uses "walking-based" movements. Herron began offering Walk 15 classes as part of her new business, Solefit. "I now offer Walk 15 classes in Eureka," she says. "Most of the ladies participating today have been coming to class since its inception in 2011."
Three years later, Herron discovered the PBS program Classical Stretch, which introduced her to Essentrics, an exercise program that lengthens and strengthens muscles and results in greater joint mobility. Herron knew the workout would be perfect for many of her clients and friends and soon added it to the Solefit menu.
"I was the first instructor to offer an Essentrics class in the St. Louis area," Herron says. "I began instructing Essentrics in Eureka, and now I also instruct two classes at The Lodge in Des Peres." In August, Herron will begin offering Essentrics classes at St. Luke's Hospital, sponsored by the St. Luke's Spirit of Women program. Discussions are also underway to start classes in Chesterfield and Clayton.
"Aging creeps up on us, and it's usually a big shock," Herron says. "Our bodies are designed to move, and when we stop moving, we have less energy. Muscle mass begins to detectably shrink at age 50, and by age 70, we can lose up to 30 percent of our muscle mass, which makes us age prematurely."
Herron says that Essentrics combats these effects in several ways. First, she points out that the movement stimulates blood flow. "Good circulation provides many anti-aging benefits – increased energy, nourish the skin and relieve pain," she says. "Essentrics is 'no-impact' exercising, so it doesn't punish the joints. It liberates them by allowing the synovial fluid – juice for the joints – to enter and do its lubricating work. Loss of muscle tone can be prevented if people exercise throughout their lives."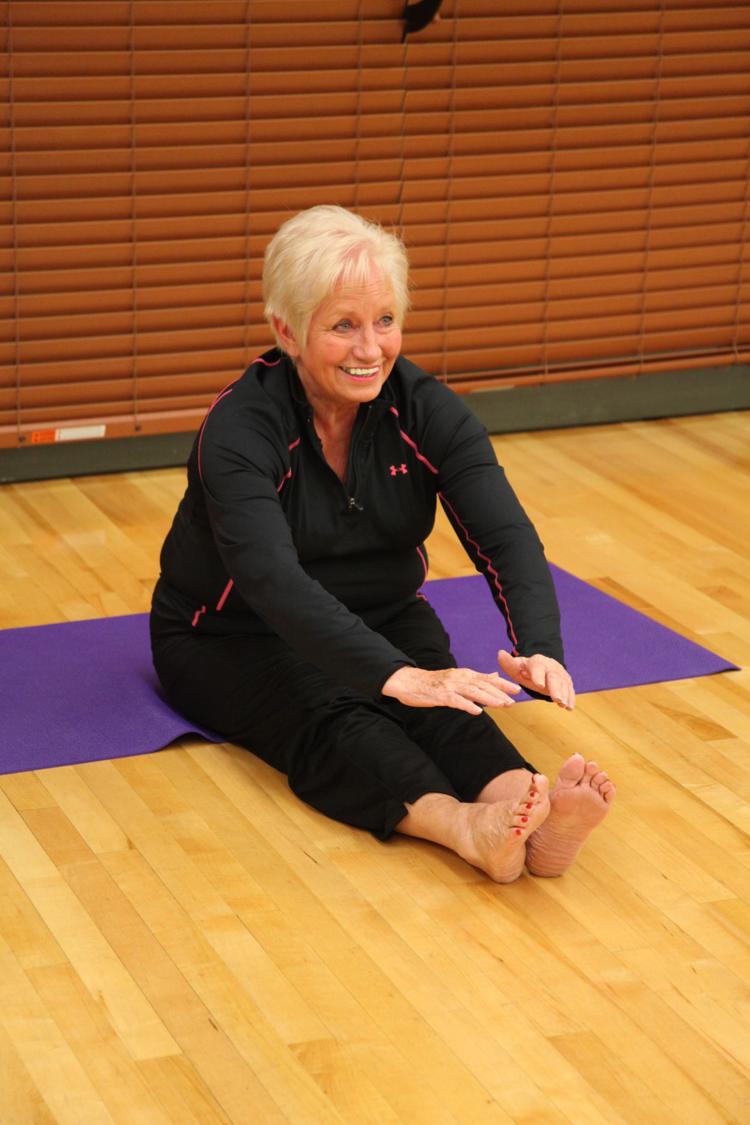 Based on the slow flowing movements of tai chi and the strengthening positions of ballet, Essentrics involves large, weight-free, full-body movements. Herron notes that the program strengthens muscles, stimulates connective tissue and focuses on every muscle group from head to toe. "Essentrics is also a great addition to yoga and Pilates studios," Herron says.
Herron's classes are typically attended by women and men 55 to 80 years old (although the classes are open to anyone age 18 or older) who are seeking a gentle, full-body workout that doesn't cause post-workout soreness. "Most [of my students] have a specific need to address, like knee, hip or back pain, [and] many mention balance," Herron says. "Lack of movement and little stimulation of the balance reflexes, the nerves that trigger muscle reactions, results in atrophy. 'Use it or lose it' applies to balance, too. However, a chair is always there if needed."
Essentrics students have given Herron positive feedback about the program. Some have serious joint pain and cannot do certain types of exercise, but they find Essentrics allows them to move and feel the benefits of a workout without injury or overexertion.
"I have osteoarthritis, and I was looking for an exercise class that would improve my mobility," says Vicki McVicar, a student since 2015. "I could only manage walking on flat surfaces – going upstairs, climbing a slope and stepping down were real challenges for me." Within six weeks of a hip-replacement surgery, McVicar was back in class. "My mobility has greatly improved," she says. "I feel my body is beginning to realign. My doctor told me that in time, I would probably need the other hip replaced, but my goal is to avoid surgery or put it off as long as possible. I believe Essentrics can help me meet that goal."
"I know that after doing this program for several years, my body actually craves movement and that I feel slow and lethargic when I miss a day," Herron says. "The classes are friendly and welcoming. All of us are dealing with similar issues. It's never too late."
Solefit, 636-256-8105, solefit.net
The Lodge at Des Peres, 314-835-6168, desperesmo.org
St. Luke's Spirit of Women, stlukes-stl.com/spirit-of-women
The business news you need
With a weekly newsletter looking back at local history.