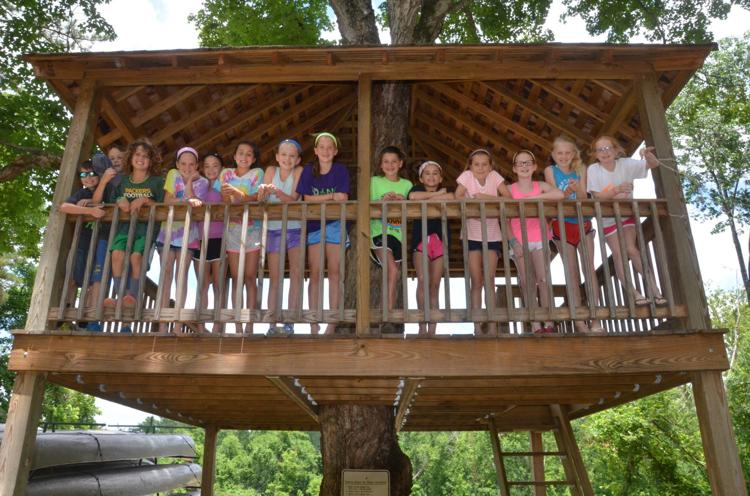 Camp Taum Sauk is a place that people want to come back to. Located in Lesterville, Missouri, just south of Johnson's Shut-Ins State Park, the family-owned camp is about to welcome campers for its 72nd year.
In some families, the camp is a tradition that spans decades. For instance, Erv Steinberg camped there as a boy in the 1940s. Now, his grandchildren enjoy the same beautiful surroundings on the Black River in the Ozark mountains, which makes the Steinbergs the family with the longest intergenerational history at Camp Taum Sauk.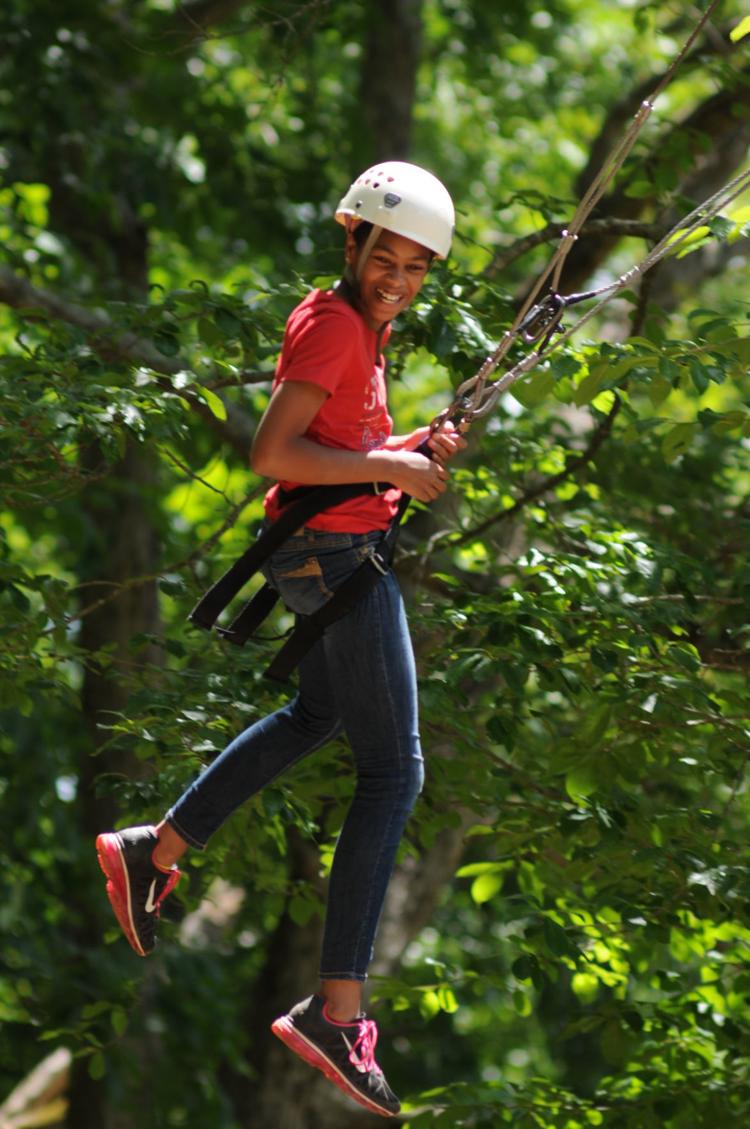 Children from 8 to 15 years old can stay at the 145-acre co-ed camp for one to eight weeks, beginning with the opening session on June 10. "We are so fortunate to have campers come to Camp Taum Sauk from all over the world," says Nick Smith, owner and director. "Although most of our campers come from St. Louis and the surrounding areas, campers come from all over the United States. We've had campers from Mexico, Europe and as far as Australia and New Zealand. Many of these campers are second and third generation who have heard countless stories about the 'magic' of Camp Taum Sauk from their parents and grandparents."
Smith is proud of the camp's dedication to safety and its accreditation by the American Camp Association. "All of our staff members attend an intense pre-camp orientation training, which emphasizes counseling skills, group dynamics, activity skills and safety/emergency procedures," Smith says. "All staff members must be certified in first aid and CPR, and waterfront staff must be Red Cross-certified lifeguards."
The safety-first approach helps parents relax, but it's the wide range of fun activities that keep campers coming back year after year. "There are so many activities, evening and weekend programs," Smith notes. "Everyone has their favorite. Some favorite activities are floating down the river on inner tubes, horseback riding, zip lining and the ropes course's giant swing. The best is hearing a story told by [longtime staffer] Bud Schuller in the cave."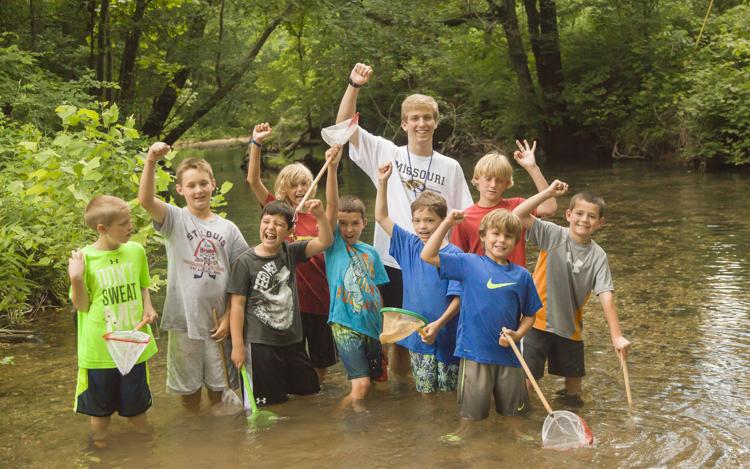 Campers experience a balance of activity, downtime and social interaction. Swimming in the camp's pool is one of the most popular daily activities, and the Black River allows for paddleboarding, canoeing, kayaking and fishing. Arts and crafts, drama and storytelling are among the available programs, and sports, such as basketball, tennis, soccer, lacrosse and more, make for fun co-ed rivalries. Those who are seeking more extreme adventure enjoy the camp's ropes course, climbing wall, mountain biking, backpacking and caving.
The camp was founded in 1946 by teachers T.L. Turbeville and R.H. Garnett. "My mom was a camper that first year and returned to be counselor," Smith says. "My dad grew up as camper and counselor at another camp, but both shared a passion for camp and the outdoors." In 1958, Smith's parents purchased Camp Taum Sauk, and the family has operated the camp ever since. In addition, Emily Jo Barker, a current member of the Camp Taum Sauk staff, is Turbeville's great-granddaughter.
Growing up at camp, Smith saw how his father, who worked as a physical education teacher at Daniel Boone Elementary in University City before purchasing the camp, connected with staff and campers. His mother served as camp nurse and handled office duties. "They were very busy, but I always felt like I was the luckiest kid in the world to be able to do all these fun activities all summer long," Smith says.
"My siblings and I all spent our summers at camp and then worked in every capacity when we were older. Eventually I was working side by side with my dad as the director," he continues. "When he passed away in 1996, it was an honor to carry on in his footsteps and continue the legacy my parents started. My mom retired, but it is always a highlight when she comes to visit during the summer."
Smith's wife, Suzy, was another young Taum Sauk camper before meeting him and finding that Camp Taum Sauk would be part of her future, not just part of her past. She handles administrative and office work, the couple's 22-year-old son serves as a program director, and their 20- and 18-year-old daughters also work on staff while camp is in session, serving as counselors and in other positions over the years.
At the end of each busy day, campers gather for an evening program, treats and songs before taps and bedtime at 9:15 p.m. The campers need their rest because when reveille sounds at 7:30 a.m., they'll be ready for another day of fun and friendship at Camp Taum Sauk.
Camp Taum Sauk, 499 County Road 368, Lesterville, Missouri, 573-637-2489, taumsauk.com