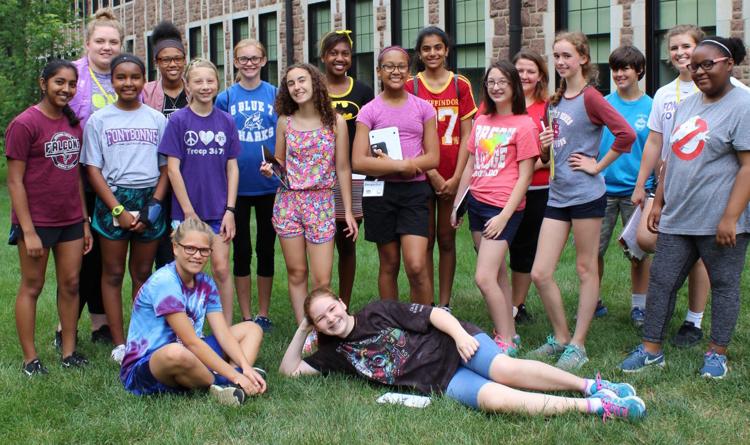 Women earn a little more than half of the nation's bachelor's degrees in STEM (science, technology, engineering and math) fields, according to the National Girls Collaborative Project 2018 report, The State of Girls and Women in STEM. Yet women represent only 28 percent of the science and engineering workforce. Kelly Lane-deGraaf, assistant professor of biology at Fontbonne University, wants to help change that.
In 2015, Lane-deGraaf established Fontbonne's Girls-in-Science Summer Research Experience, and with initial and ongoing funding from Monsanto along with a new $26,000 grant from Boeing, the program is poised to offer two-week summer science experiences to more than 150 metro area seventh-, eighth- and ninth-grade girls. That anticipated participation doubles the number of girls who experienced the program just last year, which had already grown from only six participants in the program's first year.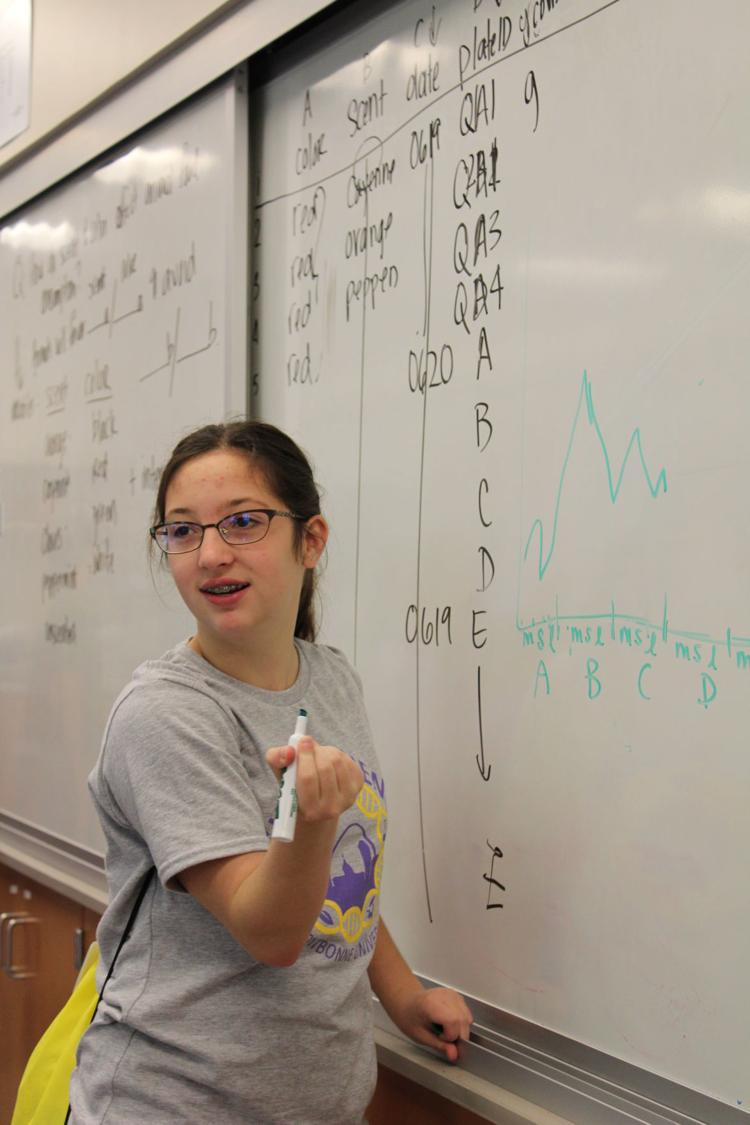 Lane-deGraaf thinks the program fills a specific need in the metro area. "The goals of the program have always been, and continue to be, twofold," she says. "First, we aim to increase diversity in the sciences, especially among women and women of color, by bringing together a diverse group of women scientists and a diverse group of science-interested young women. We believe representation matters, and this is one opportunity to show middle school-aged girls that women are scientists, too. Second, frequently, science is taught in a way that is vastly different than it is practiced. We aim to show students how fun, interesting and accessible science actually is."
During this free program, girls apply for a two-week session that explores research projects in the field that interests them most – whether in biology, ecology, chemistry or physics. The young scientists work alongside Fontbonne faculty member/disease ecologist and undergraduate research assistants in hands-on activities.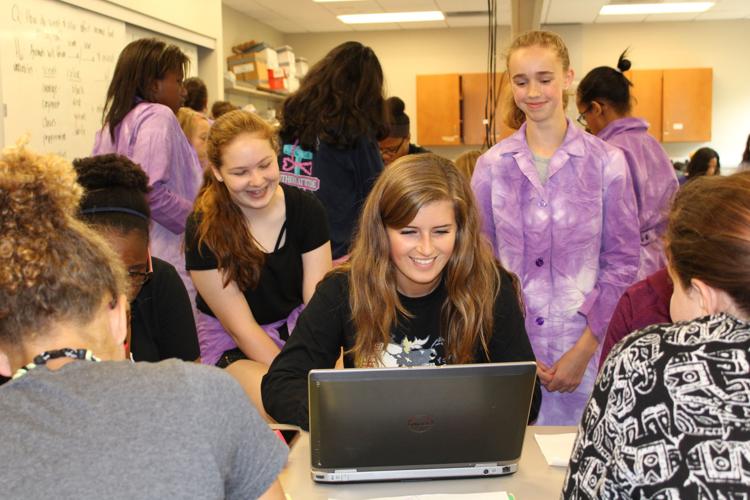 "The program began as one two-week-long session that focused on the biology we do in my laboratory," Lane-deGraaf says. "This year, we expect to have six two-week sessions: two in biology, two in ecology, one in physics and one in chemistry. These will run throughout June and July, and specific dates will be announced shortly."
Lane-deGraaf studies how direct (e.g., hunting) and indirect (e.g., landscaping) human actions alter the evolution of host population structure, parasite-mediated selection, behavior and spatiotemporal patterns of parasite community structure and transmission. "Specifically, my work focuses on urban primate populations in Southeast Asia and Missouri raccoon populations," she writes in her online faculty bio and shares this fun fact: "I knit insects and other critters, many of which are on display in my office."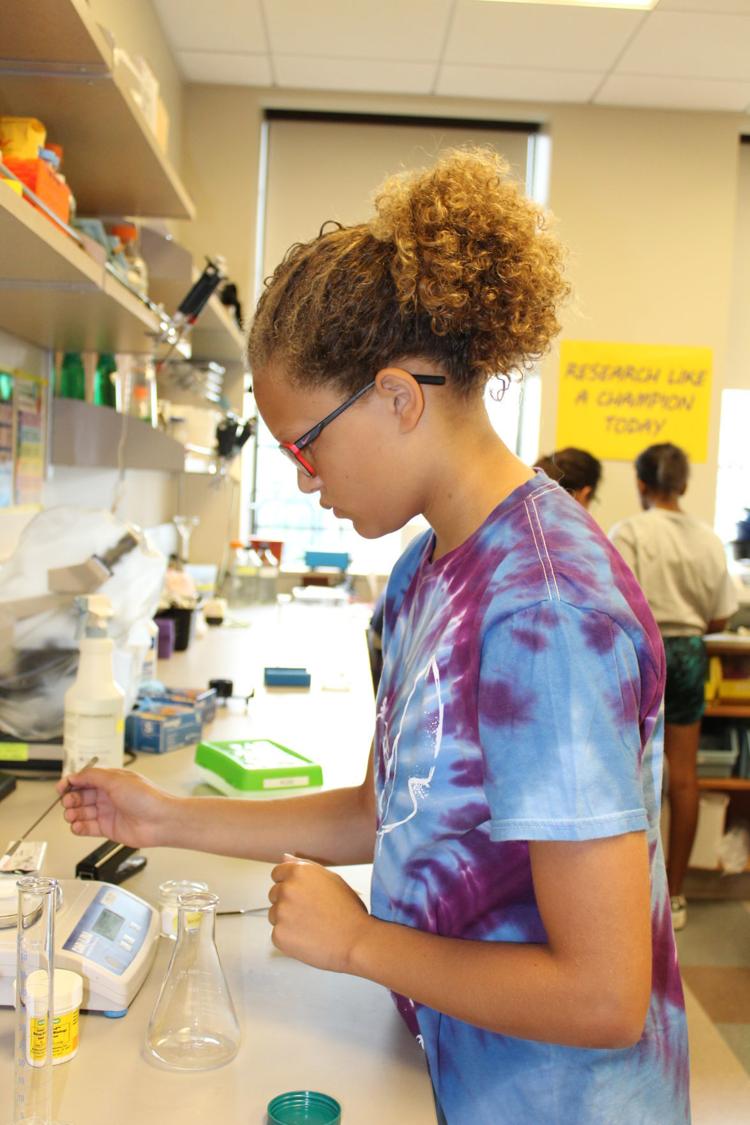 In addition to her teaching and research pursuits, Lane-deGraaf also directs Fontbonne's Center for One Health, an interdisciplinary group of faculty and students with an interest in planetary health encompassing science, ethics, policy, economics, education and advocacy. The group includes faculty and students from Fontbonne; faculty, research scientists and educators from other local universities and organizations; and interested community members. The center hosts discussions, seminars and visiting scholars; offers educational outreach activities; and helps fund conference travel and research projects.
In designing the summer program, Lane-deGraaf intentionally sets participants up for failure in the lab. "One important part of this [research experience] is actually to embrace failure," she says. "As a scientist, I learn as much from failed experiments as I do from successful ones – sometimes more – but this is a challenge for many school-aged kids today. We hope to help students embrace learning from failure."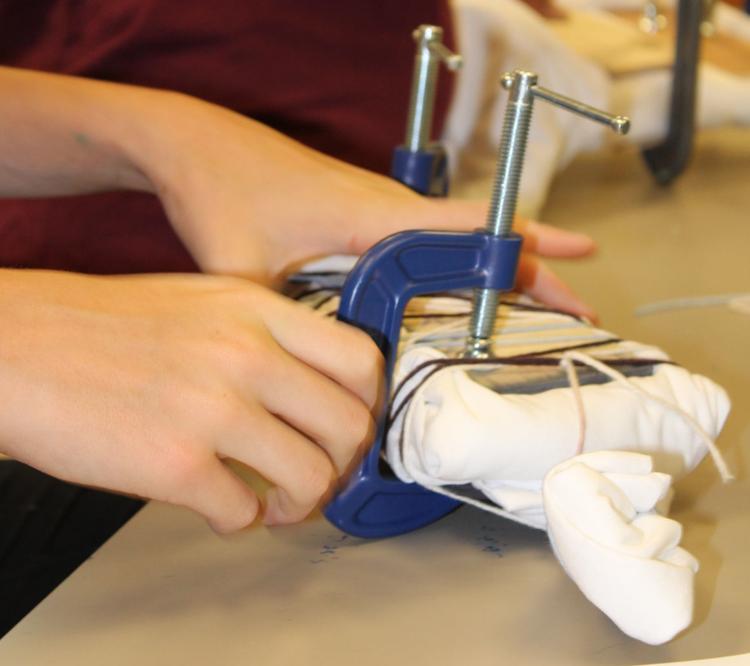 Lane-deGraaf also notes that this program differs from other summer science camps because it takes participants beyond just learning some science. Girls leave the program knowing they can become successful scientists, she says.
"I design the programs to engage participants in the work that we are actually doing in the labs here at Fontbonne," Lane-deGraaf says. "Girls work with real samples; they analyze real data. They design their own experiments, test hypotheses, collect the data and present their findings. For the last two years, girls have begun experiments that became the preliminary data for later expanded work in my lab. If girls are curious about science at all, we'd love to have them join us this summer."
Fontbonne University Girls-in-Science Summer Research Experience, 6800 Wydown Blvd., St. Louis, 314-889-1438, fontbonne.edu/academics/departments/biological-and-physical-sciences-department/summer-camp