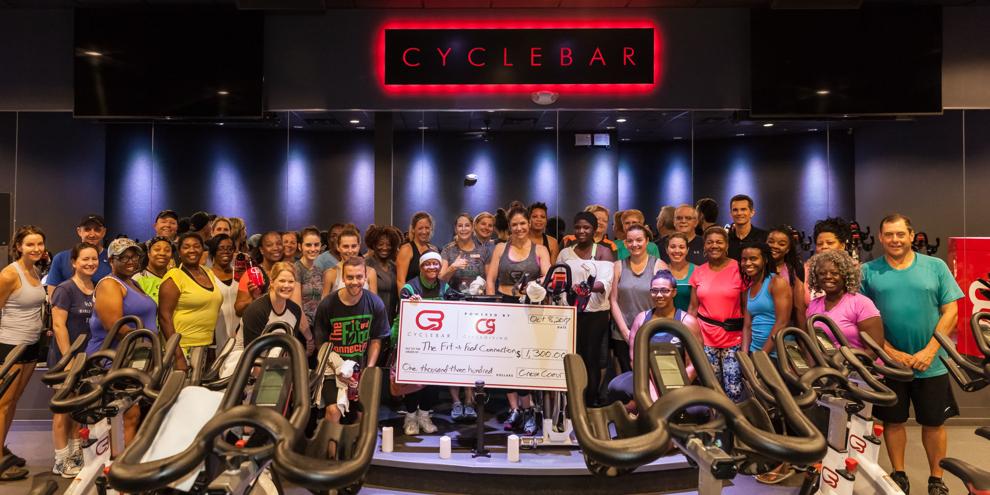 Growing up in Ladue, Joy Millner felt blessed with the resources and opportunities to lead a healthy lifestyle. Now, the personal trainer and nutrition consultant is empowering those in need with everyday access to physical and nutritional wellness resources.
Four years ago, while Millner was providing free fitness and nutrition resources in local low-income neighborhoods through the unofficial nonprofit Living Joyfully, she learned of another St. Louis woman on a similar mission: North St. Louis native Gabrielle Cole was delivering food to those in need through an organization she created called The Food Place. "We both felt our lives were very blessed, and we both had a calling to share our passions of fitness and nutrition," Millner explains. "We were inspired to put our organizations together and form one nonprofit, The Fit and Food Connection, which officially launched in July of 2015."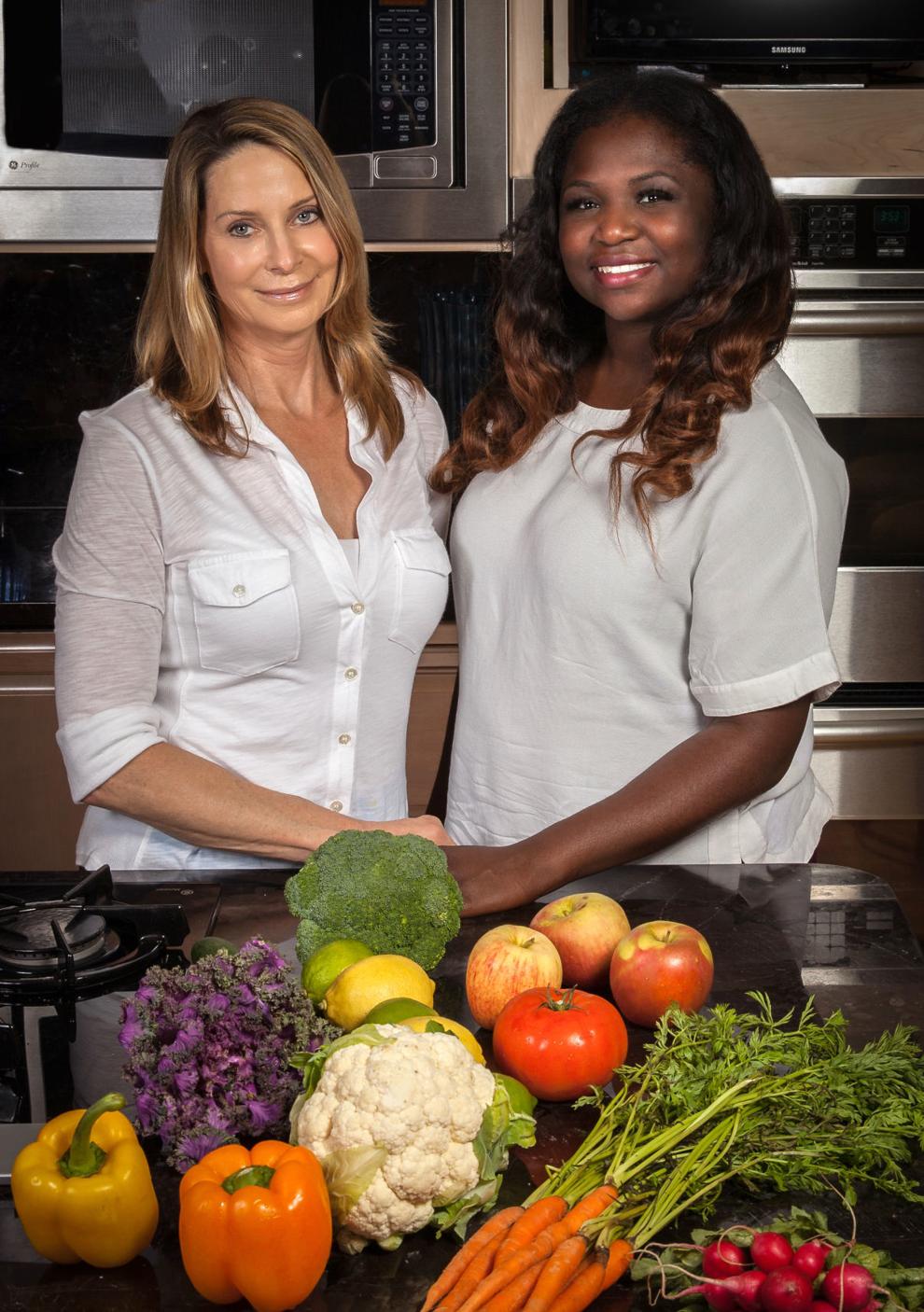 Today, Millner and Cole co-direct The Fit and Food Connection with a focus on encouraging healthy living among low-income residents in north St. Louis, where they have identified the greatest need. The organization offers complimentary group and one-on-one fitness and nutrition classes, a community organic garden, and a free food assistance pantry and grocery delivery service.
Millner, a certified personal trainer for more than 30 years, leads weekly fitness and nutrition classes and programs, while Cole runs the organic community garden and food assistance programming. "We are big on empowerment and education," Millner explains. "We educate clients on what healthy living looks like and give them the resources to do it."
Led by Millner or one of The Fit and Food Connection's many volunteers, the fitness classes are held at rotating locations around the community and range from boot-camplike aerobics to yoga and boxing. Each session takes a holistic approach to wellness and includes nutrition education, meditative stretching, stress relief and a 30-minute workout. Millner always caps the class with a positive thought, then serves attendees a healthy meal. "People take different things from the class, whether it's a healthy recipe or a positive thought, and it leads to positive life changes," she says.
Spearheaded by Cole, the nonprofit's food assistance program offers a healthy food pantry and delivers nutritious groceries to families each Sunday.
Clients also can opt for one-on-one fitness sessions and nutrition classes, which include three complimentary $100 grocery-shopping trips and three complimentary $100 food-prep courses at their homes.
The organization annually reaches more than 500 clients with its food and fitness programs. About 40 people attend Millner's weekly fitness class, while the food assistance program serves 20 families per week. Interest is continually growing, and more clients need help, Millner notes. "With more funding, we can reach more families," she says, noting the nonprofit supports its programs with community fundraising events, such as an upcoming fitness-themed Fight for Wellness fundraiser on July 15 at Title Boxing Club in Rock Hill. "People can attend or donate tickets so clients who can't afford it can come in and box," Millner says, adding that the $35 tickets are available on the organization's website, fitandfoodconnection.org. "Individuals can donate tickets to our clients in need or can purchase tickets and attend," she says. "We want to sell out our 56 boxing bags, and it will be a blast!"
Clients participating in the nonprofit's programming are getting healthier. "As soon as [people's] confidence rises, it transforms the rest of their life," Millner says. "They start eating a little better and exercising a little more, then they sleep better and work better. Little changes yield big results."
Among The Fit and Food Connection's client success stories are people who have lost weight, learned about how to incorporate healthy eating and exercise into their everyday lives, and become health advocates for the organization, Millner explains. "People are educating themselves and making long-term lifestyle changes," she says. "We recently had a doctor come to a fitness class because two of his patients who are our clients have lost weight, and he said he had to see it for himself."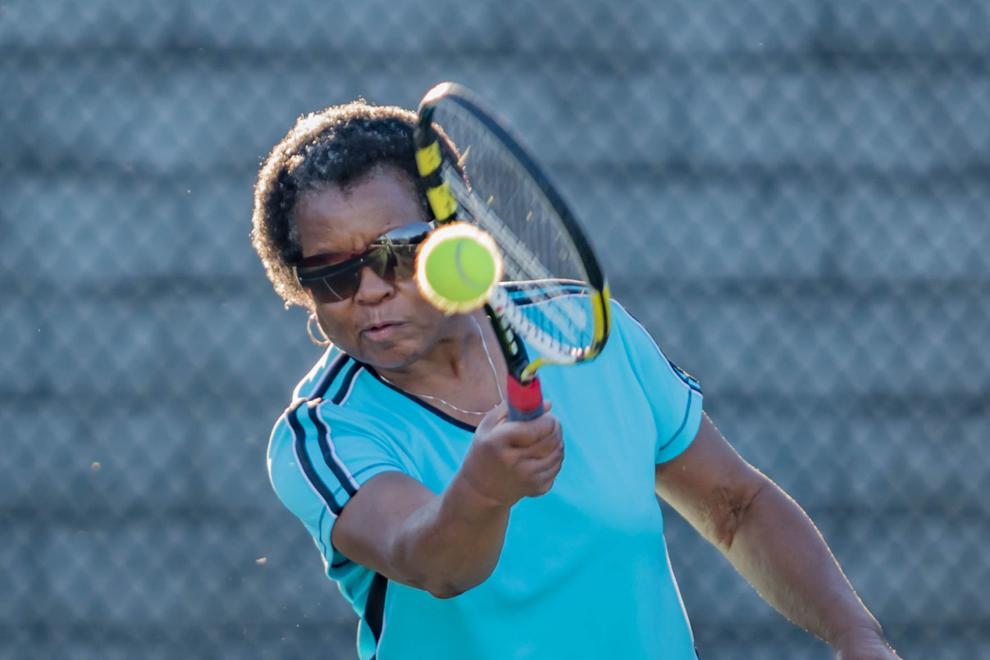 The nonprofit is continually developing new programs and recently expanded into a new office and kitchen space at the Believer's Temple Word Fellowship in north St. Louis. Among this summer's programs are a free six-week fitness and nutrition class at Rosie Shields Manor, a senior living facility in north St. Louis.
Helping run the organization's programs are more than 50 volunteers – 25 residing in St. Louis and 30 living around the nation and the world – from personal trainers and dietitians to graphic designers, as well as individuals who help with the website and social media. For those interested in joining the nonprofit's wellness cause, Millner says there are many ways to get involved. "Volunteers can work at the organic garden or deliver food to families," she says by way of example.
Although the organization has helped many St. Louisans make positive strides toward healthier lifestyles, Millner says there is still more work to be done, and the organization needs more funding to help more people. "There are so many people out there who need us," she says. "We are finding that smile in people who tend to be beaten down in life. We want to bring the world together and create more smiles."
The Fit and Food Connection, 2115 Chambers Road, St. Louis, 314-312-2746, fitandfoodconnection.org