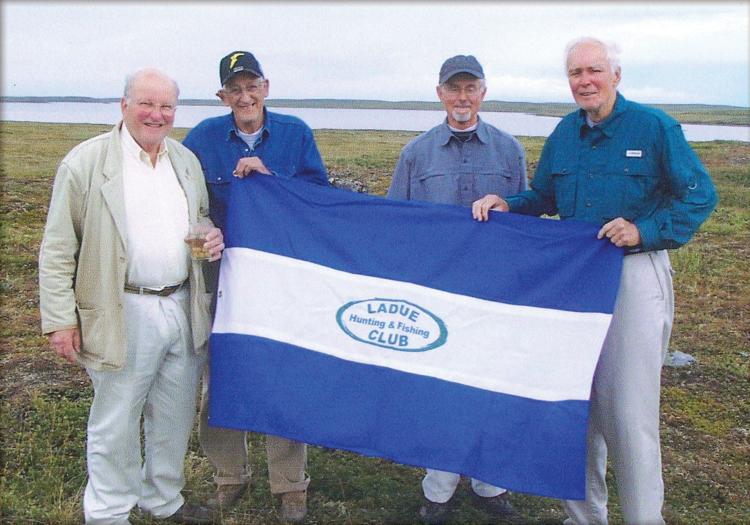 Chatting with Paul M. Denk, the secretary of the Ladue Hunting and Fishing Club, recalls choice passages from Ernest Hemingway – say, the classic 12th chapter of The Sun Also Rises, with its fly-fishing jocularity between protagonist Jake Barnes and Bill Gorton.
When discussing the outdoorsman group, that is, Denk doesn't just laugh – he laughs a lot, obviously buoyed by thoughts of its bonhomie.
Despite its moniker, that group by no means constitutes a formal organization, and it certainly sounds anything but starchy. The club collects no dues, for instance. It holds no regular meetings. It neither publishes a glossy members-only magazine nor even hosts a basal placeholder website. In fact, it imposes no particular constraints on membership, whatever that may mean, beyond … well … a fondness for hunting and fishing.
Denk, an area patent attorney, notes that the late Charles C. "Charlie" Kilgen III of St. Louis' Kilgen Lumber Co. founded the club in more halcyon times, and since that founding, it has fostered an almost anachronistic congeniality.
He estimates the club's membership – its mailing list, basically – at 140. Most members work in white-collar industries like medicine, the law, small business and so forth. Many, almost perforce, also have retired.
The club's informal roster skews entirely male – through no contemporary bias. A bit sadly, collective mortality, over time, has decreased the number of the club's active members, while the number of potential members, actually, has increased in a fairly slow but steady fashion. (Digital natives, take note – no app could possibly supplant the thrill of hooking a forearm-sized trout.)
Club activities, by and large, focus on fish and fowl in a North American context.
Last April, Denk relates, the club celebrated the golden jubilee of its Ozark Trout Tournament in Rockbridge, Missouri, slightly more than 200 miles southwest of Ladue. Of recent club gatherings, he cites that as a personal favorite because his sons and grandson attended. "It was enjoyable to have family present, particularly at an event that has lasted for 50 years," Denk says. (There, in the interests of good old-fashioned braggin' rights, it bears noting that club member Bob Beckett won a revolving-custodianship trophy by catching a 4.89-pound rainbow trout.)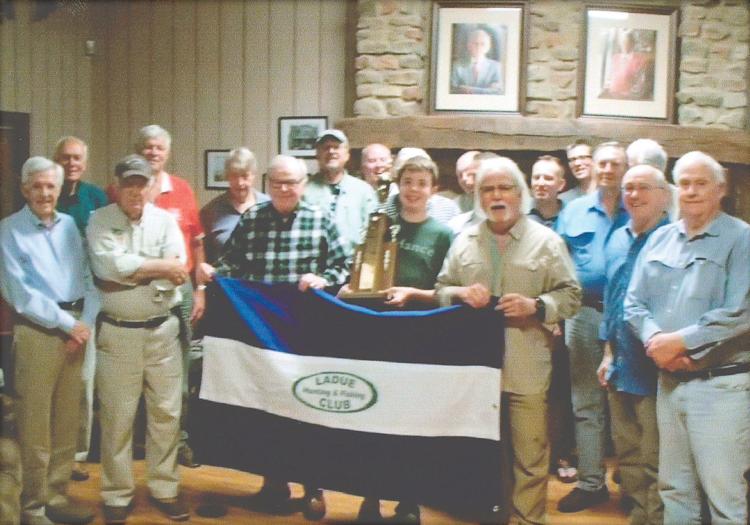 The club likewise stages an annual pheasant hunt each October in South Dakota, a state famed for such activity. At last year's three-day event at the picturesquely named Wagon Rut Ranch in Harrold, club members bagged 90 birds, the state-set limit.
Over time, other piscine pursuits have taken club members to a locale a bit more exotic than either Rockbridge or Harrold: the Arctic Circle. More specifically, the club's search for fishy fun in the United States' northern neighbor has involved the roughly 730-square-mile Baker Lake and 1,400-square-mile Dubawnt Lake, both in Nunavut, Canada's northernmost territory, and, in an only slightly balmier location a bit southwest, Mosquito Lake.
How – and what – does one pack for such a subpolar peregrination? Thoughtfully.
"You need to take a lot of layered clothing," Denk says. "Thus, you not only wear the long johns, underwear, wool shirt with a hooded sweatshirt, and then your rain suit, and as the day proceeds, you take off the layers to the extent that you remain comfortable.
"The biggest problem, though, is you're using very large lures. We use a good number of spoons as fishing lures, for trolling the lake. These spoons may be 5 to 6 inches long, with big treble hooks at the back end. Thus, the lures may be 8 inches in length, just looking for the biggest fish."
Because of the extra clothing and outsize fishing gear, he mentions extra airline charges for luggage. Ironically, though, last year the only lure the trout would bite on was a small 3-inch silver oval-shaped spoon, with a single treble hook at the back and a pair of ruby glass eyes wired into the spoon.
"We caught 44 trophy lake trout on that type of spoon," Denk says. "We actually caught over 300 lake trout for the few days of fishing. And three of the fish I had on-line stayed on the bottom. I tried to get them up toward the boat to have them netted, but one of them took all my line out and snapped it off my reel, while the other two just stayed on the bottom underneath the boat, until my spoon tore loose from the fishes' mouths. The guide said those fish were very big, but no one saw them."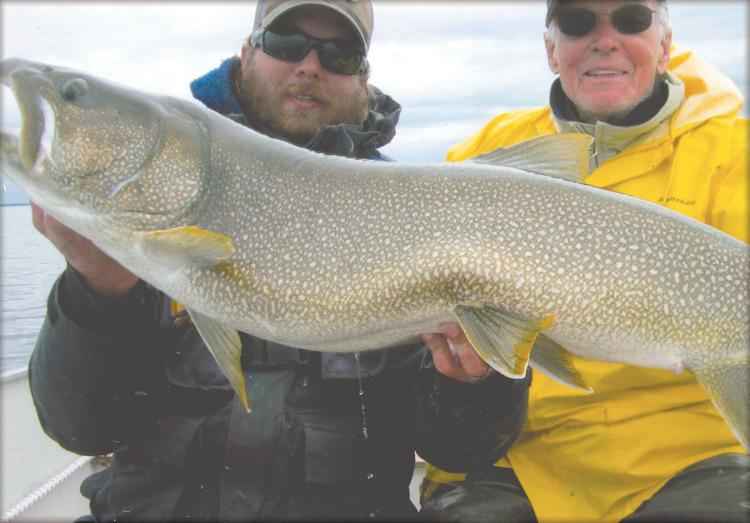 The group loves the severe beauty of the Arctic tundra, still underlain, against all climatic odds, by permafrost, and appreciates the region's fauna in addition to its sparse, precious flora. With a chuckle, Denk relates once seeing an odd little squirrel-like creature – he refers to it as a "sicsic" – breakfasting incongruously on a common pancake fed to it by club member Ron Froesel. The group also saw friendly ptarmigan and arctic hares, which seemed almost petlike. Also, caribou, despite declining numbers overall because of climate change and other factors, still roam in abundance through the frigid vistas – by the thousands, in fact. On occasion, the club members also have spotted polar bears, lethargic at that time of year because of the (only comparative) warmth of the season.
Between this year's trout event and pheasant event, Denk says six club members – including the Morton and Froesel families – are planning a return fishing visit to the Arctic Circle, in July, in hopes of catching a world-record lake trout.
Those seeking more information about the Ladue Hunting and Fishing Club can call 314-872-8136.