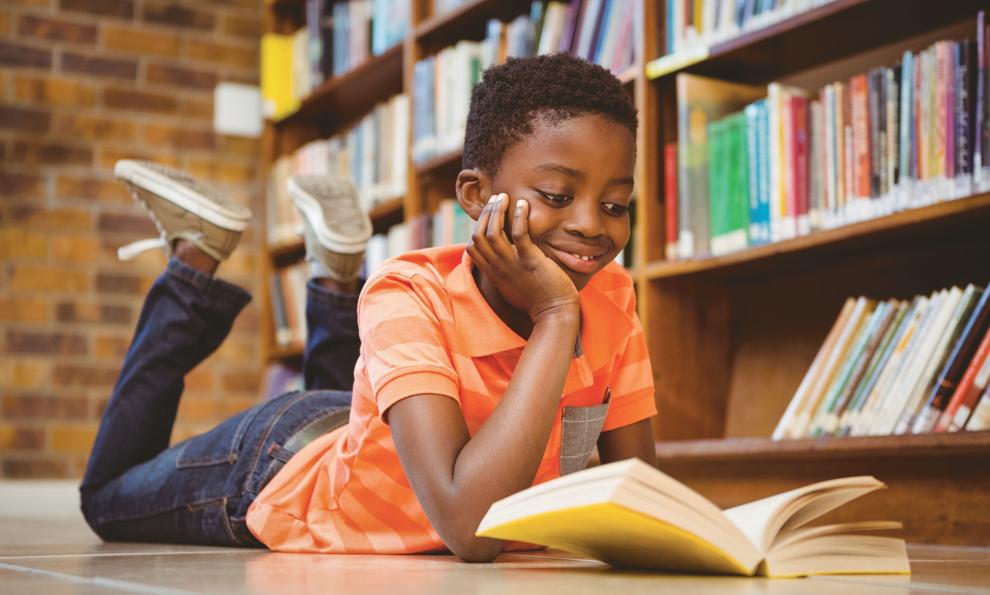 When Pamela and Jeffrey Blair's four children were growing up, they were eager to learn about the great historical figures of the past. But when it came to learning about their African-American history, most of the books the Blair children encountered in school covered Martin Luther King Jr. and slavery – and not much else.
The Blairs realized that if they wanted their children to have a more comprehensive education about African-American history, including stories of heroes, inventors and contributors to society, they would need to create their own materials. In addition, it took a lot of effort finding books with positive African-American images and stories. So that's exactly what they did.
"The kids wanted to hear more about our history, and that wasn't there," Pamela Blair says. "We wanted them to feel proud of their heritage and to have positive self-esteem in learning about who they are and where they came from."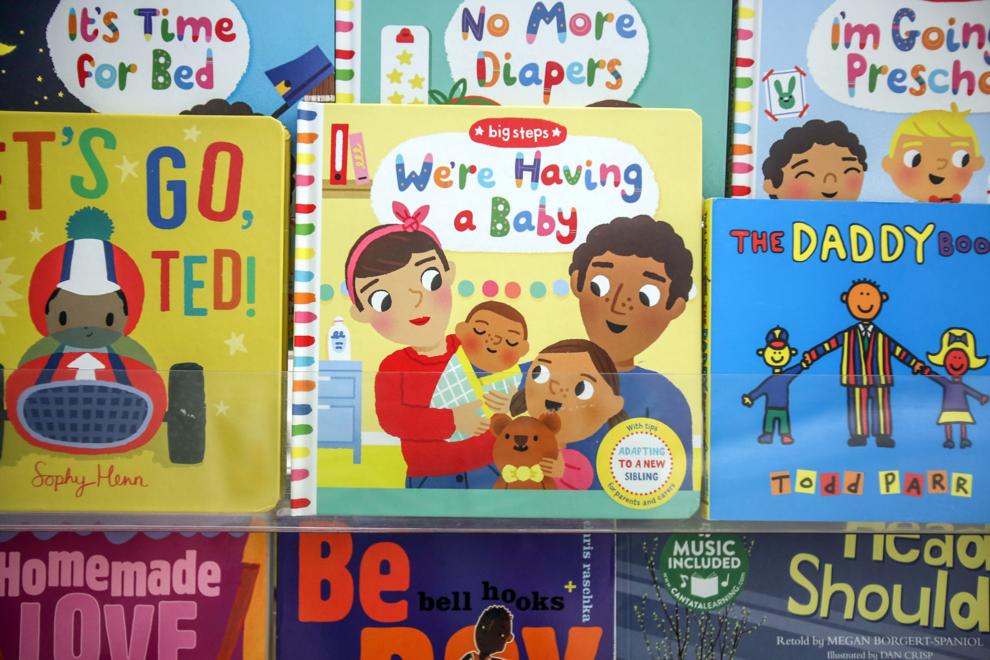 The Blairs homeschooled their children during the elementary grades. They created a curriculum which reinforced positive African-American contributions to society. This built a strong foundation in the children, and they became self-motivated about learning.
The children continued to be excited about learning and performed very well after transitioning from homeschooling to public school. The Blairs knew from their personal experience that there was a need for diverse representation in books and, in 2015, opened EyeSeeMe African-American children's bookstore to create a space filled with books and materials for African-American children that reflect their own lives.
The store has grown so much that, earlier this month, it moved a mile down the road to a larger location in University City, one filled with two classrooms and a multipurpose room that allows community members to connect with one another in the space.
"We primarily carry African-American books, but the same problem exists with other ethnicities," Blair says. "The new space will allow us to carry books for other ethnicities, including people of Hispanic, Native American and Asian ethnicities, as well."
Blair spends the majority of her time selecting appropriate books for the store. Although the majority of the stock focuses on children's books, ranging from baby and toddler to high school materials, EyeSeeMe carries a few books for adults, due to high demand.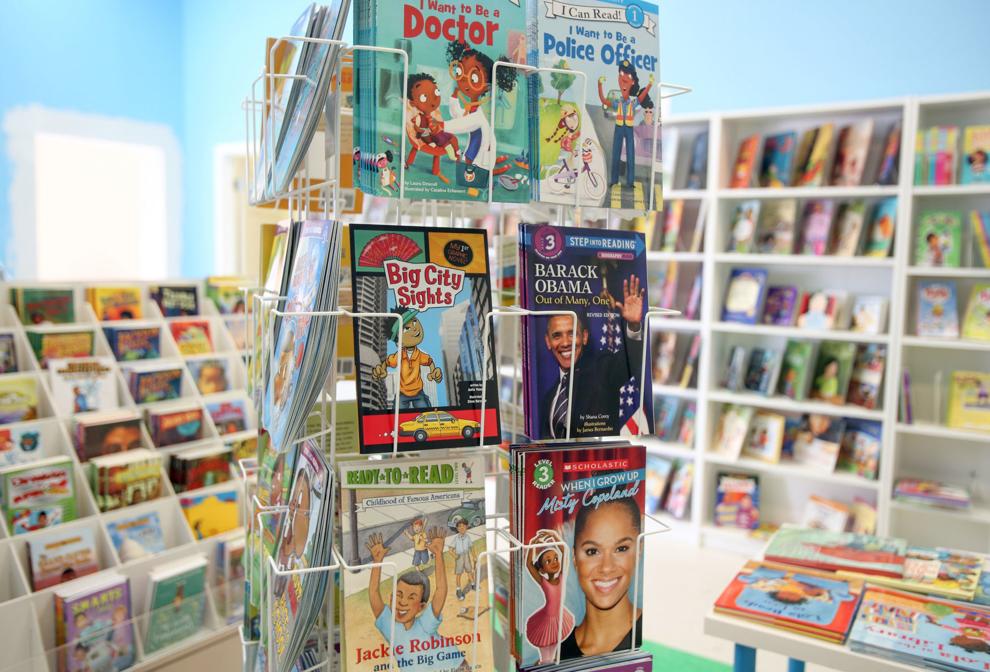 "At first, it was difficult to find books," Blair says. "And it's still a challenge, though finding appropriate books has become easier in the past few years. When I select books, I don't just pick ones that have a black face on the cover, but books that have positive characters and positive outcomes."
The store has received an overwhelming response from parents and educators, the Blairs report. Many teachers, in particular, wanted to introduce more diverse literature into the classroom but had no idea where to turn.
"The store has opened a door to allow parents and teachers to see these books exist," Blair says. "Some people couldn't really see what was out there till it was all in one place."
EyeSeeMe aims to better educate all children about African-American history, which is why the Blairs also host events in the store. EyeSeeMe hosts book signings for local and national authors and runs an African-American reading mentor program – where adults of color read to kids of color – so children can foster a love of reading with people who look like them. The store also hosts classes and presentations to encourage members of the community to unite and share a sense of history together.
This year is the 400th anniversary of when the first Africans were brought to America as indentured servants. To commemorate that, EyeSeeMe aims to create a St. Louis youth chapter of the #rememberthe400 movement and implement programs throughout the year that will highlight significant historic events in African-American history.
The kickoff event will be the Friday, Feb. 22, weekend and will include a youth skit and living museum, as well as an African artifacts exhibit, music and spoken word. The culminating event will be a bus trip to Hampton, Virginia, in August to participate in the African Arrival Commemoration and the Fort Monroe Visitor & Education Center Dedication.
"We want these events to shed light on the fact that we've been here so long, 400 years, and to explore how African-Americans help build the nation," Blair says.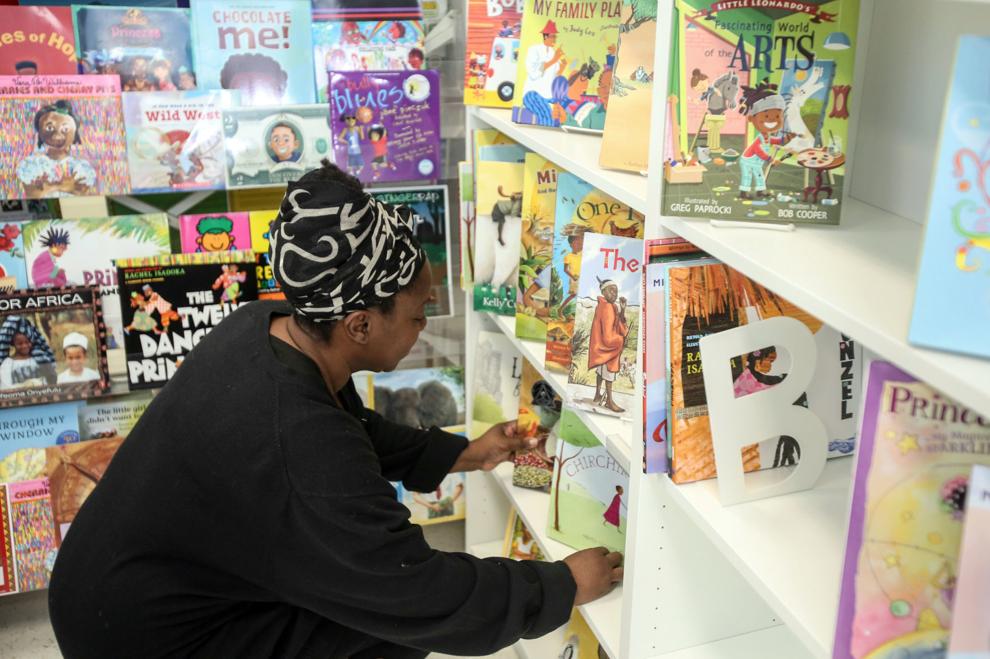 In addition to hosting events at the store, the Blairs have made an impact on the community by attending book fairs and resources fairs and working with area school districts to help promote diversity in literacy and education through professional development programs.
They also created the EyeSeeMe Foundation, a nonprofit that not only aims to promote childhood literacy and a love for reading in underserved communities but also hopes to promote African-American history and multicultural literature that will increase respect and tolerance for diverse cultures. The foundation recently partnered with Hawthorn Leadership School for Girls and dropped off copies of Angie Thomas' acclaimed young adult novel The Hate U Give so all students could have their own copy before meeting the author at a book talk.
"There's a fundraising component to the foundation to make sure all schools can get benefits," Blair's husband says. "We want to be an advocate for schools regardless of their socioeconomic status."
The store allows the Blairs to create a space for meaningful relationships with members of the community centered on diversity and inclusion in children's literature and lives. The Blairs say they're excited to continue to grow those relationships and that mission in the new space, and to see where their story takes them next.
EyeSeeMe, 6951 Olive Blvd., University City, 314-349-1122, eyeseeme.com