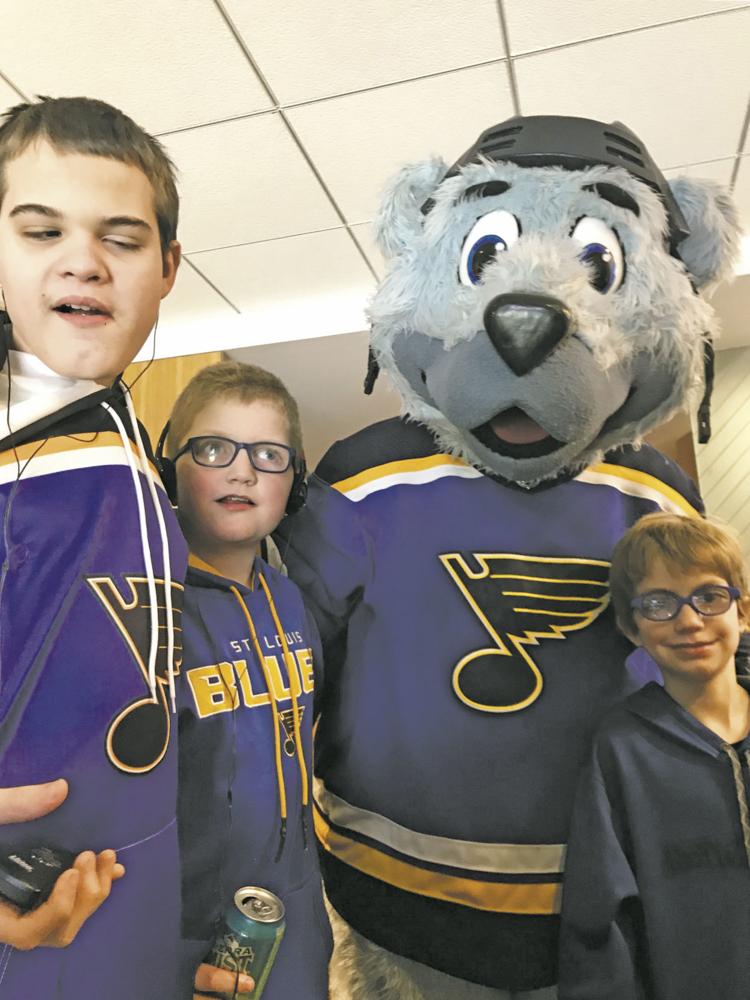 The bright spotlight of a Broadway show or the blare of the foghorn during a St. Louis Blues goal marks the peak of excitement for many eventgoers.
But spectators who are sensory-impaired have a variety of needs that differ from those of most. With a range of new offerings, two of the metro area's most-frequented locales – Enterprise Center and Stifel Theatre, both in St. Louis' Downtown West neighborhood – are answering the call for accessible events for all.
"We're not just sensory-friendly, [we are] sensory-inclusive," says Lauren Carro, senior manager of guest services and event operations at Enterprise Center. "We want people who are sensory-impaired to experience the event just like every other guest."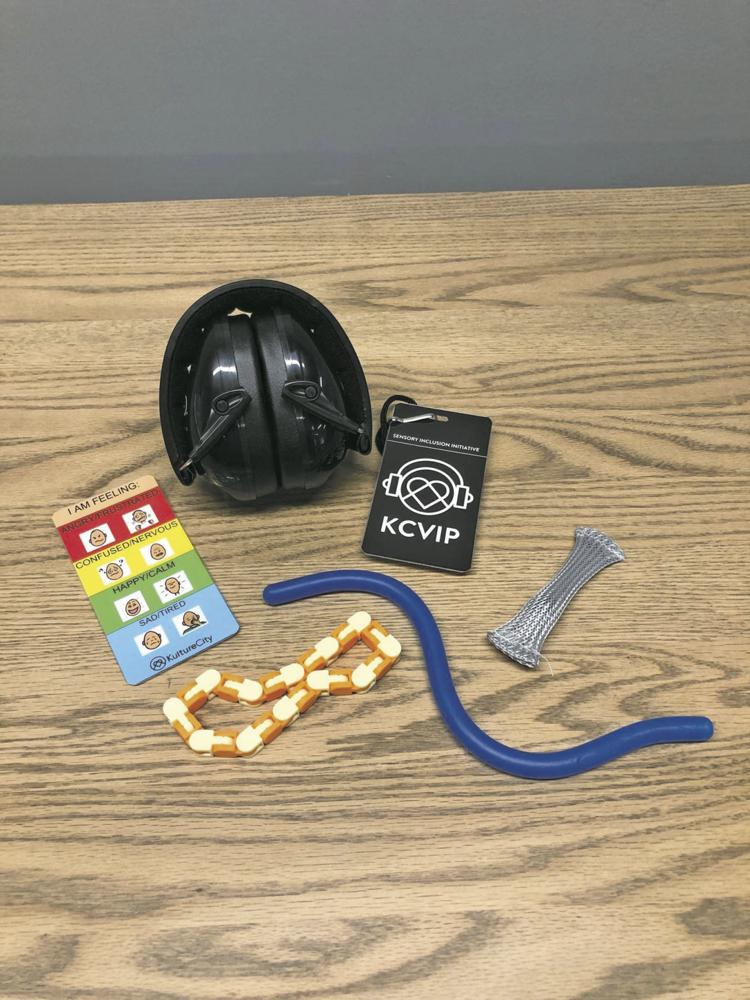 Thanks to the help of two nonprofits, KultureCity and MindsEye (each of which seeks to foster the inclusion and acceptance of every individual), people of all abilities can now fully experience entertainment at those venues. MindsEye operates out of Belleville; KultureCity, Birmingham, Alabama.
"Working with KultureCity and MindsEye just seemed like a natural fit in ensuring that we remove as many barriers as possible so our community can experience what we have to offer," says Todd Mitchell, general manager of both Enterprise Center and Stifel Theatre.
Through KultureCity, the venues' staffs have become sensory inclusive-certified by receiving training on how to understand and assist those with sensory impairments. "During the training, it was revealing for staff to learn that one in six people are living with a sensory disability," Carro says.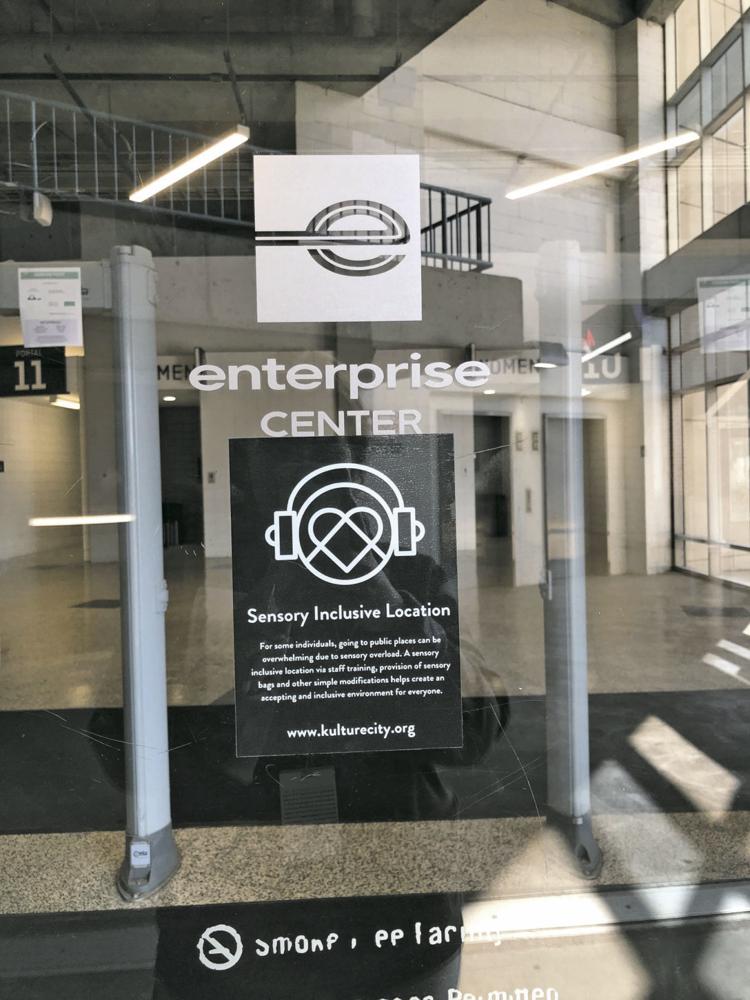 For events at each establishment, KultureCity now provides guests who have sensory sensitivities with a sensory bag featuring multiple items, including noise-canceling headphones. "They won't take away all sounds of the event, but they lower the noise level of some of those loud, abrasive sounds," Carro says. "[The tools] are not taking away from the experience but are making it more accessible for [sensory-sensitive spectators]."
The bags also have sunglasses to lessen the impact of the venues' lights, as well as items to keep hands occupied. "When you have things for your hands to fidget with, it helps put your mind at ease," Carro says, adding that the complimentary bags can be checked out for the duration of any event at Enterprise Center's guest service center – located at Section 118 – and at Stifel Theatre's guest services booth.
In addition to the sensory bags, sensory-impaired guests can reserve weighted lap pads. "The weighted lap pad goes right on your lap, and similar to getting a big, firm hug, it makes you feel secure," Carro says. "You also can sit and draw on it, which is good for occupying the mind and helping put people at ease."
Through MindsEye, Enterprise Center and Stifel Theatre also now offer visually impaired guests audio description headsets at select events, including The Elf on the Shelf: A Christmas Musical on Dec. 19 at Stifel Theatre, as well as the Trans-Siberian Orchestra concert on Dec. 26 and to-be-announced Blues games at Enterprise Center.
The audio description headsets can immerse visually impaired guests in the live action in real time – from commentary that describes what's being played on the Enterprise Center's ice displaying on its Jumbotron what characters' costumes and scene changes look like in a show at Stifel Theatre, explains MindsEye president and CEO Jason Frazier.
"We got a great email from a Blues season ticketholder that put it in perspective, and she said the problem with the play-by-play announcing is there is a delay," Frazier says. "With audio description, everything is described in real time, so everyone can follow along as it happens and get the same joy when a goal is scored." (The complimentary headsets can be reserved by calling MindsEye at 618-394-6444.)
Such new sensory-inclusive tools have been used by attendees for a range of entertainment thus far, from Blues games to a WWE Raw event to a Harlem Globetrotters show. "The feedback has been phenomenal," Carro says. "People who are sensory- or visually impaired were able to feel like they were right there in action with everyone else. It's really great to see people who say, 'We were afraid to bring our [child] to a game until we heard about this.' It brings a smile to your face when you reach someone you may not have been able to before."
Mitchell adds: "By providing sensory bags, individuals with sensory sensitivities can now make the event more comfortable for themselves. For those with a visual impairment or who are blind, audio description truly assists with a better understanding of what is going on around them and brings them into the event at a deeper level."
Frazier commends Enterprise Center and Stifel Theatre for being so open to becoming community-accessible and for allowing people of all abilities to attend events and experience them like everyone else.
"We all know what type of joy a Blues game can bring or a concert or other live event, and so many people are afraid to participate," Carro says. "But with these initiatives, we're able to share what we do with everyone." 
Enterprise Center, 1401 Clark Ave., St. Louis, 314-622-5400, enterprisecenter.com
Stifel Theatre, 1400 Market St., St. Louis, 314-499-7600, stifeltheatre.com