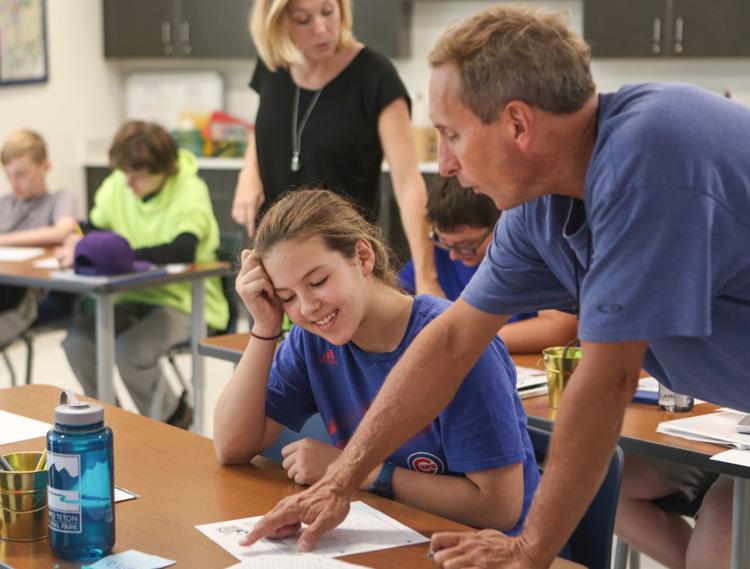 Miriam School in Webster Groves is a special place for special students. The only school of its kind in the St. Louis area, it offers a completely customized learning experience for each of the almost 100 students enrolled in kindergarten through eighth grade.
Each Miriam School student faces unique and complex learning challenges, although the range of learning disabilities is not limited to one or two specific diagnoses. According to the school's website, "Our students possess average to above-average intelligence, yet may face academic and social challenges in typical classrooms." Students have various types of diagnosed learning disabilities, attention deficits, speech and language delays, fine or gross motor delays, and sensory concerns; however, they are free from serious emotional or behavioral problems.
"At Miriam, we use a comprehensive, multidisciplinary and multisensory program to help children become successful academically and also to advocate for themselves in positive ways to become more socially confident," says head of school Mary Cognata, in a letter posted on its website. With a low student-to-staff ratio, students' experiences are customized for their needs, integrating speech/language and occupational therapies with a curriculum that meets individual academic and social concerns. Families pay from $9,000 to $30,100 in "variable tuition," which is based on financial need as calculated through an online application and committee review.
With a newly renovated and expanded building, this year's Miriam School students are enjoying upgraded technologies and new spaces, thanks to a successful capital campaign completed earlier this year. "The kids were really excited and amazed at the fresh new feel of their school," says Andrew Thorp, executive director of the Miriam Foundation. The foundation provides finance, development and marketing support for the nonprofit organization that oversees Miriam School, Miriam Academy for students in ninth through 12th grades, and Miriam Learning Center, a program that provides learning-disability testing and services within public schools.
The Learning to Succeed Campaign, which began in January 2016, raised $10 million, of which $5 million funded the Miriam School renovations and a 12,000-square-foot expansion that serves as a dedicated middle school wing for sixth- through eighth-grade students. "The Miriam School hadn't been renovated since it moved into its current space in the early 1990s," Thorp says. "The structure now has a new roof and a tornado-safe room, and the classrooms have new furniture and technology." Among the improvements, students now have a classroom dedicated to STEAM (science, technology, engineering, art and mathematics) projects and use school-issued laptops for classwork and homework. There are also additional spaces for one-on-one therapy and teaching, as well as a new computer/media room and a new faculty room.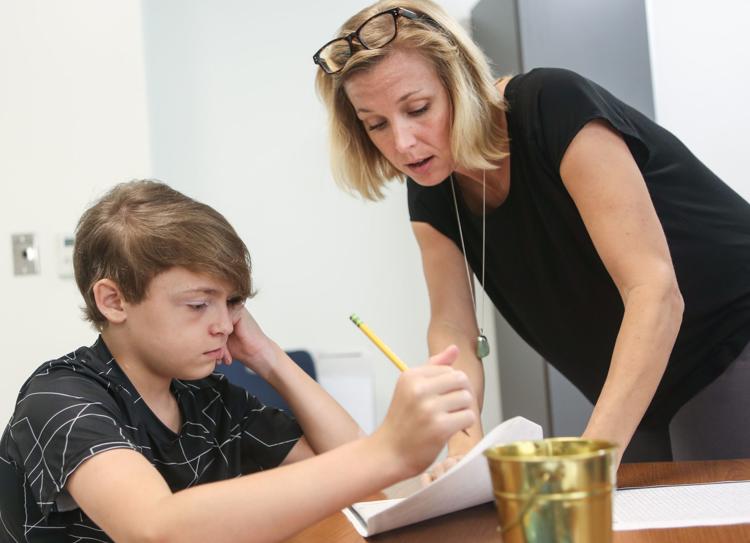 "The new middle school wing really helps prepare our students for a high school experience," Thorp says. "They have lockers and make transitions between classes, and they're in a space that's separate from the very young students." He notes that some Miriam School students go on to attend traditional public or private high schools, while others matriculate to Miriam Academy, which serves the ninth through the 12th grade.
Miriam Academy opened in 2016, with its inaugural class of freshmen working toward their high school diplomas in classroom space leased from Parkway United Church of Christ. Thorp expects to see the academy's student body increase in the next several years. Currently, about 50 students attend the academy, which, like Miriam School, caters to their individual needs by including speech and occupational therapy and customized learning strategies and environments. From the capital campaign, $2 million is being used to operate the academy for its first five years, after which it is projected to be self-sustaining, Thorp notes.
"Miriam Academy isn't large enough yet to have a marching band and football team, but we do hope to find a permanent location for the academy with more classrooms and outdoor space that will allow for that kind of growth," Thorp says. The academy already has a baseball team and a variety of student clubs, such as one devoted to robotics.
The remaining $3 million raised through the campaign created a Scholarship Endowment Fund. "One of our major goals is to make education here as accessible as possible," Thorp says. "We allocate over $1.5 million in scholarship assistance every year. Variable tuition is really a way to communicate to parents that tuition really is variable based on their income. We have a detailed process for that. A committee reviews the family's financial situation and identifies what they can afford."
About $450,000 annually in additional scholarship funds come from the Miriam Switching Post, a gently used furniture, household items and jewelry resale shop in Brentwood.
"We're really grateful and pleased with what we've been able to accomplish with the help of our donors and supporters," Thorp says. "Since the Miriam School opened in 1960, our values and mission have been to provide comprehensive and innovative education for kids who learn differently. That's something we plan to continue long into the future."
Miriam Academy, 2845 N. Ballas Road, St. Louis, 314-962-6080, miriamacademy.org
Miriam School, 501 Bacon Ave., Webster Groves, 314-968-5225, miriamschool.org