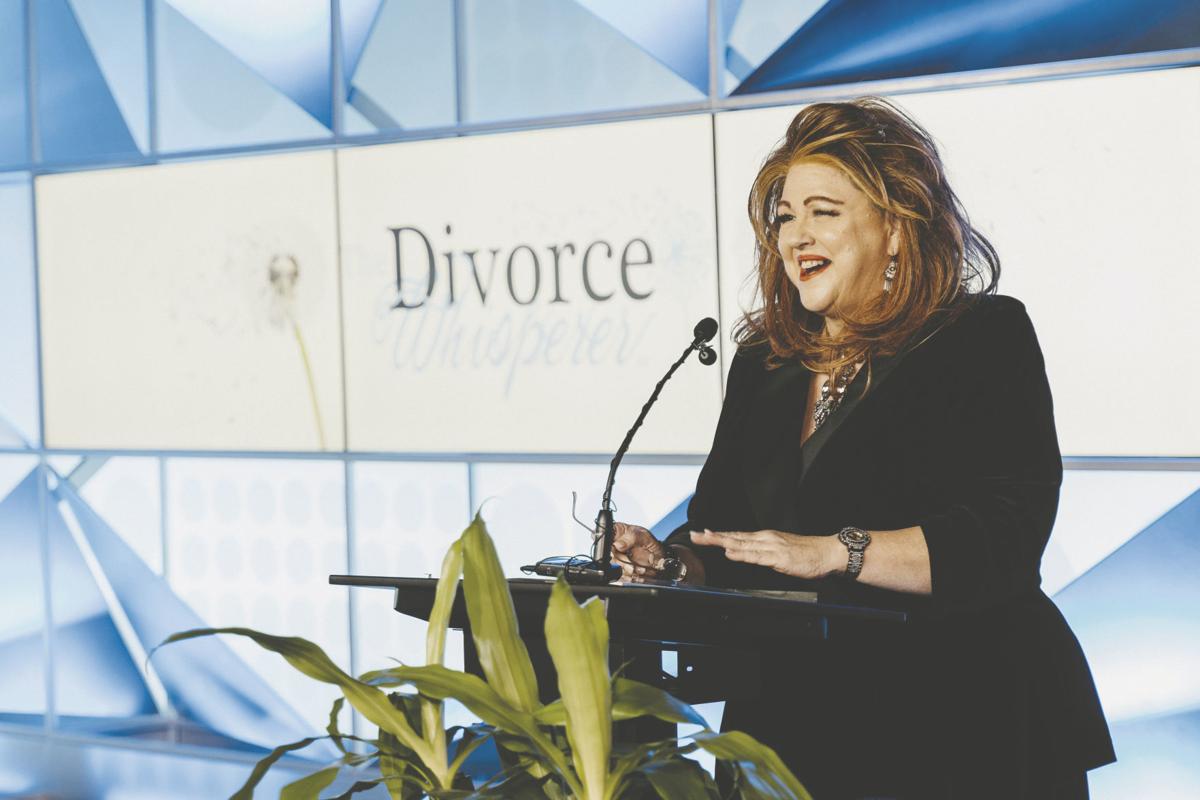 Divorce is messy. It's disruptive, painful and even heartbreaking – for nearly everyone involved. But it doesn't have to be destructive.
That's the message that attorney Marta Papa advises. Known in the metro area and in the legal community as the "Divorce Whisperer," the renowned lawyer recently published her new book, 7 Secrets From the Divorce Whisperer: Saving Yourself, Your Money and Your Children During Divorce, in which she details, among other vital guidance, how mediation with clients can mitigate the harm that divorce can do to families, friends and lives.
"My goal is to change how people divorce," she says. "I would like to see mediation become the process of choice for couples facing divorce."
Papa's expertise comes from years of experience. Having graduated in 1980 with a Juris Doctor degree from the University of Houston Law Center, Papa went on to earn a postgraduate certificate in Marriage and Family Therapy Training from The Menninger Clinic – a prestigious psychiatric institution now part of the Baylor College of Medicine in Houston. Since entering the legal world, Papa has helped thousands of couples through divorce.
But she also leans on a more personal understanding of the conflicts that arise from uncoupling.
"When my own marriage was falling apart, I looked desperately for a book that would be compassionate, knowledgeable, uplifting and accessible, all at the same time," Papa says. "I already knew the legal components of a divorce, as I had been a practicing divorce lawyer for several years. However, I was not prepared for the emotional toll."
More than anything, Papa wanted a resource that would normalize what she was feeling – the "stress, fear and heartbreak," as she puts it.
"I could not find a book that provided what I yearned for," she says. "That is when I decided to write the book that was missing from the bookshelves."
What followed was five years of effort. Every Sunday for half a decade, Papa sat down to write and edit her story, combining her own experiences – both professional and personal – with those of her clients.
The title for the book was inspired by Papa's nickname in the field, which stems from a personal challenge. Papa couldn't speak for more than a year due to two tumors on her right and left vocal cords. They were removed surgically, but before the operation, Papa was told there was a 50/50 chance she'd be permanently mute afterwards; without the surgery, she wouldn't live. She took the chance and spent the next six months without her voice. Then it returned – but only as a whisper.
Soon after, she started accepting clients again, and ended up working with a "particularly difficult" couple. Papa proceeded to whisper her way through a two-hour mediation, settling the entire $10 million estate. She didn't think much of it at the time, but upon retelling the story to friends months later, Papa was dubbed the "Divorce Whisperer."
Now, Papa's work speaks volumes for her clients. Yet with more than 35 years of legal experience under her belt – as well as countless speaking engagements via conferences, TV appearances and radio interviews – the writing process compelled Papa to rethink her approach.
"When I'm asked to speak on a radio or TV program, or even conduct a workshop at a conference, the host usually has one very narrow topic they would like me to address," she says. "I had to condense 35 years of legal experience into about 100 pages of print."
The result is a piece of work that resonates in more ways than one.
"I think that the addition of anecdotes from previous clients allows readers some relief in the midst of the gut-wrenching reality of divorce," Papa says.
Much of the power behind the book, which is available at such retailers as Amazon and Barnes & Noble, comes from Papa's belief in mediation. Simply put, a couple going through the divorce process can forgo a courtroom procedure by working with a mediator who guides them through each decision that needs to be made. Papa sees it as transformative.
"This process not only saves time and thousands of dollars, but it also teaches them new problem-solving skills so they learn how to resolve disputes without blame, shame, threats, violence or contempt," Papa says. "Mediation teaches you how to address the new issues that are bound to come up in a more positive and effective way than how you used to resolve them."
The book's success shows just how necessary her efforts are for couples and families facing divorce.
"I continue to be humbled at the overwhelming outpouring of support I have received personally and from readers who have written reviews online about the book," Papa says. "Everyone knows someone who is impacted by the life crisis of divorce, and that's why
I think the book is so relevant and important today."
Marta J. Papa, P.C., 7101 Delmar Blvd., St. Louis, 314-862-0202
The business news you need
With a weekly newsletter looking back at local history.