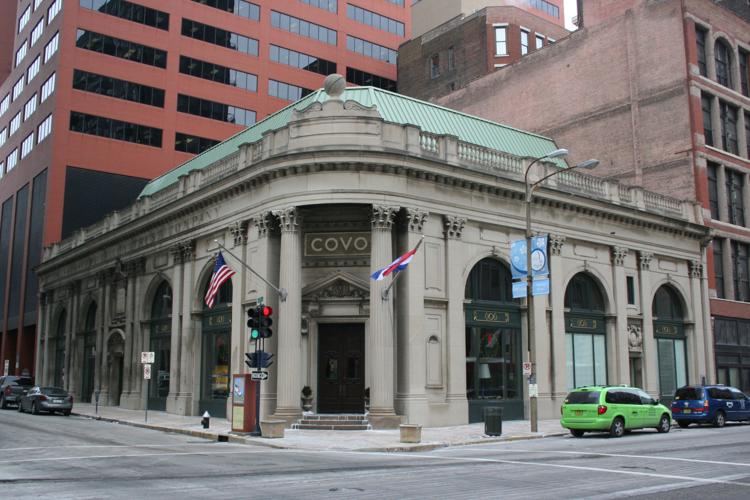 Forget the traditional office water cooler. Professionals who work at Covo, the metro area's newest co-working space, can gather around the bar. Craft cocktails are served daily at the first-floor Trust Cocktail Bar, just one of the many amenities found within the former Mississippi Valley Trust Co. bank at 401 Pine St. in downtown St. Louis.
Rebecca Pan is CEO of Covo, which opened its St. Louis location in February, a year and a half after opening its San Francisco headquarters. "We chose St. Louis after searching nationwide," Pan says. "We felt that St. Louis' thriving startup scene, high number of female-owned businesses, good real estate value and strong appreciation for good food, cocktails and coffee made St. Louis exactly what we were looking for."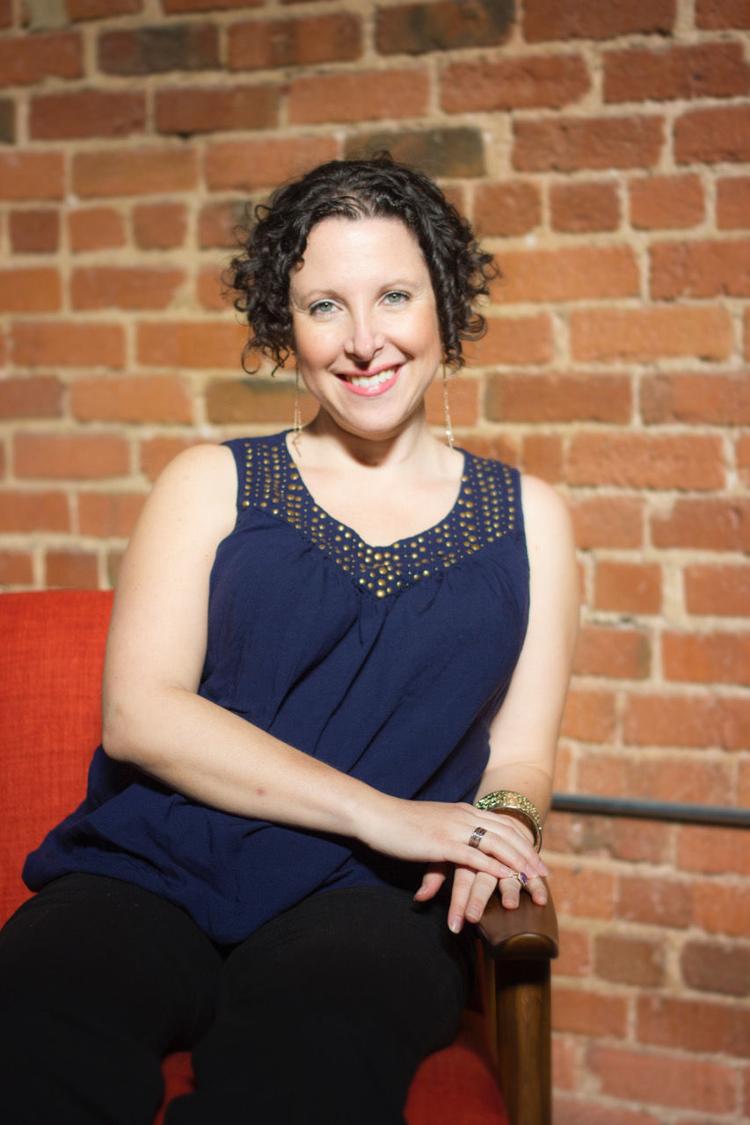 The concept behind Covo is co-working, a collaborative, community-centered work environment for sole proprietors, entrepreneurs and other professionals who lack a desk in a company office space. With 46 private offices, 18 dedicated desks in shared spaces and 50 open seating spots at tables and in comfortable furniture groupings, Covo can accommodate as many as 250 members. "We just topped 100 members, including GlobalHack, Lyft and Volley, so we have a terrific community and room to grow," Pan says.
Individuals can choose from four different monthly membership plans that offer 24/7 access to the building and associated amenities. The most inexpensive plan provides unlimited drop-in use of a shared lounge for $75. For $150 per month, members enjoy open seating throughout the facility 24/7. A $250 monthly membership guarantees a dedicated desk, locking cabinet and nameplate. The most popular plan features a private office with a filing cabinet and signage for $350.
The facility also allows access to shared co-working spaces for $2 per hour or $16 for a full day's use of the facility and free parking in the Mansion House Garage, located at 330 N. Fourth St. Members pay from $3 for two hours of parking, $6 for 10 hours, up to $95 for a monthly pass.
There are nine meeting rooms available for members' use. Nonmembers can rent the meeting rooms at rates that vary from $35 per hour to $300 for a full day. And all memberships include internet access and printing, unlimited coffee and tea, and soundproof phone rooms, providing a ventilated yet quiet space to have cellphone conversations.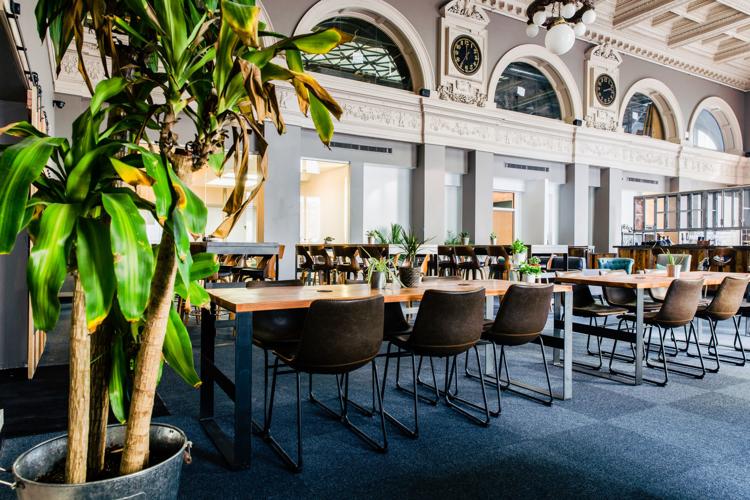 For those who don't need a desktop or tabletop in Covo, virtual membership, starting at $45 per month, digitizes the Covo experience with online mail processing, a virtual assistant and access to Covo's address and phone number for business use. Pan adds that on-site members "get to use our address as their official office address, and we receive and deliver mail and packages. Additional add-ons include mail scanning, a virtual assistant and phone number."
Although the emphasis is on business, members do more than just work. Covo's amenities extend to "life enhancements," such as a secure bicycle storage room, member storage, a cozy nap room accommodating up to three nappers in comfort, happy hour and member events. The facility is also pet-friendly and features healthy vending options in addition to the custom cocktails available at Trust, which is also open to the public from 4 to 8 p.m. Wednesdays through Fridays. "One special perk of membership, though, is that Covo members get a complimentary craft cocktail every Wednesday," Pan says.
Pan works with seven additional Covo staffers and says the space attracts a diverse membership. Small businesses owned by minorities, women and LGBTQ individuals share space with consultants, freelancers and "folks doing amazing things in the city and in the world," she says.
At Covo, Pan says, "the playing field is level," adding, "Here we have incredible and authentic diversity. All colors, ages, origins and accents are welcome with open arms. Covo is a modern family business, and we believe strongly that our members and team are extensions of that family."
Covo St. Louis, 401 Pine St., St. Louis, 314-455-6313, stl.hellocovo.com