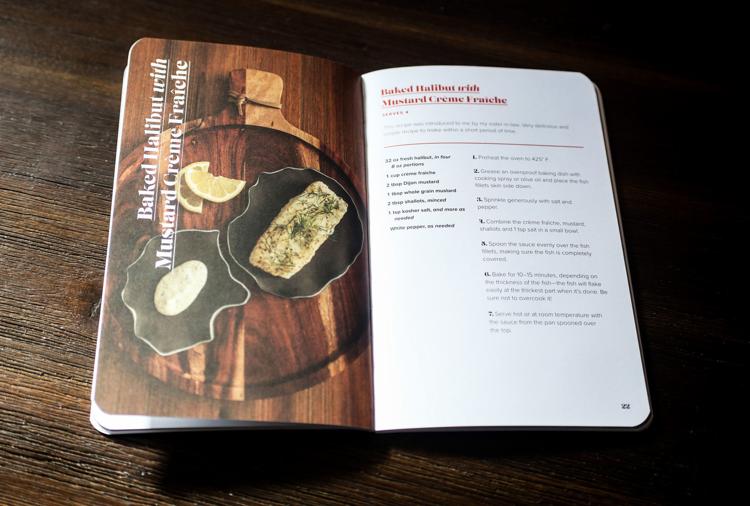 The Small Circle cookbook series brings a lot to the table, both figuratively and literally.
Compared to the $70 behemoths stacked in your pantry, each Moleskine-sized volume of Small Circle is a manageable notebook-style collection that features 10 to 12 recipes submitted by a single well-known area chef. The recipes are a "full table's worth" of dishes that the chef would cook for his or her friends and family at large gatherings, including personal favorite go-tos. Co-founders R.J. Hartbeck and Mary von der Heydt say each volume in the series is a "living document" that contains approachable recipes "from one chef's small circle to yours."
"There are dishes that [chefs] make and stories that they tell that don't fit into that established brand at the restaurant they're currently leading," von der Heydt says. "One thing that's so special about St. Louis is that you can get access to these incredible chefs just by introducing yourself."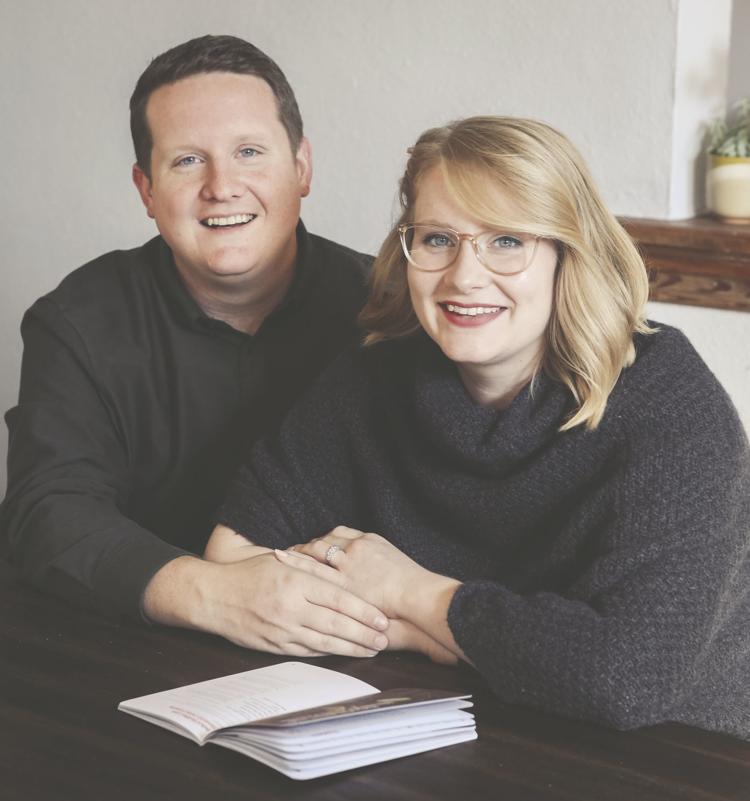 The collaborating chef for the first volume is Ben Grupe, who was instrumental in helping the project take off. Grupe made waves here from his time spent at St. Louis' Elaia and Olio, as well as international culinary competitions, and he's currently in the process of opening his own St. Louis restaurant, Tempus, this year.
"[Grupe] specifically said to us that people perceive him as this fine dining guy, but there's another side of him that he'd really like to share," von der Heydt says. "That insight helped us develop the concept. If he felt this way, other chefs felt this way, too."
The trio teamed up and worked for a year to create Small Circle. The finished product, released in summer of 2019, is the first in a quarterly cookbook series. Each volume contains a short introduction of the collaborating chef, easy-to-follow recipes that range from entrées to sides to desserts and that are accompanied by the backstory of why the chef wanted to include a particular dish, and plenty of room for readers' notes and stories.
"The interactive notebook aspect came from myself personally cooking with my mom with cookbooks and reading her notes in the margin," von der Heydt says. "When people are cooking, they take notes, and we wanted to leave space for that in the document so that it can become a part of your kitchen and grow and change in whatever personal way interests you."
Von der Heydt fleshes out the stories from the contributing chefs and styles the food for the photos, while Hartbeck shoots all photos and leads branding and marketing initiatives. The meat – so to speak – of the cookbooks comes from the chefs themselves.
"Ben has so many different layers to who he is as a chef," Hartbeck says. "He's been competing as a chef at such a high level, which is such a unique thing. It requires him to have a technical expertise to the way he creates food. Plus, he's really creative with the dishes."
Grupe's recipes in the book range from sous vide Korean short ribs to a savory cipollini onion tarte tatin to baked halibut with mustard crème fraîche. "My dad says that if he could, he'd put that halibut sauce on his Cheerios," von der Heydt says with a laugh.
It's important to the couple to emphasize the approachability of the recipes in the series. "We don't want people to be intimidated by the caliber of the chefs because the nature of the project is that anyone who cooks can cook these at home," von der Heydt says. "For example, Ben has this dish that we made this week where you cook carrots in carrot juice [for a cumin-carrot confit]. It seems so simple, but it infuses this amazing flavor. It's incredible."
"And we want readers to be able to cook all of the recipes in each book and have that feeling of accomplishment, of being able to make your way all the way through a cookbook," Hartbeck adds.
The second volume of the series is set to be published before the end of the year and will feature recipes from Michael and Tara Gallina, co-owners of St. Louis' Vicia and the team behind the refreshed Winslow's Table (née Winslow's Home), also of St. Louis. Recipes will feature the signature vegetable-forward mentality the Gallinas employ at their award-winning restaurant, with a deep focus on simplicity and technique. "Something as simple as how to cook an egg is going to be really fun to share with readers using the creative – yet uncomplicated – way they cook food," Hartbeck says.
The third and fourth chefs will be announced after the second volume is complete. All volumes will be available to purchase individually for $15 online, or interested parties can purchase a $50 subscription for all four volumes that are currently in the works. As of now, the first volume, with Grupe, can be purchased at Rise Coffee House and Urban Matter, both of St. Louis, and the second, with the Gallinas, will be available at Winslow's Table and Vicia, with more retail spots added as they're confirmed.
Von der Heydt and Hartbeck are most excited about creating this special, personal cookbook series for chefs, who can share it on their host stands or bars, and also with the area community that they've been able to connect with via their own circle. "We would love for people to bring it into their homes and make it a part of their family," von der Heydt says. "The chefs are sharing their personal recipes and stories, but we want readers to make it personal, as well."
Small Circle, smallcirclerecipes.com