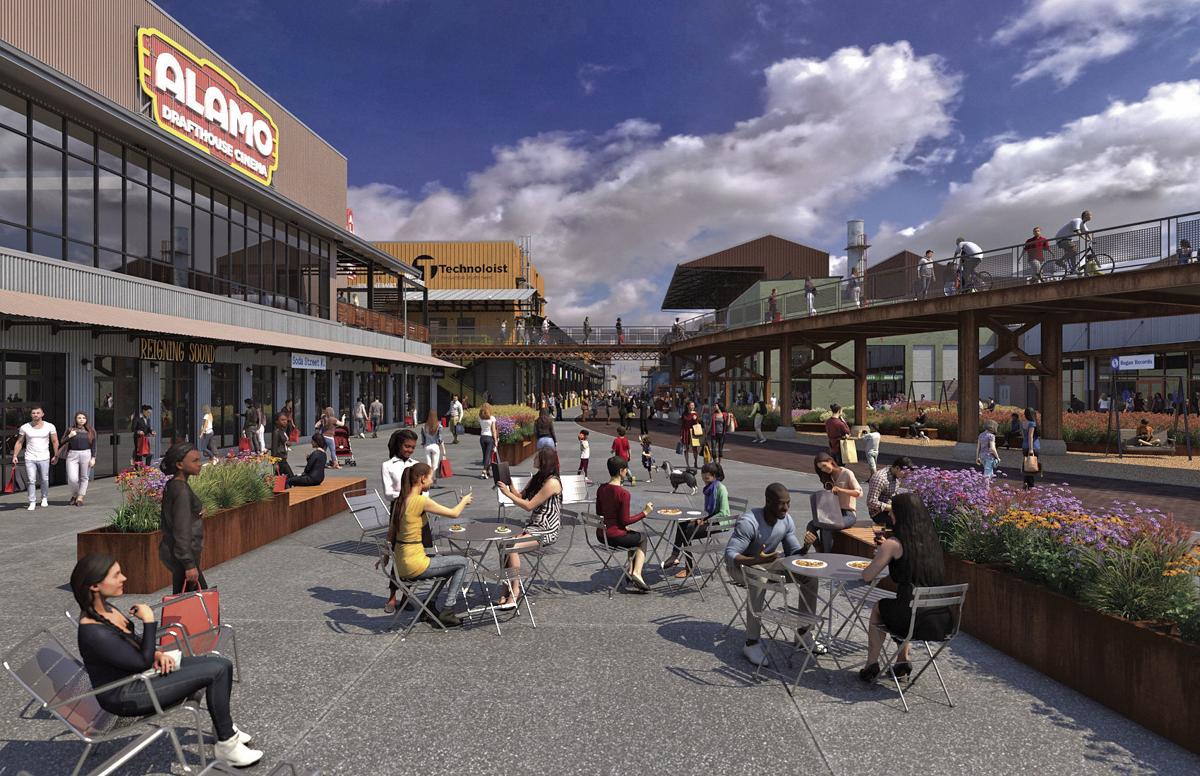 From an outsider's perspective, City Foundry STL might be mistaken for just another metro area mall.
Visitors will be able to shop, grab a bite to eat and watch a movie all in the same place, but unlike most malls, the majority of vendors in this new $220 million development are independently owned small businesses and will make their debut together in midtown St. Louis.
"Lots of things are very different," says Steve Smith, principal owner of City Foundry STL. "The way it will look – being in an existing historic building – and then just the types of tenants and the uses of the site are so much more diverse and broad than you see at any typical mall."
Smith is the CEO of the Lawrence Group, the real estate developer guiding the City Foundry STL project informed by a history of work in the Grand Center Arts District, as well as downtown St. Louis.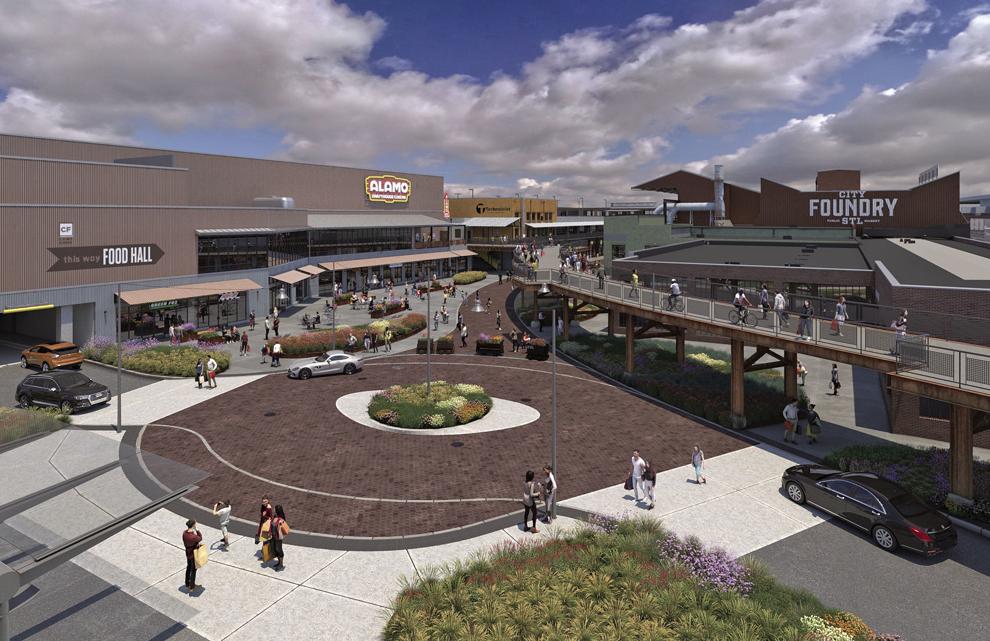 In a matter of months, the public market will open on a 15-acre site at 3700 Forest Park Ave. The building – once home to Century Electric company, one of the area's top manufacturers of motors and generators – is visible to passersby from Highway 40/64. Now, shops, bars, restaurants, a food hall, entertainment venues, and office and event spaces will coalesce inside the repurposed, nearly 100-year-old foundry structure.
"If you've traveled around the country or even around the world, food halls and mixed-use developments like this are all individualized to their locality," Smith says. "St. Louis, historically, was a great manufacturing city, so we have all these old manufacturing facilities [throughout the area]. Most of them get torn down and thrown away, but we're repurposing, and so that'll be very unique."
Much of the project's inspiration came from similar developments like Chelsea Market in New York City and Krog Street Market in Atlanta. When traveling with his family, Smith observed an "electric energy" at Krog Street Market, where at all times of the day, people can be found working, eating, drinking or biking through the site.
"Where can we try and create something like this in St. Louis?" Smith says he remembers thinking aloud. And before long, after the acquisition of the foundry site, construction began on St. Louis' own market in August 2018.
City Foundry STL will open midway through this year, but officials can't assign a specific date to the occasion just yet, Smith says. The site will feature 122,000 square feet of food hall and restaurants, 107,000 square feet of creative office space and 105,000 square feet of retail shops. As of Feb. 18, approximately two-thirds of the property had been leased.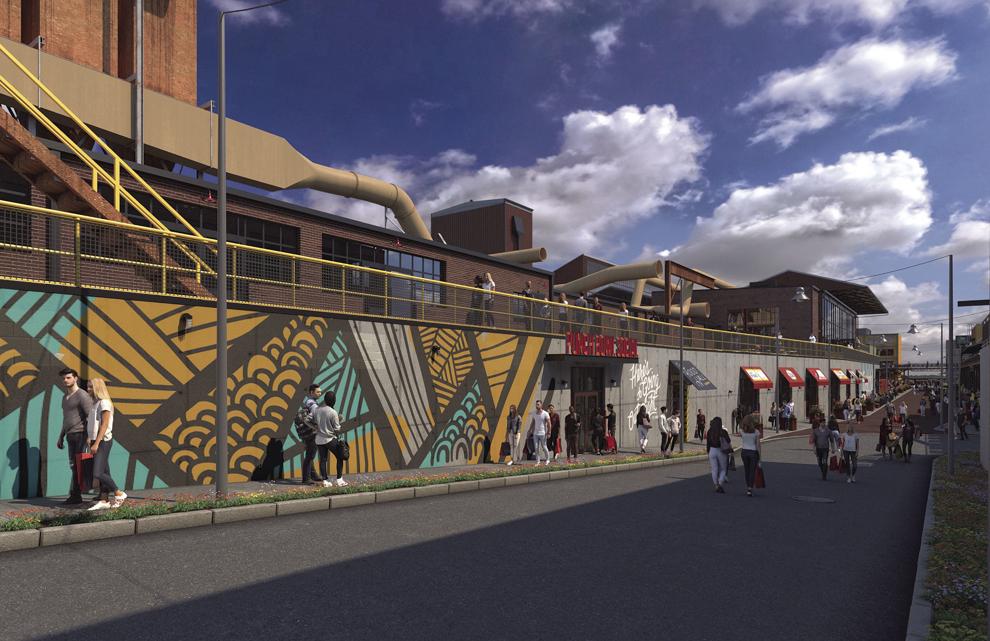 The food hall will bring together at least 20 different local chefs and their unique food concepts or mini restaurants. Foodies can get a pizza or burger fix, or enjoy foods less common in the metro area, like Spanish tapas.
"We believe that St. Louis has a tremendous food scene," Smith says. "The idea of the food hall at City Foundry is to put a number of those talented, innovative chefs kind of on display all in one location."
Each food hall eatery is one-of-a-kind, Smith says. Some chefs, like Sue Wong-Shackelford of Kalbi Taco Shack, already own a restaurant in the metro area, but they've created an exclusive joint within City Foundry STL.
"Kalbi Taco Shack has only been in business for less than four years, and we're running out of space because many times, especially on the weekends, the line is out the door," Wong-Shackelford says.
Her new foundry venture, called City Taco Shack, will feature Asian-Mexican fusion cuisine similar to what's served in Kalbi Taco Shack in St. Louis' Benton Park neighborhood.
"We have been approached by several places and other developments in different parts of town, but since a lot of Kalbi's customer base comes from the midtown area, City Foundry's development is the perfect fit for us," Wong-Shackelford says. "With it being a true local chef-driven food-and-entertainment destination, we are proud and humbled to be a part of it."
Anchor tenants include grocery store Fresh Thyme Farmers Market and Alamo Drafthouse Cinema, which marks its first metro area location. The cinema boasts 10 screens and almost 1,000 reclining seats, plus a full-service bar and restaurant for the ultimate movie-viewing experience.
An on-site hiking-and-biking trail connecting Forest Park to downtown St. Louis is in the works via Great Rivers Greenway, the sponsoring regional agency. For those who prefer to drive, Smith says there will be abundant free parking – "over 1,000 parking spaces on our site."
Smith says he expects this development will provide "a place that's unique, fun and innovative in every way," adding that the up-and-coming area it's located in is "transforming the look of St. Louis."
"This area is where our innovation community is centering," Smith says. "And what City Foundry is intending to be is the public face of innovation."
City Foundry STL, 3700 Forest Park Ave., St. Louis, cityfoundrystl.com