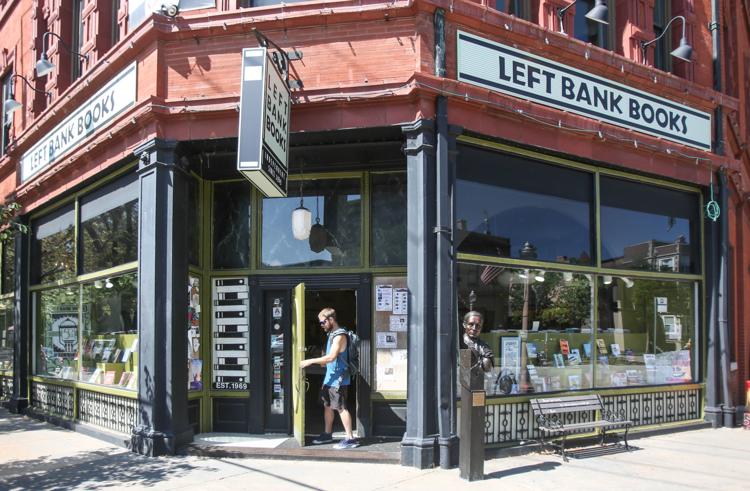 From Hillary Clinton's private meeting with Claire McCaskill to Maya Angelou's spontaneous visit to purchase some of her own prose, the storied past of longtime beloved local bookstore Left Bank Books could fill countless pages.
This year, the metro area's oldest independently operated bookshop is celebrating its 50th year of delivering "literacy and justice for all" (its tagline) with a slew of commemorative events and expanded programming, including a 50th anniversary party. That soirée on Oct. 25 at the Mahler Ballroom in St. Louis' Central West End neighborhood will unite authors, activists and literary fans alike to share fond memories of the treasured retailer's past – and raise funds for its future.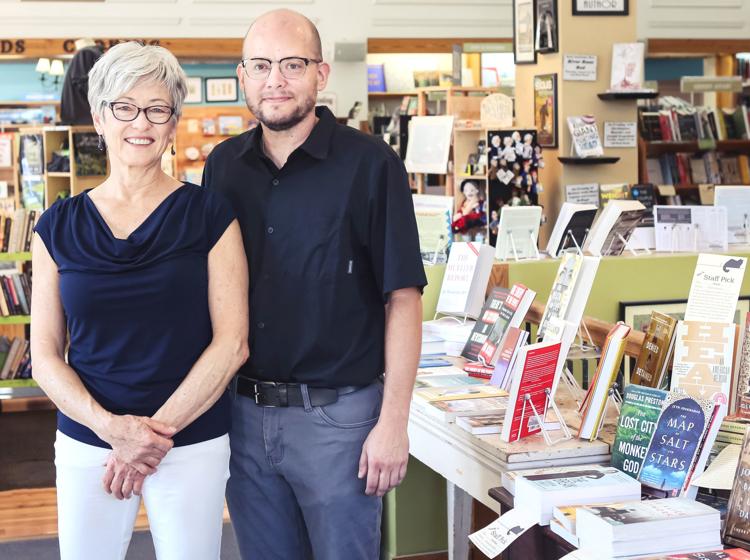 Launched by a passionate group of Washington University in St. Louis graduate students in 1969, Left Bank Books was originally established as a different kind of bookshop at the eastern edge of the Delmar Loop. "The [founders] were active antiwar and social justice advocates, and they wanted a place where books and other kinds of literature would be available that weren't anywhere else in St. Louis," says Kris Kleindienst, current co-owner of Left Bank Books. "They didn't have a lot of money back then. It was passion-driven, with donated books."
In the dim, distant days before the internet, the store strove to carry informative publications like the now-defunct Whole Earth Catalog, an American counterculture magazine featuring product reviews, as well as lighter fare like Rolling Stone. "There also were articles, essays and mimeographed position papers you could buy for a nickel," Kleindienst says. "It was a vibrant cultural space full of ideas."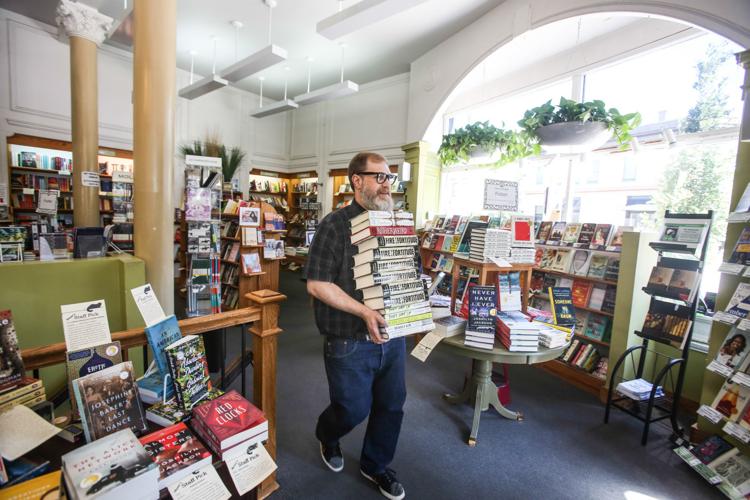 When the founders moved on about five years later, Kleindienst, the store's first employee, became the owner in time. A self-described salesclerk who learned to run the business on the job, Kleindienst recognized a need for change. "In 1977, there were changes in the neighborhood as more bookstores opened … and it was hard for us to make it work," she says.
With the help of local literary fans, Left Bank Books pooled enough funds for a fresh start: a move to Euclid Avenue in the CWE. "It was like an original Kickstarter campaign – we raised $5,000," Kleindienst says. "It gave us a renewed sense of our mission and a shot in the arm. People were willing to pay to keep us around. And the new neighborhood embraced us."
Today, Left Bank Books is still thriving in that same neighborhood. Led by Kleindienst and her husband, Jarek Steele, who joined as co-owner 17 years ago, the business has grown to almost 20 full- and part-time employees.
And while much has changed in 50 years, the store's mission remains the same. "We have adapted and deepened our core mission of serving the whole community and being inclusive and diverse," Kleindienst says. "We have figured out how to both run a business that stays in business and have this welcoming, cultural space that doesn't just feel coldly commercial, and how to be able to carry a selection of books that are an outgrowth of our passions."
Those passions can be seen on each shelf of fiction, memoirs, history and cultural works by a diverse range of authors. "We have a deep commitment to books by people of color, as well as the LGBTQ community, which sets us apart from big-box stores," Kleindienst says.
Another unique aspect of the store continues to be its vast programming, namely its annual hosting of more than 250 authors, both veteran and new. Among upcoming appearances, for instance, are educator, author and historian H.W. Brands in support of his new book, Dreams of El Dorado, a history of the American West, and young poet Saeed Jones, whose memoir How We Fight for Our Lives recounts his coming-of-age story as a black, gay man. "I love to introduce authors to the community," Kleindienst says.
Through the years, Kleindienst's most cherished memories remain those involving events that united the community, from three midnight Harry Potter book release parties that filled Euclid Avenue to innumerable prestigious author visits that drew lengthy lines of customers, no matter the time, rain or shine.
Among the store's most thrilling events, it spontaneously hosted author Deepak Chopra, who shared some healing words on Sept. 15, 2001, as passenger flights remained delayed due to 9/11, and a surprise 88th birthday party for Buckminster Fuller in 1983 that turned out to be the acclaimed architect and author's last.
Left Bank Books has served not only the diverse local community but also people from across the globe. "We are often a touchstone, a pilgrimage destination of sorts, for people from around the world," Kleindienst says, recalling visitors from Germany to Japan who came to set foot in the same space as their favorite authors. "And we have had mayors, congressmen, teachers and nearly homeless people as customers. One of the real treats over the years is getting to meet so many kinds of people and become friendly, if not good friends, with such a wide spectrum of people I never would have met in a [traditional] job."
Kleindienst invites the community to join in Left Bank Books' 50th anniversary party, set to feature special stories, music by local singer/songwriter Katarra Parson and a silent auction to benefit the store's nonprofit arm, Left Bank Books Foundation, which provides thousands of books to St. Louis public school students through its River City Readers Program and helps host the annual literary lovers event BookFest St. Louis.
Auction items may range from memorabilia signed by Fight Club author Chuck Palahniuk to Hillary Clinton – that is, if the store ultimately decides it can part with such gems, Kleindienst says. "We want to keep the starting bids low because we want everyone to participate and feel welcome," she concludes. "We want the party to be for those in the community who have kept us here."
Left Bank Books, 399 N. Euclid Ave., St. Louis, 314-367-6731, left-bank.com