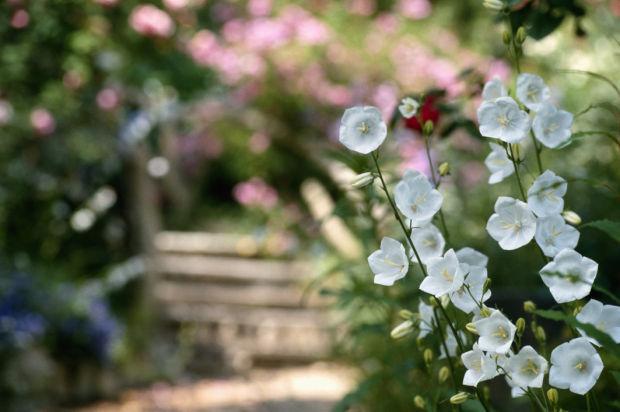 Everyone welcomes spring—in theory. We love the warmer days and budding greenery, but spring is a time of extreme weather change that can cause some health issues, especially among the elderly.
First, this time of year often is marked by swings from mild to freezing temperatures, and cold weather can be problematic for older people. "Arthritic problems worsen, and there is a much higher injury rate from falling (during freezing weather). Serious conditions, such as heart attacks and pneumonia, peak during the winter. This winter, we had a flu epidemic that hit the elderly particularly hard; and the immediate immune response is delayed in an older person, causing a higher likelihood for pneumonia to develop after the flu," explains Dr. David Abbott, a geriatrician and internist on staff at SSM St. Mary's Health Center.
When asked what older adults can do to help stave off the effects of winter's last gasp, Abbott jokes, "One answer would be to move to Florida. Of course, this winter, the cold weather even reached down there." The real answer, he says, is to stay warm. "Cold weather and weather changes actually cause arthritic joints to become stiff and swell. A person needs to dress in layers, and have good foot traction when walking. Cleats that stretch over shoes should be used where there is ice."
Changes in weather patterns often are accompanied by shifts in barometric pressure, the force exerted on a surface by the weight of air above that surface in the atmosphere. Some people who claim they can feel weather changes 'in their bones' are correct.
"There are several theories regarding barometric pressure," says Dr. Jaya Goel, an internal medicine physician at Ladue Internal Medicine and on staff at St. Luke's Hospital. "Barometric pressure often drops before bad weather sets in. This lower pressure pushes less against the body, causing tissues to expand. This can put more pressure on joints, causing them to flare up. In order to prevent this, seniors should stay warm, keep their homes heated and avoid sudden exposure to cold weather." Abbott agrees, adding that taking arthritis medication in anticipation of such changes may be helpful for some people.
Once spring truly arrives, a new annoyance occurs: allergies. The elderly may not cope as well with seasonal allergies as younger people. "Temperature and humidity play a major role in seasonal allergies, asthma exacerbation and reactive airway diseases. Again, due to a weaker immune system, seniors are more prone to them," Goel explains. "Allergies can be treated with over-the-counter medications, but seniors should always consult a physician before taking them, as they might interact with other prescribed medications. Early treatment of allergies is very important; otherwise, they can progress to other complications like bronchitis or pneumonia."
Abbott agrees that elderly people should be cautious in their use of allergy medications. "Antihistamines can be sedating; and in an older person, can even cause confusion," he says. "Also, falls can happen, as a result. Non-sedating antihistamines should be used, not Benadryl."
Abbott's overall advice for older adults as the weather changes is to keep an extra layer of clothing, such as a sweater or waterproof jacket, available. In addition, "One should have a list of their medications and allergies on them at all times. Avoid being out with weather extremes, and stay indoors."
Goel emphasizes that this is also a time to concentrate on the cornerstones of good health. "Stay hydrated, eat a well-balanced diet, including fruits and vegetables, continue with moderate exercise and stay up-to-date on immunizations, such as influenza and pneumonia vaccines. And don't delay in seeking medical advice if you develop any medical issues."