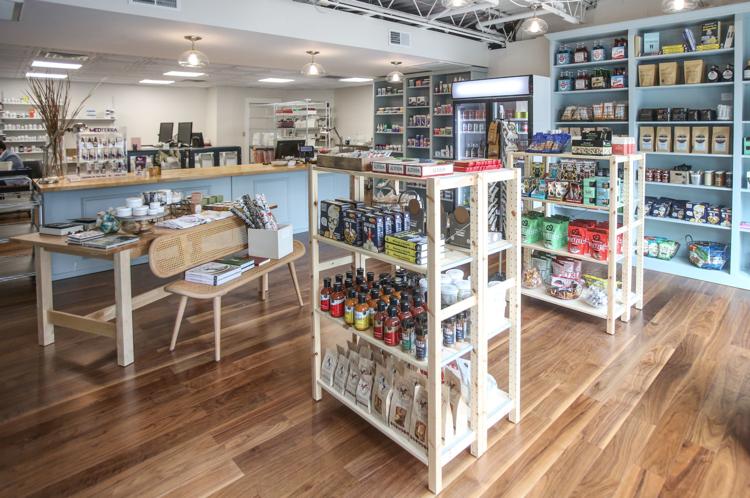 At Kismet Pharmacy & General Store, everybody knows your name.
Hearkening back to the days of the friendly neighborhood corner store, Kismet is a modern twist on the old-world apothecary.
"The customers know me by name, and I also know them," says Arthur Krichevsky, owner and pharmacist. "We're situated in a neighborhood, and children come by after school and buy candy, and people walk by with their dog and stop in to get a drink. People miss being able to enjoy going out for a walk and dropping in and having that communal interaction."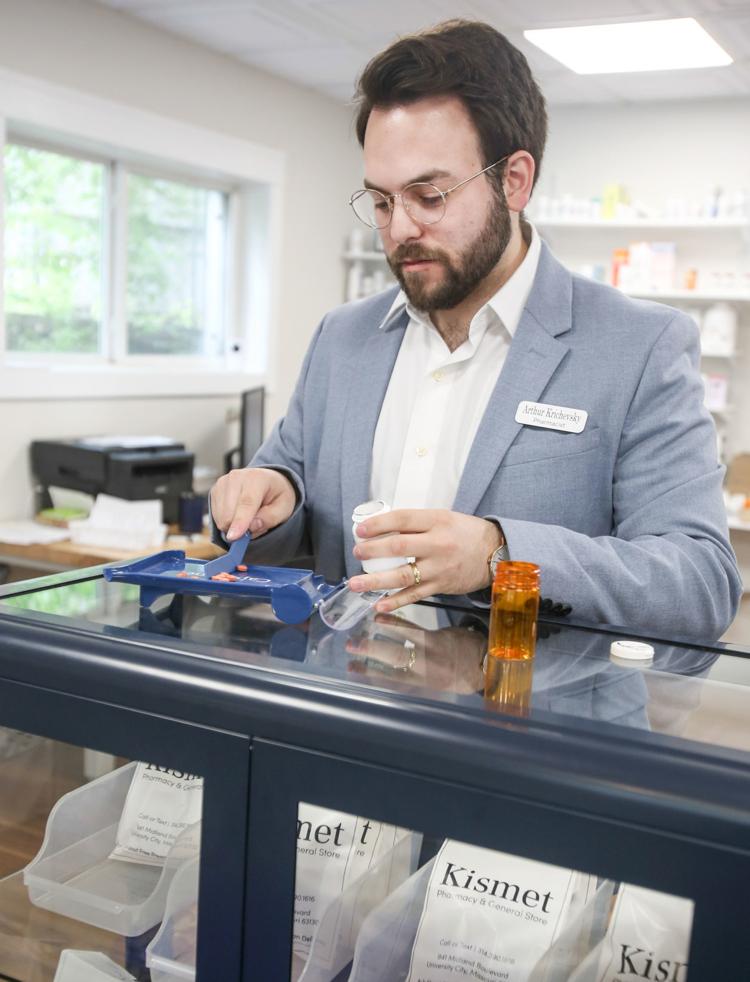 The full-service pharmacy and general store, which opened in February at 941 Midland Blvd. near the corner of Midland Boulevard and Balson Avenue in University City, aims to be customers' one-stop shop for prescription filling and consulting, as well as locally made offerings, from unique snacks and beverages to natural household cleaning products and beauty supplies.
With its personal touch to customer service, Kismet is decidedly different from its corporate pharmaceutical counterparts. "What is different is, we do offer free delivery of prescriptions to all patients," Krichevsky says, adding that Kismet provides prescription management and automatic refills, and accepts Medicaid, Medicare and most insurance plans like a traditional pharmacy. "We also offer clinical and informative on-the-spot health and wellness consulting. We're easy to access with a short wait, and if it does take longer because of insurance, for instance, we offer to deliver the prescription to you, so you don't have to wait. We'll even come to you for your flu shot."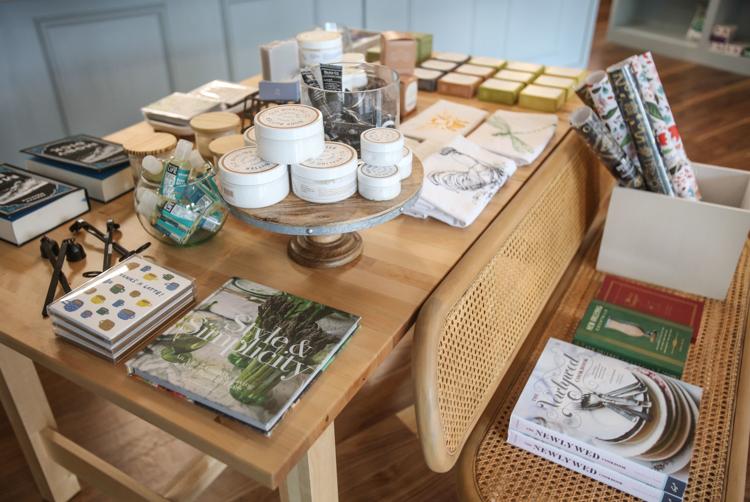 Krichevsky, a St. Louis native, comes from a family of small-business owners. "My grandmother owned a tailor shop in Rock Hill, my mom has a tailor shop in Chesterfield Valley, and my father has an upholstery shop in Ballwin," he says. So after Krichevsky graduated from St. Louis College of Pharmacy and worked in hospital and mail-order pharmacy settings, the idea of running his own small business was appealing. "It's really limited in diversity among today's [large retailer] pharmacies," Krichevsky says, adding that he wanted to give customers the personal experience of a neighborhood pharmacy and general store.
And it was kismet – hence the pharmacy's name – that University City became the home of Krichevsky's small business. "[Kismet] is an old word – thousands of years old – it nowadays means 'fate' or 'destiny,' and that felt like a notion that came up many times as we began to open the pharmacy," Krichevsky says, adding that the timing and steps toward building the business fell perfectly into place. "[University City] also is the first place my great-grandparents landed from the Soviet Union. It's a small, tight community that is local and small-business-oriented, and with the products we have and the way we want to serve the community, it seemed like the community would embrace us."
Situated in a brick building that once housed K. Hall Designs and Barr Co., Kismet was redesigned from top to bottom by Krichevsky's wife, Channing, an interior designer with C&M Interiors. The renovation included removing walls to achieve an open, airy space and adding new wood flooring and cabinetry. A blend of classical and contemporary components, the reimagined space glows with white and French blue-gray paint, chrome fixtures and clean lines, as well as built-in wooden shelving and countertops. "We wanted to be in University City, and this was a really interesting building," Krichevsky says. "We split the building into two units, and Channing's design firm is in the other half."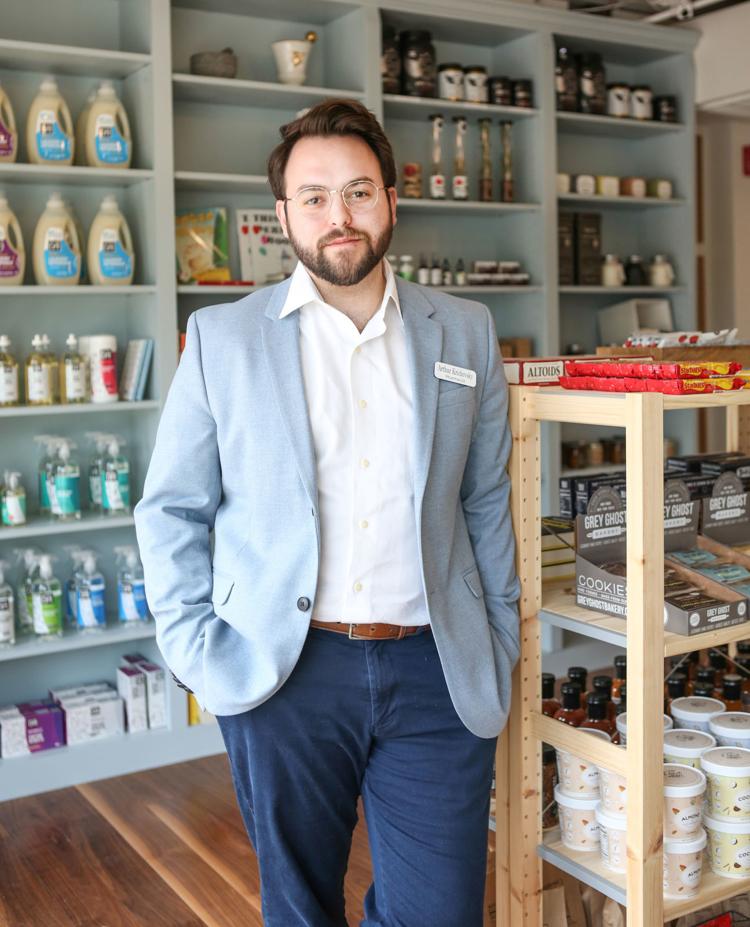 Led by Krichevsky, Kismet's staff includes a part-time pharmacist, Yang Pan – who also graduated from St. Louis College of Pharmacy – and four employees to assist in-store customers and make deliveries.
Kismet's staff is getting to know its customers and surrounding community by visiting local retirement homes to host activities, such as bingo games, and hold pharmacy question-and-answer sessions.
Krichevsky encourages the community to stop into Kismet, where he says you always can find something new. Among the store's locally sourced inventory of gourmet snacks and drinks are Billy Goat Chip Co. handcrafted potato chips, Halo + Cleaver barbecue sauces, Made Fare Co. "grown-up granola" and Park Avenue Coffee. In addition, it stocks locally made Better Life natural cleaning products, as well as a variety of cannabidiol (or CBD, a chemical compound in cannabis plants) natural pain-relief oils.
Kismet's intimate setting allows employees to get to know customers on a more personal level. "Everyone seems excited to have a local corner store that they can visit and appreciate," Krichevsky says. "They can walk over anytime and take their time browsing and talking with us."
To transfer prescriptions to Kismet, customers can fill out a form on the pharmacy's website, or call or text 314-390-1616. Along with free delivery, the pharmacy offers transferring clients a $5 gift card to its store on the first fill, as well as free monthly multivitamins. Referring a friend or family member also earns the customer another $5 gift card.
Kismet Pharmacy & General Store, 941 Midland Blvd., University City, 314-390-1616, kismetstl.com