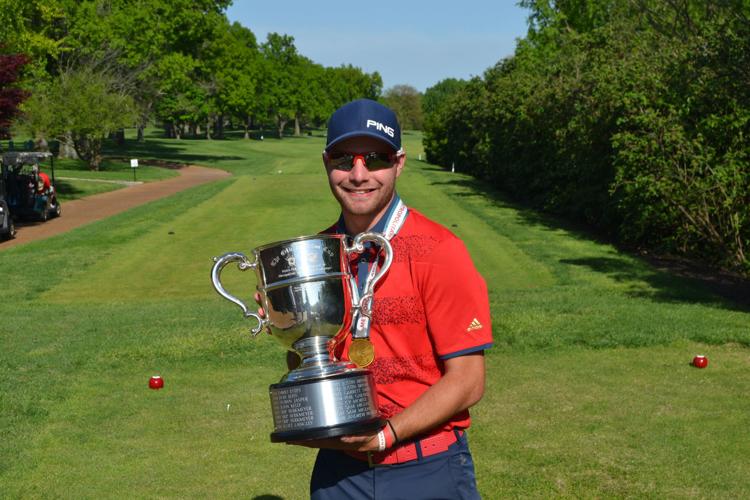 Now that tournament play has begun, let's see who's been doing what since this column's last installment, shall we?
Callahan Wins Old Warson Cup
Chesterfield's Crimson Callahan scored one of the biggest wins in his golf career by defeating defending Old Warson Cup champion and reigning Player of the Year Drew Pranger in 19 holes.
"Man, after all the obstacles I had to endure and overcome this spring semester, this victory felt so freaking good," Callahan says. "I was elated and couldn't be prouder of my mental game throughout the entire tournament."
The Old Warson Cup Championship, hosted by the Metropolitan Amateur Golf Association, numbers among golf's premier amateur events.
Callahan just finished his sophomore year at Western Kentucky University in Bowling Green. He now plans to transfer to another school but hasn't yet chosen which.
Five Vie for U.S. Open Sectional Qualifying
A quintet of local golfers failed to qualify for a spot in the U.S. Open: Scott Langley, Chris Naegel, Crimson Callahan, Adam Long and Drew Lilly.
Playing at RattleSnake Point Golf Club in Milton, Ontario, Canada, Langley – a Manchester native now living in Scottsdale, Arizona – failed to qualify. He shot a 142, above the cut of 140.
Two players tried to qualify at Springfield Country Club in Springfield, Ohio. Chris Naegel of St. Louis missed the cut by three strokes. The pro Wildwood native shot a 139, above the cut of 136. Crimson Callahan, meanwhile, shot a 146.
Otherwise, Adam Long missed the cut at the Brookside Golf & Country Club and Scioto Country Club in Columbus, Ohio, shooting a 144, above the cut of 137.
Finally, above a cut of 138, Drew Lilly, who will be a senior at Dallas' Southern Methodist University, shot a 144 at the Bent Tree Country Club and Northwood Club in that metropolis.
High School Boys Golf Swings
Two area high schools finished second in their respective classes in state tournaments.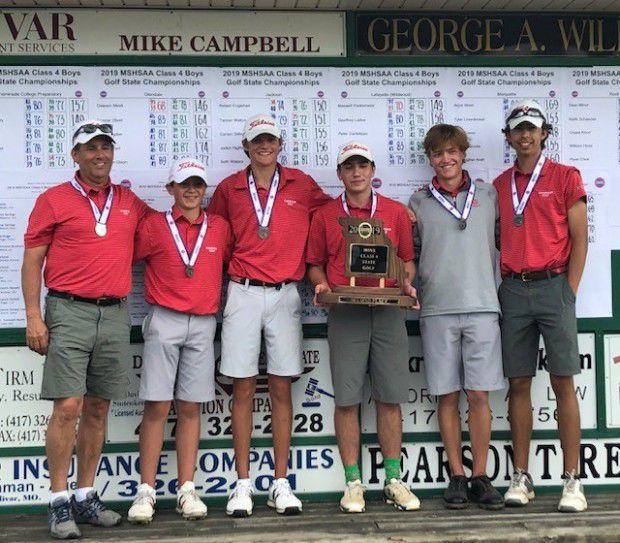 Chaminade Preparatory High School took second in the Class 4 tournament played at Silo Ridge Golf and Country Club in Bolivar, Missouri. Whitfield School, meanwhile, placed similarly in Class 2 at Rivercut Golf Course in Springfield, Missouri.
Chaminade finished with a 613. Junior Josh Heidenry and freshman Ryan Walsh tied for third overall at 146. Senior Zach Walsh tied for 31st at 157. Sophomore Cooper Benedict tied for 36th at 159. Senior Michael Bugyis ended his Chaminade career tied for 41st at 161.
"The guys were a little disappointed in the second-place finish," Chaminade coach Jack Wilson says. "They felt that they had a great shot at finishing in first, but we had to remind them that coming in second is something to be proud of. They will undoubtedly be working hard all summer to make sure they put themselves in good form for next season."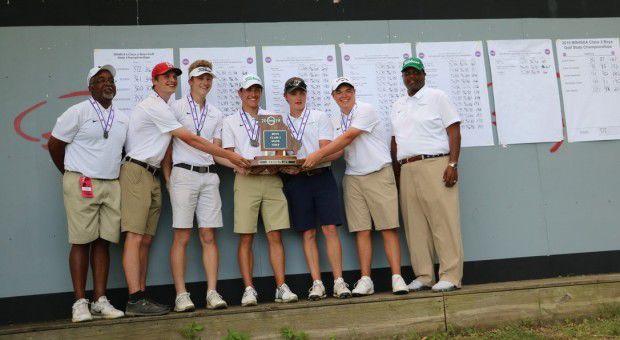 Whitfield finished with a team score of 686, eight back of state champion St. Pius X of Kansas City.
Junior Drew Newlin finished third overall with a two-day total of 149. Sophomore Henry Nordlund tied for 31st with a 175. Senior Clayton Strege shot a 178 to finish 38th overall. Junior Donald Diemer tied for 48th place with a 184.
"The boys were really excited," Whitfield coach Michael Slater says. "They certainly believed that first was within reach, but they were pleased with the second-place finish. I was proud of our guys. I'm not sure that anyone expected this from us."
Marquette's Jack Cronin Places Second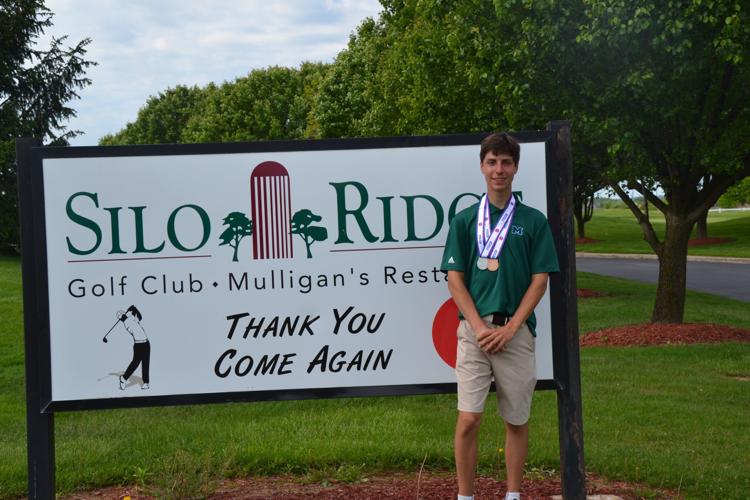 The highest local individual finish came from Marquette High School junior Jack Cronin.
Cronin finished second with a two-day total of 148 at Silo Ridge. After an opening round of 76, he responded with a sizzling 72 in the second. That left him alone in second place.
"I really was hoping my 72 would get me all-state honors, but I didn't really expect to get second place," Cronin confesses.
Marquette coach Eric Schweain praises him: "I thought it was awesome. We have had a number of great golfers go through Marquette, and that performance put him near the top at the state tournament. It really didn't surprise me that Jack played this well."
As a freshman, Cronin finished 59th with a 166. Last spring, he placed 77th with a 167.
As for next spring, Cronin already has his sights set on state again, noting, "I am hoping to make it four trips to state and that the Marquette team can pull off a victory at state next year." [LN dingbat]