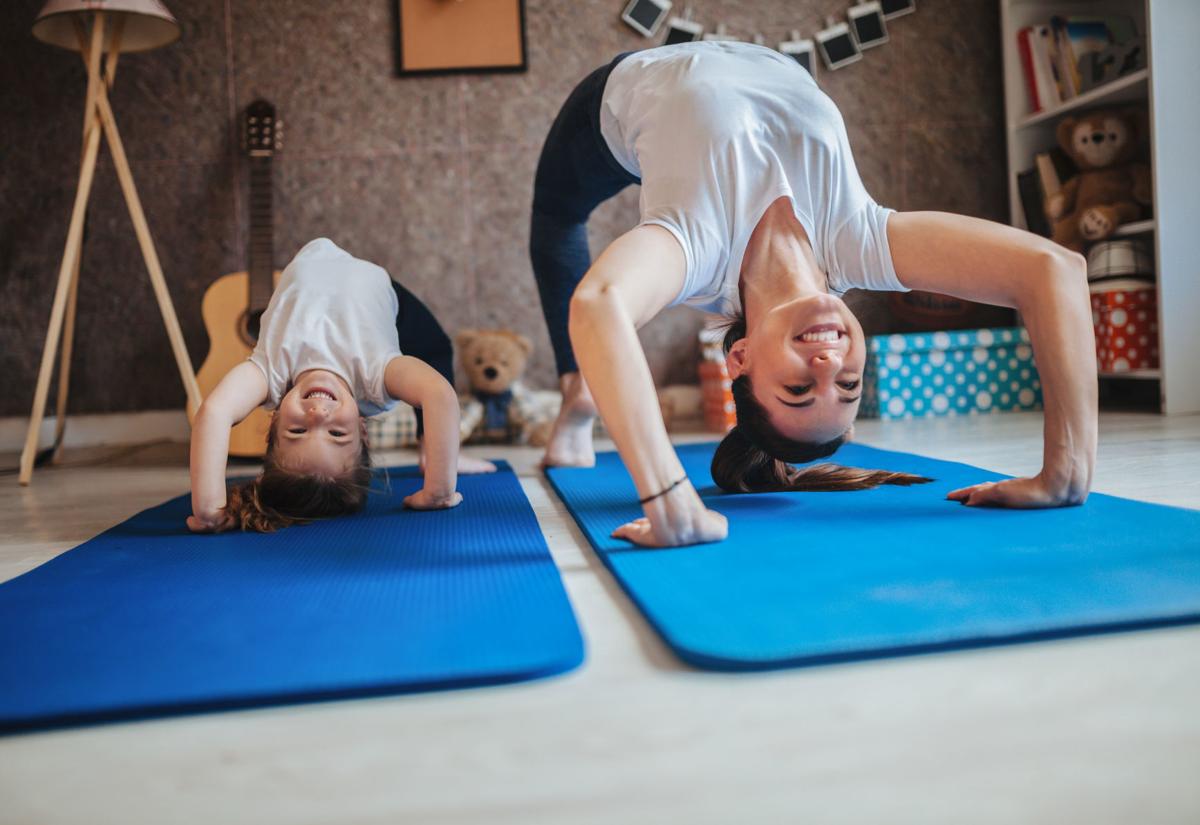 How does a parent raise a fit kid, even in a time when families are mandated to stay home?
Diet is important, of course, but for today, we'll discuss exercise. School-aged children and teens should get about an hour daily of physical activity. Toddlers and preschoolers should engage in active play daily, including structured activities and free play; toddlers need about an hour daily, and preschoolers should be active for up to two hours.
Parents should encourage their children to achieve the three components of fitness: endurance, strength and flexibility. Endurance is promoted when aerobic exercises are performed and heart and breathing rates increase. Kids on playgrounds demonstrate aerobic activity, as do older children in organized sports such as cycling, swimming, soccer and the like. Regarding the second component, although older pubertal adolescents can engage in formal strength training with weightlifting, younger kids can work on strength when they climb, do pushups or pullups, or run up steps. And in matters of flexibility, children are much more flexible than most parents and practically all grandparents, and they practice flexibility when they reach for toys or do a split.
The temptation exists for today's children to be sedentary, especially in a time when society as a whole is regulated to at-home activities only. Moving fingers playing a video game is not exercise! The American Academy of Pediatrics recommends monitoring and limiting screen time to one hour daily for children 2 to 5 years of age, and to no more than two hours (schoolwork included) for school-aged children; the academy discourages any screen time for children under 18 months of age. Luckily, while we experience "social distancing," one exception to screen-time restrictions is video chatting with distant grandparents, other relatives and friends.
As with all aspects of parenting, modeling behavior is key. Exercise with and play with your kids, parents. Help them with structured activities. Be active together as a family.
Keep it fun consistently, and you'll all be healthier physically, mentally and emotionally. 
Dr. Joseph Kahn is president of Mercy Kids (mercykids.org), an expansive network of pediatric care dedicated to meeting the needs of every child, every day.