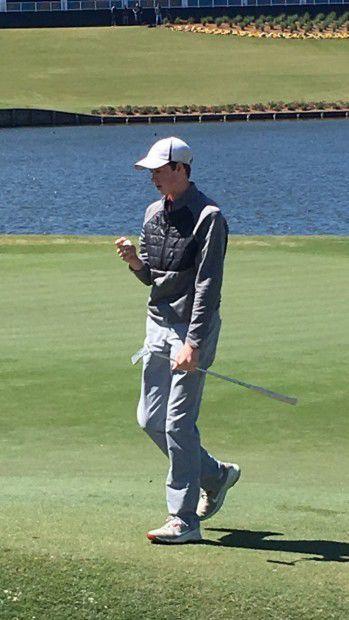 Hoisington, Kikuchi Triumph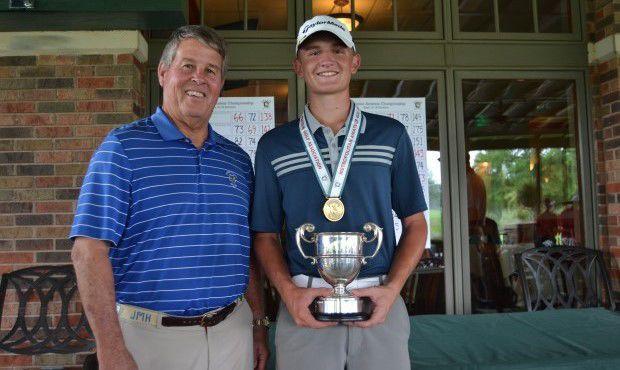 The Metropolitan Amateur Golf Association recently crowned two area players in its junior amateur championships: Braden Hoisington and Momo Kikuchi.
Hoisington had two days to remember at Belleville's St. Clair Country Club, when the Fort Zumwalt West junior won the boys' tournament.
"This was a last-minute tournament [for me] so I didn't have many expectations," Hoisington says. "I was just going to show up and play my best."
And he did.
Hoisington hoisted the James M. Holtgrieve Trophy after rounds of 66 and 67 for an 11-under 133. His impressive play included a bogey-free second round.
After the opening round, Hoisington was tied with Kolten Bauer but went out in 32 in the second to separate himself from the field. That got him to 10 under and a 7-shot lead with nine holes left. He added a birdie on the Par 5 14th to finish at the 11-under total.
In the girls' championship, Kikuchi, of Pattonville High School, held her first day lead to solidly have her name added to the Barbara A. Berkmeyer Trophy. She finished with rounds of 80-82 for an 18-over 162.
Briana McMinn, an O'Fallon High product, finished second. McMinn (with her sister Alyssa, the 2018 girls' junior amateur champ, on the bag) had rounds of 84-83, to finish five strokes behind Kikuchi.
In the boys' 14-15 age division, meanwhile, Kal Kolar came away with the title. Kolar, who played in the final group in the second round after opening with a 2-under round of 70, finished with 77 in Round 2 to beat Cy Norman by two shots.
Finally, in the age 12-13 divisions, the McLaughlin family has new hardware to display: Avery McLaughlin won the girls' division with bookend 77s over two days, while Luke McLaughlin took runner-up honors on the boys' side.
Biermann Plays Well in Big Events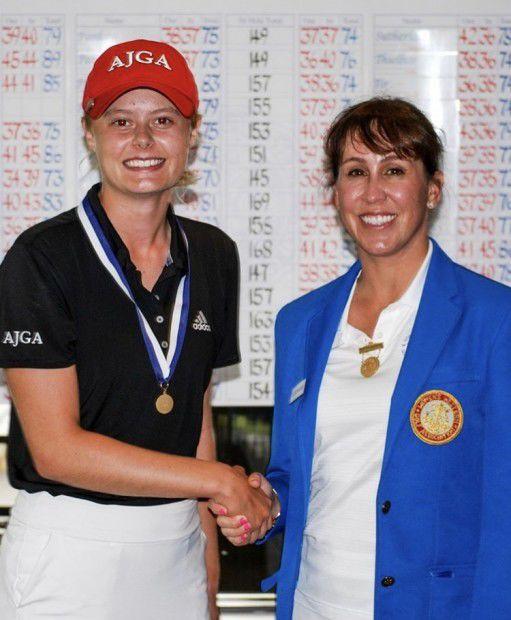 Brooke Biermann of Wildwood has had a summer to remember.
Biermann, a junior at Lafayette, nabbed medalist honors in the 93rd Women's Western Junior and reached the semifinals, where she lost in 20 holes to Gabriella Gilrowski of Westfield, Indiana.
The loss ended Biermann's tournament. She finished in a tie for 18th place in the 44th annual Junior Girls PGA Championship at Keney Park Golf Course in Hartford, Connecticut.
Thomas Named Head Coach
Scott Thomas has been promoted to head coach for both the Maryville Saints men's and women's golf teams.
Thomas has served as assistant coach for both programs since 2015 and succeeds Glenn Paulus, who retired from full-time duty at the university but remains with the teams as assistant coach.
Thomas helped lead the men's team to three straight NCAA tournaments and the 2019 Great Lakes Valley Conference championship.
As an amateur player, he had a successful career at the local, state and national levels. More specifically, Thomas won the Missouri Amateur, Missouri Mid-Amateur, Missouri Senior Amateur, St. Louis District Men's and Senior Championship, and Metropolitan Senior Amateur. He also was named the 1992 St. Louis Post-Dispatch Amateur Player of the Year and the 2008 MAGA Senior Player of the Year.
Otherwise, Thomas has competed in six R&A Amateur Championships and 12 USGA Championships. In 2017, he qualified for the USGA Senior Amateur held at Minikahda Club in Minneapolis.
A Certified Mental Game Coaching Professional, Thomas chairs the MAGA Advisory Committee. Earlier in life, he played four seasons for the St. Cloud State University Huskies men's golf team in St. Cloud, Minneapolis, the last two as team captain.
Missouri Places Fourth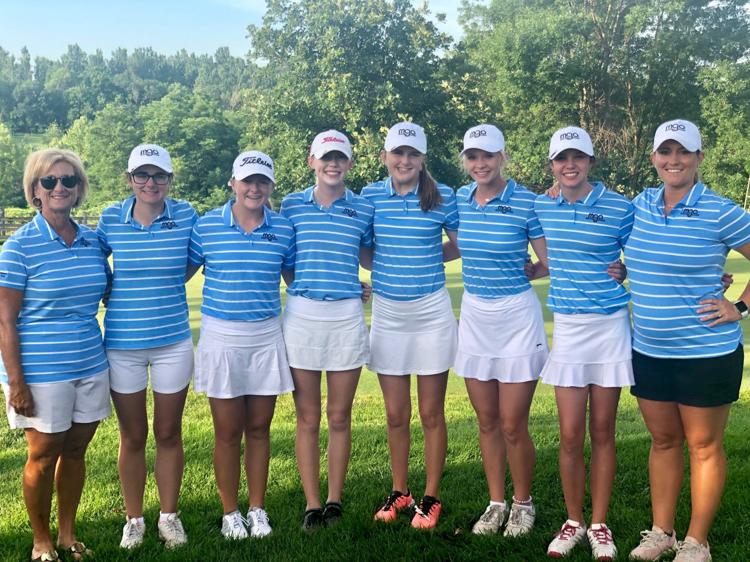 In the 51st Junior Girls' Four-State Championship, Missouri, the defending champ, finished last this year with 2 points.
Coaching team Missouri was Lafayette girls golf coach Kat Clark.
Nebraska won with 11.5 points, followed by Iowa with 5.5 points and Kansas with 5 points. The annual event took place at ArborLinks in Nebraska City, Nebraska.
The business news you need
With a weekly newsletter looking back at local history.