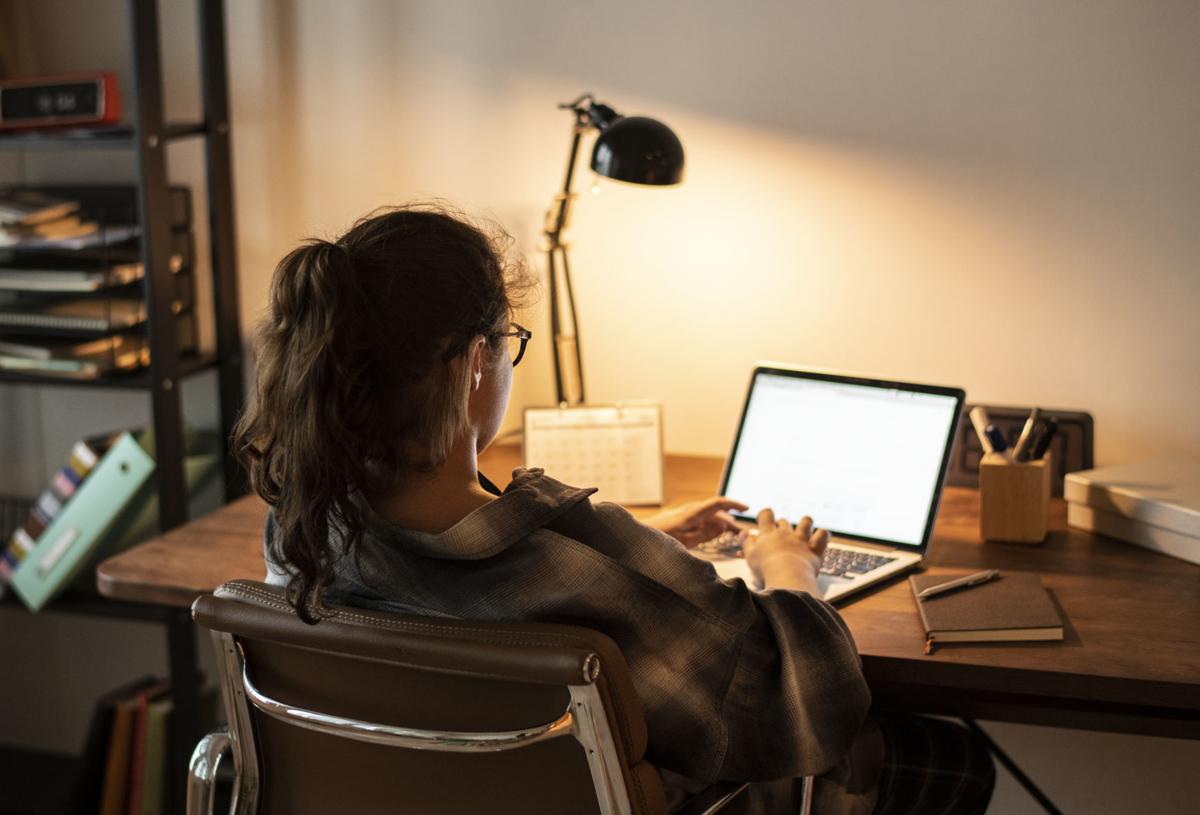 As I write this, the COVID-19 pandemic continues to worsen, the St. Louis County and St. Louis governments have just issued a stay-at-home order – and my teenagers have learned that school will resume online once spring break ends.
Internet-based classes are commonplace in college, and many university students have taken a virtual class at some point or another. Most younger kids, however, have not experienced computer-based learning beyond a school project.
The following paragraphs provide advice on how to cope with this new educational era:
To keep your sons and daughters focused while staring at a screen, create a designated school space within your house to serve as their temporary distance learning location. This area should include a desk and be well-stocked with pens, pencils, paper and other essential aids such as healthy snacks and beverages. The proper academic ambiance helps students increase productivity and stay on task. Sitting at a desk and in a well-lit room is also more conducive to learning than lounging on a comfortable couch.
Time management is also a crucial skill in this new era of education. Although class starts are designated by one's school, study hours will be left to the student to organize. It can be tempting to wait until the last minute, but avoiding work creates stress. Online students should set a schedule – and stick with it. In fact, try to finish assignments early in order to ask questions and review work.
When being schooled in your bedroom or basement, it is easy to be distracted. To assist with focus, parents should monitor study sessions. The occasional walk-by in a nonconfrontational manner will ensure your child keeps his or her eyes on the screen. Knowing mom or dad is just around the corner will deter any impulsive urge to engage with technological diversions.
Even though school takes place on the computer, it is important to use old-school learning strategies. Taking notes during class makes it easier to remember important information. It also keeps students engaged, which can be difficult when sitting alone in a room. And kids, quizzing yourself while studying can help you retain newly learned information.
Last, all instructors are willing to assist, but distance learning does not allow adults to pick up on nonverbal cues, which would indicate when a student is confused. Parents, encourage your child to reach out to his or her teacher if further explanation is needed. When communicating with adults, teenagers should aim to write grammatically correct sentences with a respectful tone.
In these trying times, students are being asked to separate from their friends, miss spring activities and stay inside. Academics are important, but it is also important to be sensitive to your children's mental health needs. If your teenager is upset, parents, show empathy and listen to their concerns. If, however, your child is overly anxious or seems depressed, reach out to a mental health professional; many therapists are offering therapeutic calls and video sessions to help those in need.
Stay well, study hard and stay home! 
Prior to going into private practice as a psychotherapist and learning-disabilities specialist, Russell Hyken, Ph.D., Ed.S., M.A., LPC, NCC, worked for more than 15 years as an English teacher, school counselor and school administrator. Visit him online at ed-psy.com.