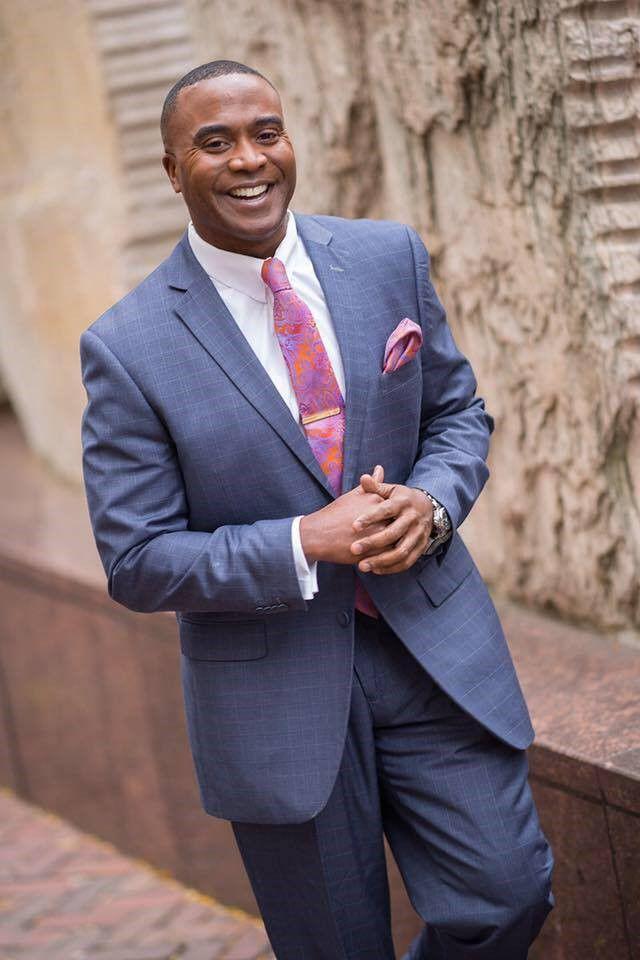 John Parker doesn't believe there is anything remarkable about himself. He thinks he's just a regular guy – a regular guy who just happens to be a magazine publisher and entrepreneur, a motivational speaker and radio personality, a college and professional football coach with two master's degrees, and the father of two gifted children. He's also an executive with the St. Louis Development Corp. and the author of four books. Just a regular Joe, right?
Parker and I grew up not far apart in the Ferguson area, but on different sides of the tracks. My dad was a banker, and we lived in a new subdivision with a fancy French name; his dad was the police chief in the traditionally all-black town of Kinloch. When I was a kid, the only thing I knew about Kinloch was that it was a place I didn't want to be, and there was a barricade that blocked one of the main roads that separated my town from Kinloch.
Parker and I went to the same high school, but we didn't get to know each other until many years later, when the racial unrest surrounding Ferguson got us talking, first on social media and then on radio talk shows I was hosting. At first, talking about race with Parker was uncomfortable for me, but the more I learned about him and what I considered his remarkable experiences, the more I wanted to hear his perspectives.
"I'm not any more remarkable than anybody else," Parker says. "I decided to do a few things, and I did them. If that makes me remarkable, it's only because I decided to step on the landmine when nobody else wanted to – but actually, it makes me a little bit of an idiot."
Growing up, Parker says he didn't have much of a relationship with his dad except he learned his father wouldn't tolerate him being average. He says it was his mom who was the real family motivator. "My mom kicked the crap out of us," Parker recalls. "She had rules in the house. She woke up every day at 6 a.m., and at 6:02, every able body in the house was moving, so you had to go to work or go to school."
Parker's path through school was on the football field: He earned a scholarship to Ball State University in Muncie, Indiana; graduated from Missouri Valley College in Marshall, Missouri; and received his two master's degrees from the U.S. Sports Academy in Daphne, Alabama.
From there, Parker went into coaching and was a college head football coach for nine seasons. He was the first black head coach in Minnesota, at the University of Minnesota Morris. He inherited a program that had the longest losing streak in the nation. After ending the losing streak with three wins in two seasons, he got a call from Cheyney University of Pennsylvania.
"Cheyney is the oldest black college in the country," Parker notes. "The president of the school offered me the head coaching job. I asked him, 'Why me?' And he said because we now have the longest losing streak in the country. I'm the only coach in college history to break the longest losing streaks at two universities."
Parker quit coaching after 25 years and came back to St. Louis to open a public relations firm, and to write. His latest book is titled Wake Up, White America. Before that, he authored From Sheets to Suits about embedded racism in American society and A Cold Day in August: The Controversial Killing of Michael Brown Jr.
As you might expect, Parker has strong thoughts on racism but says he doesn't have the answers to the questions of what it will take to end it. "I didn't set up the system," Parker says. "I can't change the rules. I can only be me, and I can only play the game within the rules of the system that was created by folks who don't look like me."
I've always thought that one of the positive changes to come out of Ferguson is that people began talking more openly about race relations. Parker and I don't agree on most issues, but we do talk about them, and most of the time, it's very civil debate. But one thing I can't debate is his contagious sense of determination.
"Life is short, and the worst decision that you can ever make is not to make a decision," Parker explains. "The reason most people don't achieve is because they're afraid to make a mistake. It's not a mistake – it's just experience. It's only a mistake if you quit afterwards. You learn from all that you do."
Parker may disagree, but along with everything else he's done in life, I call his attitude pretty remarkable.
Paul Brown is a longtime journalist on radio, on television and in print as a reporter, an anchor, a talk show host and a columnist. He's also a media and public relations consultant with Paul Brown Media.