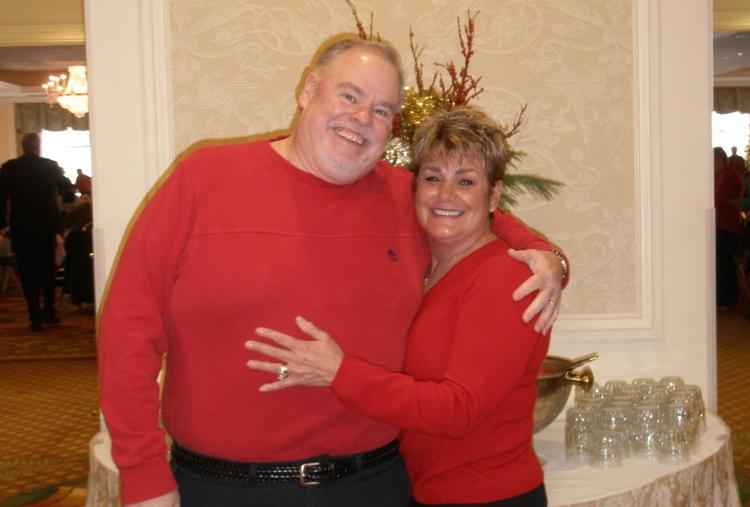 Sixteen years ago, accountant and financial planner Bob Wamhoff and his wife, Diane, were searching for some peace in their lives. They set out to help the village of Brisas del Norte in Honduras, where the people were so poor that even Christmas day had become like all the others.
"Christmas was just another day because they had nothing," Bob Wamhoff says. "Not even a Christmas meal, which traditionally would be chicken and fruit, and so if they didn't have that, rather than be embarrassed, they just wouldn't celebrate Christmas."
The mountaintop village had a school, but the children were so malnourished that learning was a distant goal behind day-to-day survival. Diane Wamhoff had discovered the village while on a mission trip to a different town not far away. She returned with her husband, and they started a charity called Just Because We Care, raising enough money to add a kitchen onto the school so the kids could be fed.
The Wamhoffs then rebuilt a community center, where people could get help with basic needs, and then built a high school. Before the school began feeding students, though, Bob Wamhoff says very few of the kids finished elementary school. Today, the dropout rate is just 4 percent. A big reason, Wamhoff says, is his wife's requirement that only kids who stay in school get free meals.
"The parents didn't want to pull them out of school even though, once they got to the fourth or fifth grade, they were old enough to work in the sweatshops or the fields," Diane Wamhoff says. "But when the parents realized their kids were going to get a good meal and get a vitamin and medicine, they decided to keep them in school."
In 16 years, the charity has raised about $1.5 million, and more than 600 kids have made it through elementary school – 150 of them graduating from high school and six earning college degrees, with one becoming a doctor.
There was so much more hope in the village that Bob Wamhoff says the villagers even started celebrating Christmas again.
"The family I was staying with had a Christmas meal, and they played music," he says. "People came by, and they prayed together. It was very joyous."
Wamhoff says Christmas parties at the community center are even becoming a tradition: "The kids will do a little skit with some singing and dancing. I dress up like Santa Claus, in 95-degree weather, and hand out presents. I have the whole suit, beard and all!"
At 68, near retirement and with a white beard of his own, Bob Wamhoff says a lot of the younger kids had never been given gifts before, much less Christmas presents.
"I was looking at a little kid who had a soccer ball wrapped up as a Christmas gift sitting on his lap," he recalls. "He wanted to open it in the worst way, and he didn't sleep for another two days because he waited until Christmas."
The Wamhoffs travel to the village at least five times a year, bringing supplies and financial help. The financial part of it is where Bob has the most expertise; he's built a well-known and successful accounting and financial planning business based in St. Charles. He graduated from the old McBride High School in 1968, but two years later, he was in the Army in the Vietnam War. He became a sergeant in the military police and was awarded a Bronze Star Medal. That medal is given to soldiers who distinguish themselves during combat.
When asked more about that, Bob Wamhoff says that's part of his story that he would rather be left untold. He came home from Vietnam in 1972 and went to work for Emerson Electric as a budget analyst. He also started college at the University of Missouri-St. Louis and graduated with a degree in accounting. In 1978, he went to work full time on his accounting business.
The couple married in 1987. Diane Wamhoff had two children from a previous marriage: a son named Timmy and a daughter named Vicki. Vicki is now the executive director of Just Because We Care, and Timmy is the reason the charity exists.
Timmy died in a car crash in 1993, when he was just 23 years old. The Wamhoffs started the charity in his memory. It was their search for peace that brought them to Honduras. The success of the charity and the hope it's brought have given them the peace they were searching for. The peace they found in that mountaintop village, Bob Wamhoff believes, brought Christmas back to the place they now call "Timmy's Mountain."
Paul Brown is a longtime journalist on radio, on television and in print as a reporter, an anchor, a talk show host and a columnist. He's also a media and public relations consultant with Paul Brown Media.