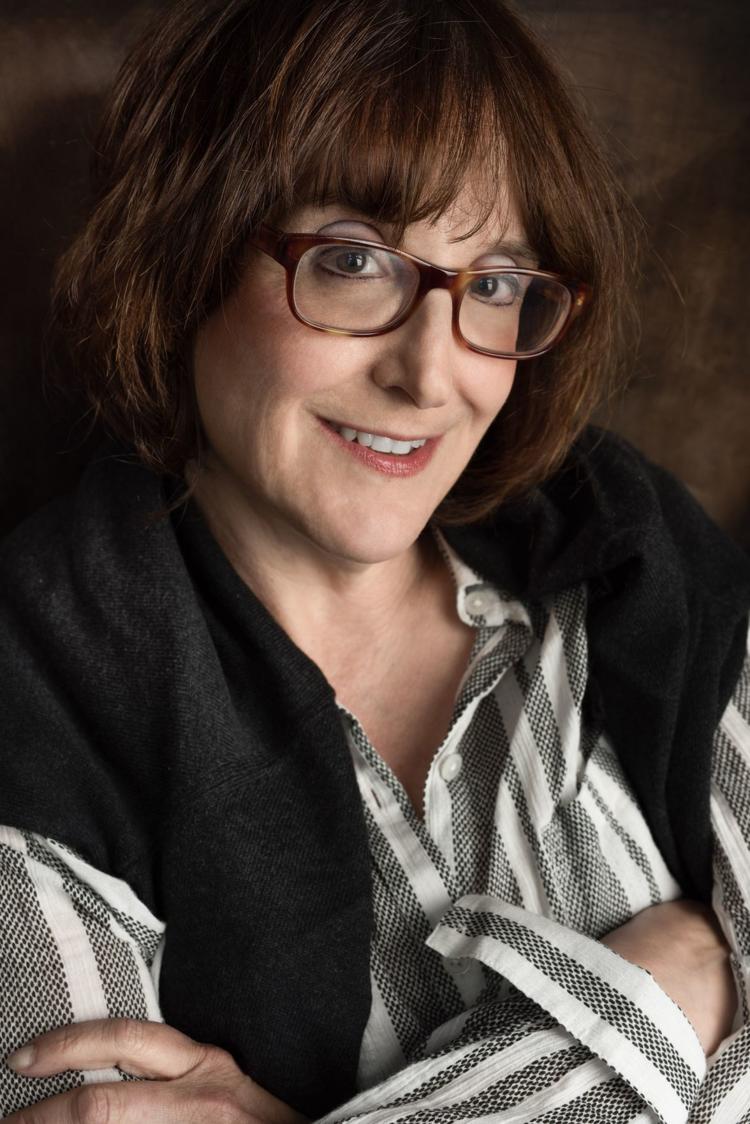 As an actress, Joan Lipkin has appeared in off-Broadway plays. As an activist, she has lobbied the mayor's office to declare Voter Registration Day in the City of St. Louis.
Motivated by ideas and change, community and making art, Lipkin supports some of her pro bono work through grants, residencies around the country, teaching and corporate work.
She founded Dance the Vote, Women Centerstage!, Playback NOW! St. Louis and We ❤ Immigrants – among many other projects – and is known as a force for social justice.
Internationally recognized as a trailblazing artist, Lipkin believes in a democracy of art. "Freedom of expression and access to the arts, both as a consumer and as an active participant, is a human right," she says. "It is essential for both individual and collective well-being." Lipkin doesn't discriminate when it comes to various art forms: "I support all the arts. I go to the theater, the symphony, dance and museums. The arts speak to me. They are both a refuge and an inspiration."
A "creative" since childhood, she reminisces about carrying a little book bag with a sketch pad for drawing, pens for writing and a book for reading. "I always loved art," she says. "I was an artistic child – it was just a question of where it would land!"
After graduating from Webster Groves' Webster University (then still Webster College) in 1975, Lipkin received her master's degree in art history from Saint Louis University. She feels fortunate to be able to choose how to live her life, saying: "I love beautiful things and comfort, but I have prioritized for myself experiences, the people I want to serve and the creation of art.
"My father was always suggesting lines of work I could pursue. But I questioned if I would be happy and feel that I was doing something meaningful in the world. So I stepped off a more conventional path and forged a very different one."
In doing so, Lipkin meshed her love of theater with her passion for civic engagement and social issues.
In 1989, Lipkin founded St. Louis' That Uppity Theatre Company, and of it, she says: "Our name reflects who we are: bold, brave, willing to step outside the status quo in order to instigate social change, promote civic dialogue and produce transformative theatrical art of the highest quality for people of all ages."
Under that troupe's umbrella, in 1995, she co-founded The DisAbility Project with the late occupational therapist Fran Cohen. Composed of people with and without disabilities to model inclusion, the project creates original material about the culture of disability, has performed for more than 100,000 people and is represented in the permanent collection of the Missouri History Museum.
Lipkin has been honored as a Diverse Business Leader by the St. Louis Business Journal. Some of her numerous other awards and honors include the Sister Lucy Ruth Rawe Disability Activism Award, the Brotherhood Sisterhood Award, the ATHE Award for Leadership in Community-based Theatre and Civic Engagement, the Arts Innovator of the Year by the Arts & Education Council, the Visionary Award by Grand Center, the Woman of Worth Award and the Ethical Society's Humanist of the Year.
Lipkin, who spends a certain amount of time in New York, even does human rights work in Eastern Europe. Other current areas of focus for her include racial justice, reproductive choice, climate change, gun control, voting, and immigration. She has also worked with many different populations, including people with dementia and early-stage Alzheimer's, women with cancer, people in recovery, women who have been sexually trafficked, survivors of suicide, supporters of reproductive choice, at-risk youths, communities of faith, college students and LGBTQ adults, youths and their families.
She loves living in St. Louis, which she says is poised for change. "Our little city is absolutely hopping today," she posts on Facebook on a sunny day in April. "So many wonderful activities, many of which are free or more affordable. We certainly do have a lot of wonderful cultural and community things going on for the city this size." It should come as no surprise that Lipkin has once again been honored for her dedication to the arts and diversity in St. Louis. Her most recent honor, an inaugural Bravely Award, was presented in April "for women who exemplify courage."
Lipkin counts people of all socioeconomic groups as her friends. "Some of my friends are wealthy, and others are on food stamps," she says. A voracious reader and a dog whisperer, she can put on lipstick flawlessly without a mirror and take a nap with a bird perched on her shoulder.
Joan Lipkin is fearless. She is brave. She is a worthy recipient of the Bravely Award.
An innate storyteller and award-winning photographer and writer, Alice Handelman provides Ladue News readers with a glimpse into lives that enrich St. Louis.