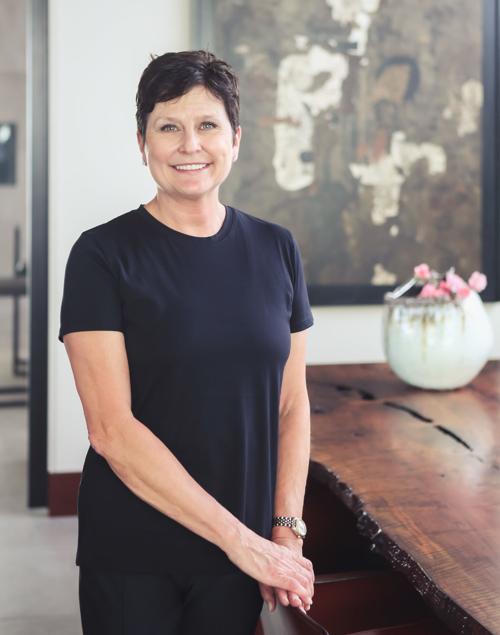 Marian Nunn's leadership skills are impressive. Add to that a lifetime of volunteerism and a considerable business acumen, and you get a woman full of passion, dedication and commitment to making a difference in the community. That said, meet the newly elected president of Women of Achievement.
Nunn was honored as a Woman of Achievement in 2013 for her contributions to youth and family. Now at the helm of the 65-year-old organization, she is thrilled to announce that nominations for the 2020 Women of Achievement Awards are open and will remain open through Jan. 13.
"We encourage members of the community to nominate a phenomenal woman who dedicates her time, energy and leadership to making a lasting impact on our community," Nunn says. Ten outstanding women volunteers will be celebrated at the 2020 Women of Achievement Luncheon on May 12 at The Ritz-Carlton, St. Louis in Clayton.
"Women of Achievement is an important part of St. Louis culture," Nunn says. "I am honored to be the president of this incredible sisterhood. The volunteer efforts of women in our community never cease to amaze me. Our nonprofit organizations would not exist without the generous volunteer hours that support them. From reading to children in classrooms, to assisting the elderly with appointments, to holding the hands of a parent who has just lost a child, these are things that cannot be replaced."
Nunn's volunteer work runs a vast gamut. She was named volunteer of the year at Easter Seals Midwest, whose employment program she assisted, helping those with autism and developmental challenges secure jobs. She's served as president of the Wilson School Board and as president of the Saint Louis Art Fair. She is treasurer of the St. Louis Visionary Awards, honoring women who have shaped and supported the arts. She is the founding president of the Youth Technology and Educational Center, an after-school program for at-risk youths in St. Louis' Central West End neighborhood. Given Nunn's service as former board chair of Jazz St. Louis, her face lights up when she talks about how moving it is to hear from the children in Jazz U and Jazz Academy. Nunn is the only woman in St. Louis who's been honored by Women of Achievement and as a YWCA Special Leader, a Chanel Women of Influence and one of St. Louis' most influential businesswomen.
Nunn teaches advanced business planning at Saint Louis University in its entrepreneurship program, where she has been co-teaching with several other professors for more than 10 years.
"Our students form teams where they develop a business idea and then write and formulate the plan," she says. "The program ranks in the top 10 in the country, largely due to the success of these classes."
One of six children, Nunn was born on the south side of St. Louis and grew up near Grant's Farm. A graduate of Cor Jesu Academy, she graduated magna cum laude from Saint Louis University with a Bachelor of Science in Business Administration degree in accounting. Her first job after school was as a certified public accountant at Arthur Andersen. By age 29, she was a chief financial officer at Sound Distributors and Streetside Records.
"I have always worked for high-growth, entrepreneurial companies and spent the past 22 years in leadership roles in commercial real estate," Nunn says. "I've encouraged the volunteerism of my employees and continued participation for myself. Helping those less fortunate is part of my DNA."
She and her husband, Tom Wendel, live in Old Town Clayton, in a house they designed and built together. "We love our home and enjoy cooking and hosting dinner parties," Nunn says. "My favorite cooking appliance is the gas grill. I'll even grill in the middle of a snowstorm." In keeping with their love of entertaining, the couple recently co-chaired Laumeier Sculpture Park's The Big Dinner: A Forest Feast.
Nunn credits her brother, David, an expert in specialty travel, for his insight when planning trips. With his guidance, Nunn and her husband visited the Atacama Desert in South America. "They train astronauts going to the moon there," she says. "It's the driest spot on earth." They've also traveled to southern Patagonia "where the winds were so strong that the airline employees had to build a human wall to get the passengers off the plane," Nunn continues. "We love the adventure and experiences. There is always a bit of history involved, too."
When not navigating the world, the couple enjoys some rest and relaxation in Saugatuck, Michigan, where they have begun construction on a vacation property. But she says, "While we appreciate our time away, St. Louis will always be home."
To nominate a woman for 2020 Women of Achievement honors, visit woastl.org.
The business news you need
With a weekly newsletter looking back at local history.