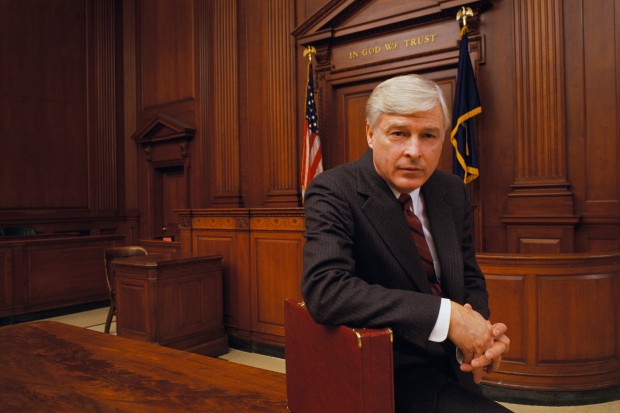 You wouldn't work with a mechanic who couldn't change your brake pads, just like you wouldn't take guitar lessons from someone who can't play. But it may be less obvious whether a lawyer is effectively doing his or her job. In the world of legal professionals, how do you know when it is time to hire a new attorney?
Local attorneys we asked say communication is a large indicator. "From a client's perspective, it's when all effective communication has been cut off or become increasingly difficult," says Eric Abramson of Natural Bridge Legal Group. "Anything else would come secondary to that. The whole point of hiring an attorney is to take some weight off your shoulders—when you're not able to contact your attorney in any way, it damages the relationship and effectiveness."
Similarly, Thomas SanFilippo of Thomas J. SanFilippo & Associates explains that if attorneys "don't return phone calls, keep clients in the dark, or don't try to explain to them in the simplest terms exactly what's going on with their case," they are sending a warning sign to their clients. "If you ever feel like you don't understand the repercussions if everything [in your case] goes south, that's a huge red flag." However, SanFilippo explains that it is important not to get caught up on one red flag, but to look at the entire picture.
While it's assumed lawyers should be, to say the least, lawful, Sam Hais of Hais, Hais, Goldberger & Lambson notes a less subtle, but incredibly important, warning sign clients should look out for: He says there is a fine line between assertive lawyering and dirty tricks, and explains that some professionals ask their clients to participate in said trickery. For example, he notes a lawyer requesting a client secretly—and illegally—record a conversation. "If your lawyer is telling you to do those kind of things, run for the hills!"
Speaking specifically of civil cases, SanFilippo says clients should be concerned if attorneys are hesitant to give you a timeline. "If they bill you and don't describe what they're billing, or if they're unwilling to talk about what's on your bill."
When finding a new attorney, Hais warns that clients who have had a previous lawyer, or lawyers, may have trouble. "There are some lawyers who are very reluctant or will refuse to be the third or fourth person in line," he says. "If you're in that situation and you've just had bad luck with lawyers, be able to explain why you've had multiple lawyers. Some lawyers feel it's a warning sign of a problem client."
Warning signs
•Little or no communication from your attorney
•Being given a guarantee
•Feeling like you don't understand what is happening or the possible repercussions
•Being asked to participate in questionable or illegal activity
•Receiving a bill without being able to have it explained to you