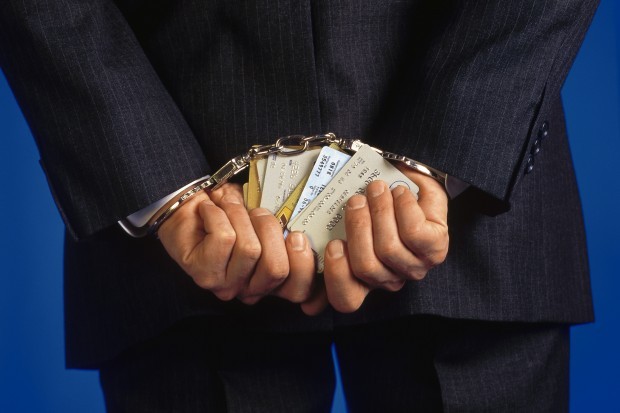 Someone could 1) steal your wallet. 2) Snatch preapproved credit card applications from your mailbox. 3) Use a phony telemarketing scheme to gather personal data. 4) Or exploit information shared on the Internet. In today's world, there are numerous ways in which your identity can be stolen, and no one can be too careful. "Identity theft is becoming more of a complicated issue than it used to be, and the misuse of existing accounts and new accounts can have serious financial consequences," says Erika Wentzel of Mahley Wentzel Law and Mediation Group.
According to a study by Javelin Strategy & Research, more than 11.6 million Americans were victims of identity fraud in 2011. The losses from that fraud amount to approximately $37 billion. While in general, consumers are not responsible for fraudulent transactions, such as misuse of credit cards, "when an identity is stolen—for substantial periods of time—they have to go through credit collection calls, losses in credit rating, inability to obtain services or loans, issues with background checks for employment and even problems with travel," says Glenn Davis, attorney with HeplerBroom.
With such a large number of Americans in danger of becoming victims of identity theft at some point, it is important to be aware of your legal options and the steps necessary to clear your name. There are specific felonies for engaging in identity theft or financial fraud, as well as consumer protection laws, particularly the Fair Credit Reporting Act, which requires credit reporting agencies to ensure data on reports is accurate and gives consumers rights to contest inaccurate information, Wentzel explains.
In addition, there are federal and state mechanisms that aid in identity theft cases, Davis adds. The Federal Trade Commission (FTC) pursues those criminals while providing resources to help victims (ftc.gov/idtheft), and in Missouri, the attorney general's office offers guides and resources, as well (ago.mo.gov/publications.idtheft.htm).
If you become a victim of identity theft, Wentzel details the first necessary steps in the process to address the situation and its potential credit and financial impact:
1. Call each credit reporting agency—Equifax, Experian and Trans Union—and place an initial fraud alert on your account, which then will be included with your credit report or score for the next 90 days.
2. Review your free credit report to make sure there is nothing else going on. Just because you noticed one issue, doesn't mean there aren't 10 more.
3. Contact all creditors and financial institutions beyond just the ones involved in the fraudulent transactions and let them know what is happening. Check if they have an identity theft form.
4. You also should report the situation to the FTC via online or telephone, then fill out the FTC's identity theft affidavit
5. Get a police report to help verify the authenticity of the situation, and submit it to each creditor, along with the FTC affidavit and a letter disputing the debt.
Once those steps are taken, Wentzel stresses the importance of ensuring the problem has been resolved. "If a creditor tells you, Oh, we've taken care of it, don't worry about it anymore, make sure you get that in writing because sometimes things fall through the cracks, and you may have problems later."
You also can request an extended fraud alert for your credit report or possibly freeze your account for a monetary fee if you are having repeated problems, such as serial identity theft, where your information is traded around the country.
Your personal information may be taken by an anonymous person thousands of miles away, or it could be an acquaintance around the corner. In each situation, the chances for prosecution are different. If you are able to identify the wrongdoer, federal and Missouri statutes allow for restitution, Wentzel notes. Missouri demands the greater of $5,000 or three times the actual damage, while the federal Identity Theft and Restitution Act allows money back for any charges you had to pay off, as well as for time invested dealing with the issue.
Throughout the process, an attorney can assist by handling the steps or merely providing consultation, depending on your needs. "Sometimes an attorney can get more attention and get to higher levels at credit organizations to get things resolved," Davis says. "They can be your advocate."
To avoid becoming a victim in the first place, both Wentzel and Davis encourage strict protection of your personal information. Shred personal documents, monitor your bank and checking accounts and be very careful in your handling of information in social media, as online identity thefts continue to increase. "We live in a digital world and digital data is easily accessed and surreptitiously moved," Wentzel says. "It can cost consumers a lot of time, headaches and potentially thousands of dollars to clear their name—there's no easy, one-button answer to fix all the potential problems."