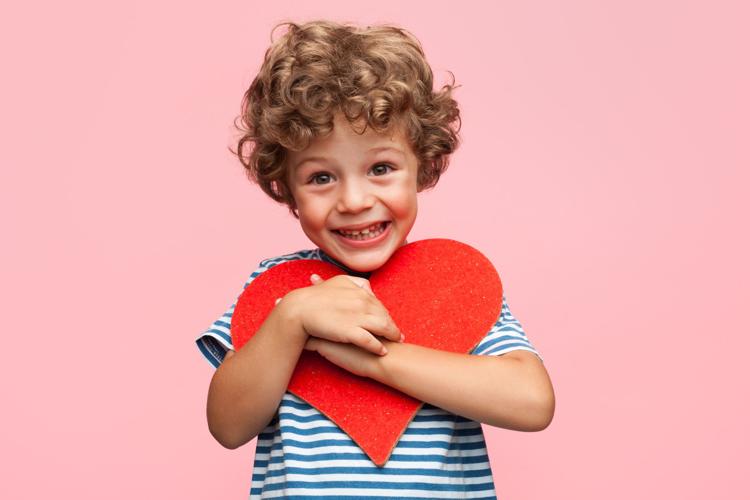 Valentine's Day is less than two weeks away. Many of your children and grandchildren will exchange valentines at school. Some elementary schools have an "all or none" policy: Give all classmates a card, or give none at all. This is one way to teach – or rather, enforce – inclusiveness. How can we all work together to raise inclusive, kind and tolerant children?
No one is born to hate or to be intolerant of others. These are unfortunate learned tendencies. In much the same way that kids are taught to hate, they can be taught to be empathetic, tolerant and sensitive to the needs of others. The first step in teaching tolerance is, of course, to practice it yourself. Confront your own biases. Examine your personal history, and reflect on the prejudices you may have been exposed to by your family, community and peers. You need to understand these biases before you can address them.
Expand your and your children's world. Step outside your comfort zone, and interact with those different from you. Look for commonalities where there appear to be only differences. When confronted with someone different, look for ways in which you are the same. Talk to your children about exclusion; address this with them when they feel excluded from activities and peer groups. Use these difficult times to teach alternate and better behaviors. Stress empathy. Talk to your children about how they feel when excluded and when included.
As with everything else, your child will learn more from what they see you do than what they hear you tell them. Model tolerant behaviors. Treat everyone regardless of race, gender, age, ability, financial status, cultural or ethnic background with respect and kindness. Your children will observe and learn more from your daily actions than from your occasional words.
And share valentines with everyone. 
Dr. Joseph Kahn is president of Mercy Kids (mercykids.org), an expansive network of pediatric care dedicated to meeting the needs of every child, every day. For more information or to find a pediatrician near you, visit mercy.net/laduenews.