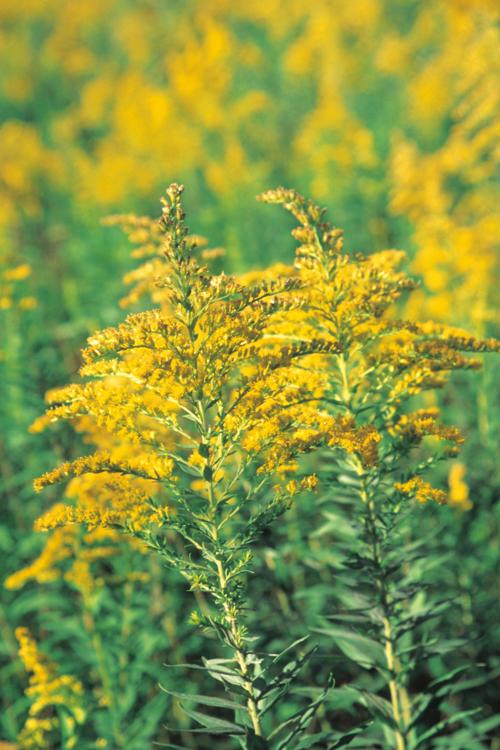 The Asthma and Allergy Foundation of America has recently listed St. Louis area as one of the 20 worst places to live for those with allergies. If you have a runny nose, sneezing or itching eyes, you may have allergies.
Every season brings its challenges. Trees dominate in the spring; grasses in the summer. In fall and winter, we need to be aware of weeds, molds and indoor allergens.
A big contributor to fall allergies is ragweed. Many other weeds, such as goldenrod and lamb's quarters, also pollinate in the fall and trigger allergy symptoms. Outdoor molds appear in the spring, persist through the summer – especially if it's a wet one – and thrive until the first frost.
As the weather gets colder, we tend to stay inside a closed home where dust mites and pet dander are the biggest culprits. No matter how clean you keep your house, if you have carpet and dust, you have dust mites. If you have pets, you may have increased exposure to their dander in the winter.
There are many prescription and over-the-counter allergy relievers. Some are pills, some eye drops and some nasal sprays. Many of these are quite effective and have minimal side effects. If you have symptoms, discuss these with your doctor.
What can you do to avoid allergens and limit symptoms?
• When mowing the lawn or raking the leaves, use a face mask if you are especially allergic to grasses, molds and weeds.
• Remove pollen from your skin and clothes by washing or showering when you come inside.
• Remove decaying leaves from your lawn, flower beds and gutters. Molds love living there.
• When you get in the car and turn on the A/C, leave the windows down for a minute or two and let any accumulated molds or pollen disburse.
• Keep your windows closed and air conditioning on, even if the day is a spectacular (like the ones we had in late August).
• Wash bedding in hot water weekly to kill dust mites.
You don't need to live like a hermit or in a bunker, but taking some of these easy precautions may make for a much more comfortable life.
Dr. Joseph Kahn is president of Mercy Kids (mercykids.org), an expansive network of pediatric care dedicated to meeting the needs of every child, every day.