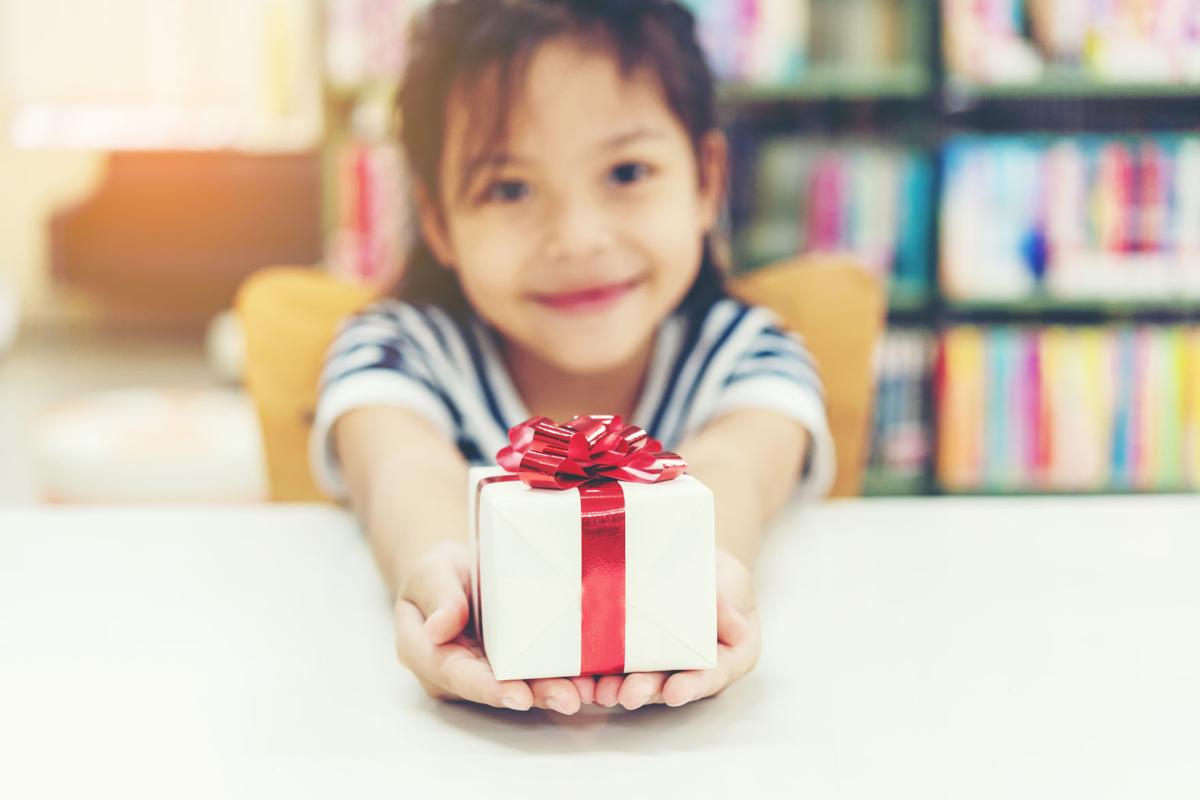 With the holidays upon us and with every TV commercial boasting the latest and greatest in the toy market, it's important to remember that teaching children generosity is essential.
Yes, receiving gifts is certainly part of the season, and there's no doubt many children have already crafted and shared their wish lists with family. However, it is said that it is better to give than it is to receive.
Remember, sharing is giving. Even splitting a candy bar is giving away part of it. Model behavior by pointing it out to your children when you give. Let them know when you perform acts of kindness for others, when you give a gift to a charity or when you help a friend. This is not bragging; it's teaching generosity. Talk with your children about how you feel in these situations – how you feel good when you give and are generous with your time, resources and talents.
Praise is always good for kids, so praise them when they are giving. Children are inclined to help but may not know how. Offer to take them to visit a sick neighbor, to donate some of their clothes to a charity or to go with you to donate to a food bank. Make it real. Donating money to a charitable cause, while admirable, is not real to a child in the same way that the action of dropping off canned goods at a food pantry is real and tangible to him or her.
Generosity is contagious. So when you are generous with your children, they learn to be generous to others. Take advantage of times, such as the upcoming holidays, in which you can use the gift of receiving to discuss the gift of giving. For instance, include your children when discussing what to give family members to make them excited about choosing the perfect gift to give.
It's natural for children to be "all about themselves." So focus on those times when they are giving – try to catch them in the act – and enjoy a blessed holiday.
For more information, visit mercy.net/laduenews.
Dr. Joseph Kahn is president of Mercy Kids (mercykids.org), an expansive network of pediatric care dedicated to meeting the needs of every child, every day.
The business news you need
With a weekly newsletter looking back at local history.