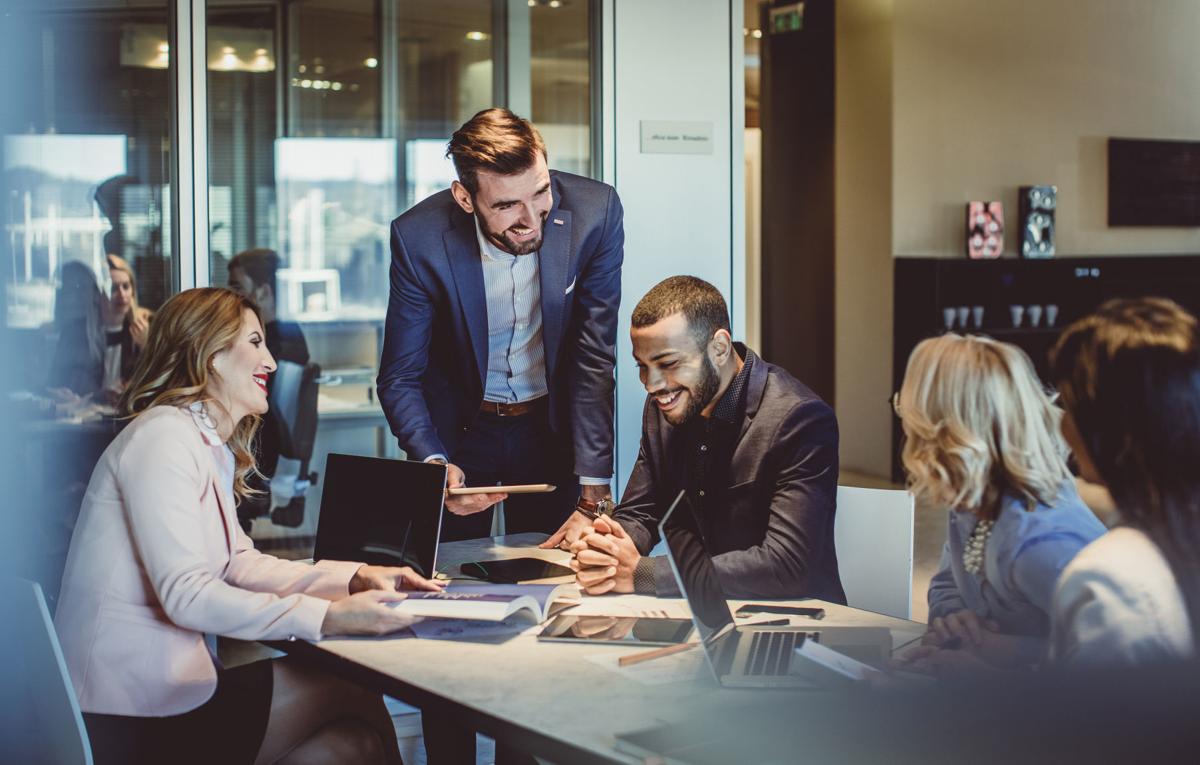 I have conducted many communication conferences for companies over the past 25 years that focus on message mapping, effective communication strategies and image consulting. The central message in each of these categories is always serving the customer – because that's how profits rise. If the customer is well-served, all stakeholders – stockholders, executives, employees, etc. – are well-served.
Often, the point of a conference is to bring everybody on board with consistent, effective communication within the firm or while interfacing externally with the media or at social events. When asked "What is your company's focus now?" or "What is your role?," one needs a couple of sentences that support strong representation. After all, anyone asking is a mouthpiece or a potential customer – or knows someone who might be.
Studies show the average quote or soundbite is 23 words. That short quote should include the basics of serving the customer, plus three positive points proving how you or your company will do so. In conversation, which is heard only once, two reasons are not enough to drive your point home. Four are too many to remember. A collection of three provides a natural rhythm, as in "breakfast, lunch and dinner," "red, white and blue" or "small, medium and large" – phrasing that is memorable in any situation, whether it's an interview or your five-minute speech at the monthly corporate meeting.
Within this framework, your own individuality counts. This inspiration comes from a daylong conference I conducted earlier this month in St. Louis for a vibrant, fast-growing company that's already hired eight new employees in two months. Attendees included those with significant experience, new hires and the CEO.
They were a lively, committed group, but what struck me most was their individuality and how well they interacted within their own diverse dynamics. Clearly, each felt respected, free to actively participate and proud to represent his or her company. When breaking into groups to focus on what works within the business and on areas in which it might improve, each came up with fresh ideas during afternoon presentations to all.
During the day, I met privately with each employee, as requested by management, to assess styles of dressing for customer events. Their client base encompasses a wide, affluent cross section of society. I felt a sincere responsibility to respect their individuality within corporate guidelines.
All were responsive and refreshingly inspiring. Individuality channeled toward positivity certainly counts in the workplace and in life. Your employers saw a spark within you that made them hire you, promote you and support your career, and every customer certainly wants to feel that vibrancy as well. 
Janis Murray is president and owner of Murray Prep LLC, providing communication training for students and professionals seeking success since 1999. Based in St. Louis, she currently works with clients in nine states, Europe and Asia.
The business news you need
With a weekly newsletter looking back at local history.