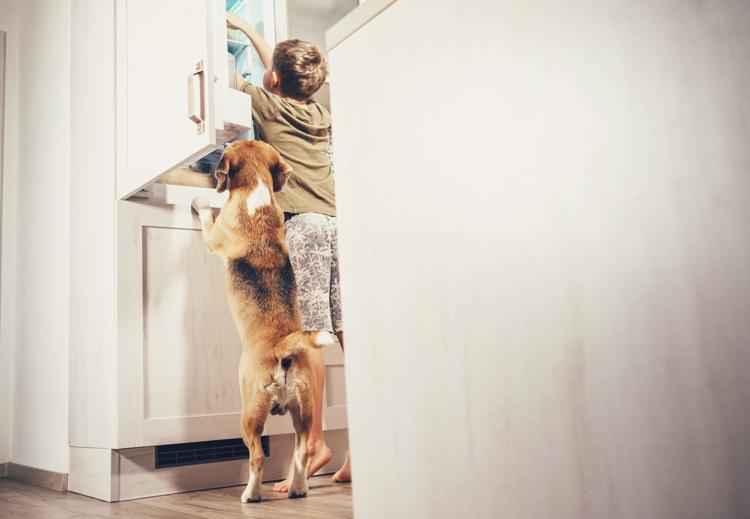 I am not sure what age I was when my parents first left me home alone. But I do remember an "in case of emergency" phone number on the kitchen counter, a freezer full of frozen entrées to be microwaved and weekend evenings spent watching such network TV ephemera as Fantasy Island, The Incredible Hulk and, of course, B.J. and the Bear. My parents, for the most part, got this right – because there was a safety plan, and my time was occupied.
The decision to leave a child home alone is more complicated than it used to be during the carefree '70s. Today's world seems much more dangerous than past decades, with internet predators and daily news reports of violent crimes. At some point, however, all children need to be given the opportunity to take care of themselves.
There is no "magical" age that signifies a child is ready to spend time at home unsupervised. Interestingly, three states have actual laws regarding the minimum age a child can be home without adult supervision: Maryland requires a child to be 8 years old; Oregon, 10; and Illinois, 14. And while it is important to follow your local laws, it is more important to consider if your child is ready to handle this type of responsibility.
Because children develop at different rates, experts would agree that parents should not make this major decision based on age alone. Consider your child's maturity level by asking yourself questions like these: Is your child physically and mentally able to take care of himself or herself? Does your child obey rules? Does your child handle minor stressors in a responsible manner?
If the answer is yes to the above, then ask your child the most important question of all: "Are you comfortable staying alone?" Leaving a child too soon can create anxious feelings that could take years to overcome. When everyone is ready for this life-changing event, make sure to set the stage for success.
Start by preparing the house. Post emergency numbers and contact information for trusted adults in an easily accessible place. And while children should have parental cellphone numbers and their home address memorized, include that information, as well. In a stressful moment, a child could easily forget or become confused. Also, be sure your home is free of inappropriate temptations such as access to mature video games.
Next, parents should take a trial run. The first time you leave your son or daughter home alone, start with a short daytime trip. Discuss with your child what to do if he or she is scared, what to do if someone knocks on the door and what to do if there is a crisis. On your return, acknowledge the accomplishment and ask your child how it felt to be home alone.
Staying home alone helps improve confidence and promotes independence. It is, however, natural for parents to worry about leaving kids to fend for themselves. With the right preparation and a slow build over time, children will feel comfortable being left alone, and parents will actually be able to relax and enjoy some time away. This is a win-win for the entire family. So prepare, inform and practice – it does get easier.
Prior to going into private practice as a psychotherapist and learning-disabilities specialist, Russell Hyken, Ph.D., Ed.S., M.A., LPC, NCC, worked for more than 15 years as an English teacher, school counselor and school administrator. Visit him online at ed-psy.com.