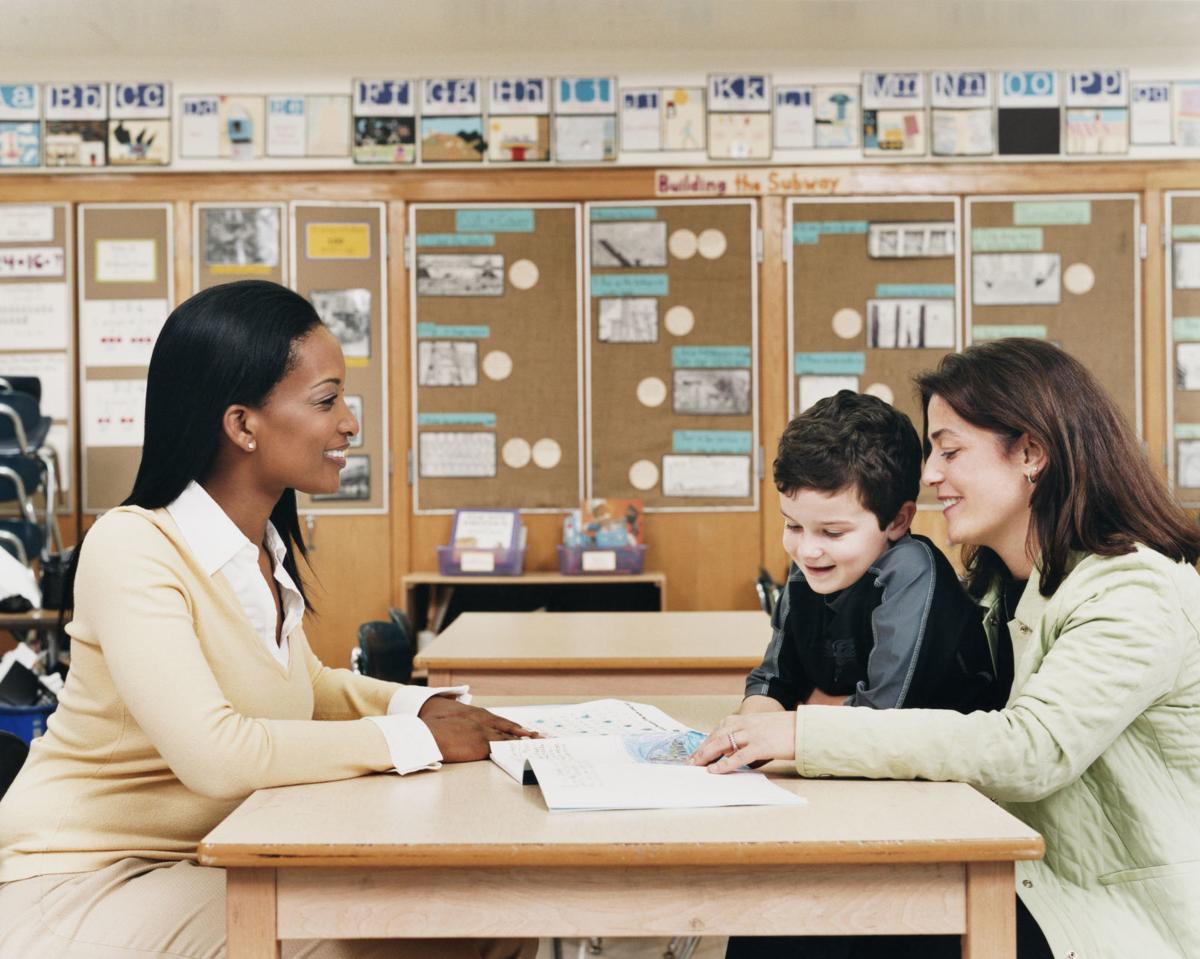 Now that kids have been in school for several weeks, it's getting close to the time for parent-teacher conferences. If you're wondering why a doctor is advising about education, consider this: Teachers spend more waking hours with kids than parents do. As a result, they often notice issues with health, whether mental or physical, and can provide good insights.
While you want to know how your child spends the day in school and how he or she is progressing both educationally and socially, the teacher hopes to learn about things at home or in the family that might affect kids at school. Both sides are important to how your child survives or thrives.
Some educators note four primary categories of topics to address during the conference.
The first – and perhaps "top of mind" for parents – involves questions about your child's life in school. What would the teacher like to know about the child? What would the parent like the teacher to know? How is the child doing socially and emotionally? Does he or she seem happy or sad? Does he or she have friends, and do they seek him or her out for play and at meals?
The second category of topics centers on academic performance and progress. Is the child "at grade level" in every subject? Is there an area of strength to be emphasized or weakness to be addressed? What sort of standardized testing will be performed? Does the child need extra help in an area?
If you're aware that your child is experiencing trouble with one or more subjects, now's the time to ask about a plan to overcome the difficulty. Realize that if you have a concern about something, it's likely that the teacher already shares that concern. The longer a child struggles with a subject, the more anxiety about that subject can build up and snowball as the child gets older.
On that note, regarding the third category of topics, ask the teacher how you as the parent can support what the teacher does in the classroom. How can you help with homework? Are there skills you can reinforce or supplies you can have available?
As the final category of topics, determine the best way to communicate with the teacher on an ongoing basis. Is a phone call or an email preferred? What does the teacher expect of you, the parent, in terms of communication? You are all on one team, working for your child's success, so be sure you're collaborating as team members.
To learn more or to find a doctor near you, please visit mercy.net/laduenews.
Dr. Joseph Kahn is president of Mercy Kids (mercykids.org), an expansive network of pediatric care dedicated to meeting the needs of every child, every day.
The business news you need
With a weekly newsletter looking back at local history.