Winter can be harsh, regardless of skin type, and you're not alone if you've been noticing dryness, rough patches or even an overall dullness in your complexion.
"Skin suffers a toll in St. Louis because our weather is so up and down," says Carol Anderson, registered nurse and owner of Nouveau MedSpa. "It's the back-and-forth [temperatures] every day that affect our bodies and our skin." And because the metro area lies at the confluence of two rivers, Anderson adds, manifold allergens affect not just the average resident's respiratory system but his or her skin, as well.
One way to combat seasonal skin issues involves a chemical peel, an exfoliation technique using a chemical solution to regenerate skin. "What you're trying to do is remove old skin cells and damaged skin layers to rejuvenate your skin and make it bright, light, glowing and smoother," says Debbie Cornelius Monterubio, PA-C at MarElyse MediSpa.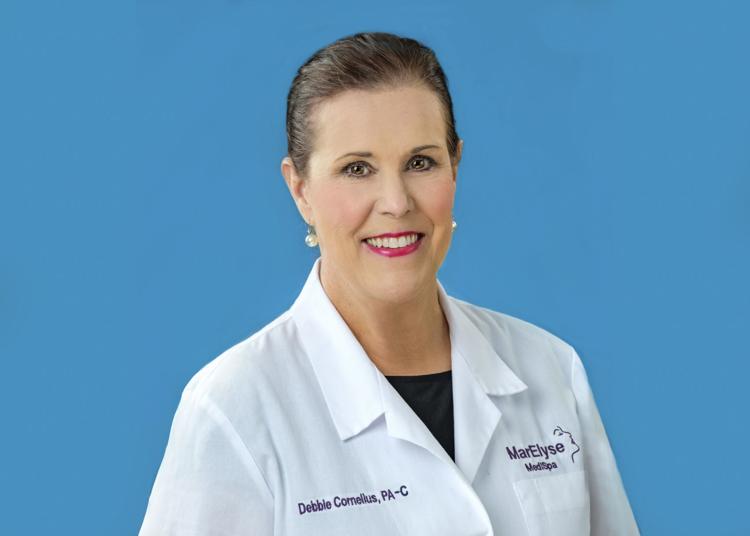 Chemical peels come in many varieties, each with different levels of intensity. Ladue News tapped a few local experts to help navigate the do's and don'ts of peels, as well as score a few suggestions for treatments to keep you glowing and rejuvenated this season:
Do take a consultation seriously. Be ready to talk about your medical history, the products you use, your overall lifestyle and what you're really looking to address. This allows your aesthetician or physician to tailor a treatment plan to you and set you up for success after the peel.
Don't fear multistep services versus one-time procedures. "I typically like to sell peels in a series," says Kim Orr, medical aesthetician at Aquarius Wellness.
Do listen to your aesthetician or physician for post-peel best practices. Some treatments come with built-in post-care kits. For procedures that don't, professionals should work with you to make sure your home products don't have ingredients that will work against the specific peel you've had done.
Don't forget that dermatological issues are more than skin deep. "The skin is always the storyteller," Anderson says. "So we really do have to work at taking care of our bodies inside out and outside in." This means paying attention to your everyday sleep, hydration and hygiene habits.
When you're ready to dive in, try:
A Glycolic Peel at MarElyse MediSpa. A gentle first step for beginners, glycolic peels excel at reducing fine lines, wrinkles and acne blemishes. They also instantly help with brightening by exfoliating the top layer of the skin and ridding dead skin cells.
PCA SKIN 4% Pure Retinol Peel at Aquarius Wellness. The inclusion of retinoid treatment in a chemical peel allows vitamins, antioxidants and active ingredients to absorb more effectively into the skin for rapid rejuvenation. This treatment nicely lifts pigmentation, treats aging skin with a slower cell-turnover cycle and reduces acne scarring.
Dermaplaning/Microneedling + Chemical Peel at Nouveau MedSpa. Dermaplaning (using an exfoliating blade to slough off dead skin cells) helps open up your skin prior to the peel, while microneedling (the insertion of very fine short needles into the skin) allows the peel to work at a deeper level. 
Aquarius Wellness, 750 Clayton Road,, No. 103, Richmond Heights, 314-645-7643, aquariuswellness.com
MarElyse MediSpa, 1034 S. Brentwood Blvd., Suite 1010, St. Louis, 314-571-6062, marelyse.com
Nouveau MedSpa, 320 S. Kirkwood Road, Suite 104, Kirkwood, 314-394-3314, nouveaumedspa.com