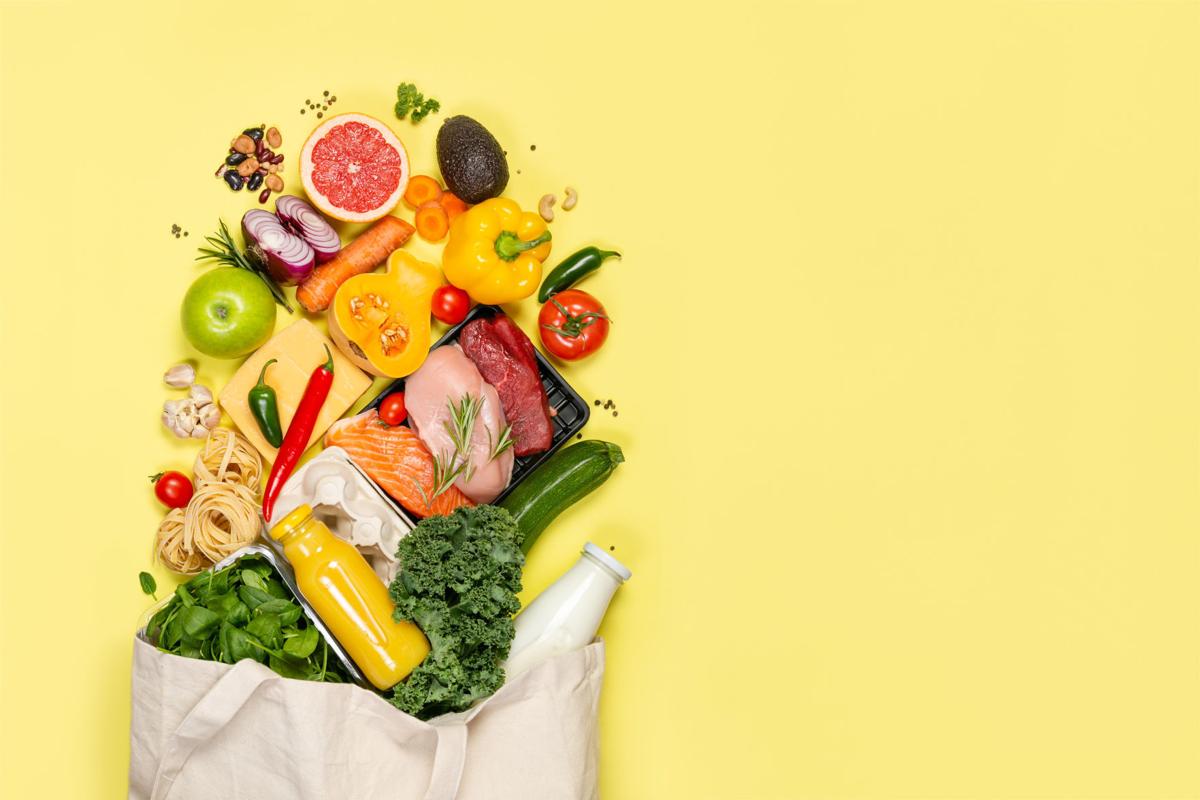 My family overindulged during the holidays. We dined at our favorite restaurants, enjoyed decadent desserts at family gatherings and grazed on leftover foods. After the new year started, however, we committed to a healthier lifestyle, which included more physical activity and better-balanced meals.
For many, the new year brings on resolutions to lose weight after a gluttonous holiday season. Teenagers, however, are more likely than most age groups to take dieting too far. Continually bombarded with images of the perfect bodies of ultrathin Instagram influencers and image-conscious pop stars, teenagers often confuse being thin with being healthy.
The message that thinner is better is everywhere. And what often begins as a desire to look and feel good can sometimes end with obsessive calorie counting and an overly restricted diet. An eating disorder, according to the American Psychological Association, is defined as "abnormal eating habits that can threaten your health or your life," which includes taking in too few calories (anorexia), induced vomiting or purging after eating (bulimia), episodes of extreme eating (binging) and a fixation with "righteous" eating (orthorexia).
How one develops an eating disorder is unclear. For some people, genetics and irregular hormone functions lead to food challenges. For others, environmental factors can be the cause. Playing sports that focus on weight loss or having family members obsessed with appearance can drive one to dietary disaster.
Unfortunately, it can be difficult in the initial stages of an eating disorder to identify the symptoms. Early signs can include refusing to eat specific food categories such as carbohydrates, dressing in layers to hide weight loss, or making frequent negative body comments, as well as engaging in odd food rituals such as excessive chewing. If these signs are present, it is time to have a discussion with your teen.
As the illness progresses, physical signs, such as poor muscle tone and discolored skin, become more obvious. Because these symptoms can be caused by other factors, a medical consult is a logical first step to determining if your child is suffering. As biological causes are ruled out, meeting with a mental health professional is essential.
If your own child is diagnosed with an eating disorder, a team approach is necessary. A physician can prescribe medications and monitor for co-occurring physical problems caused by the disease. A nutritionist will develop a healthy eating plan to foster weight gain. And a therapist will encourage clients to develop strategies that eliminate maladaptive behavioral patterns that involve food, as well as treat underlying causes of body image misperceptions.
More than 30 million Americans have some form of an eating disorder. The desire to be slim has no age minimum. As early as first grade, many students become concerned with their weight and appearance. Additionally, it's important to note that the dream of having a "perfect body" is not just a "girl thing" – boys can also fall prey to unrealistic body ideals.
Being fit does not mean being thin, and being thin does not mean being happy. Finding balance is most important to a healthy relationship among the mind, body and food. If your child is constantly focused on his or her physical appearance, excessively diets or continually compares himself or herself to others, an eating disorder might be at cause.
As you embark on your resolutions for the new year, make sure to guide yourself and your teen into making healthy, happy, smart decisions to start the decade right. Here's to 2020!
Prior to going into private practice as a psychotherapist and learning-disabilities specialist, Russell Hyken, Ph.D., Ed.S., M.A., LPC, NCC, worked for more than 15 years as an English teacher, school counselor and school administrator. Visit him online at ed-psy.com.
The business news you need
With a weekly newsletter looking back at local history.